This article will explain how to get firmware notifications/emails/news to get you updated on the latest firmware releases here from our Zyxel Community Forum by subscribing whenever there is a new release.
1. Create an account and/or login to your community account
https://community.zyxel.com/en/categories/news-and-release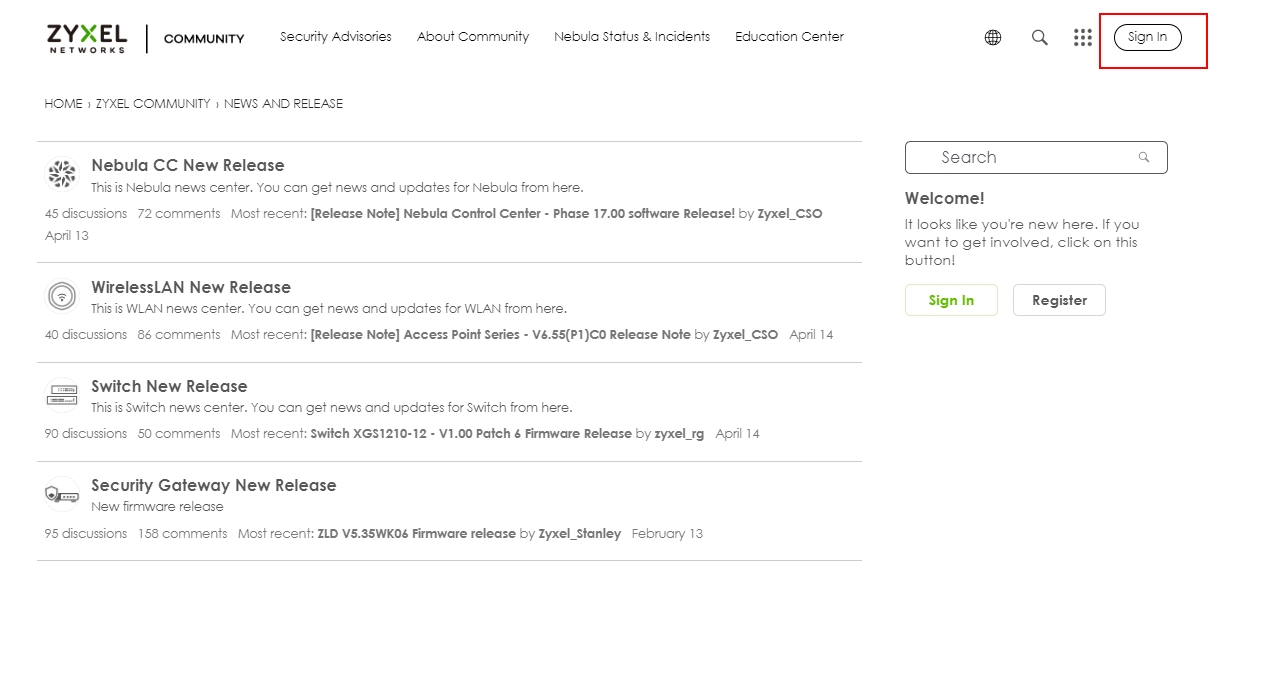 2. Go into "News and Release" and choose product category
Go into News & Release and choose whether you'd like to be updated on Nebula CC New releases, Wireless LAN WiFi, Switch, or Security Gateway (Firewall) Releases.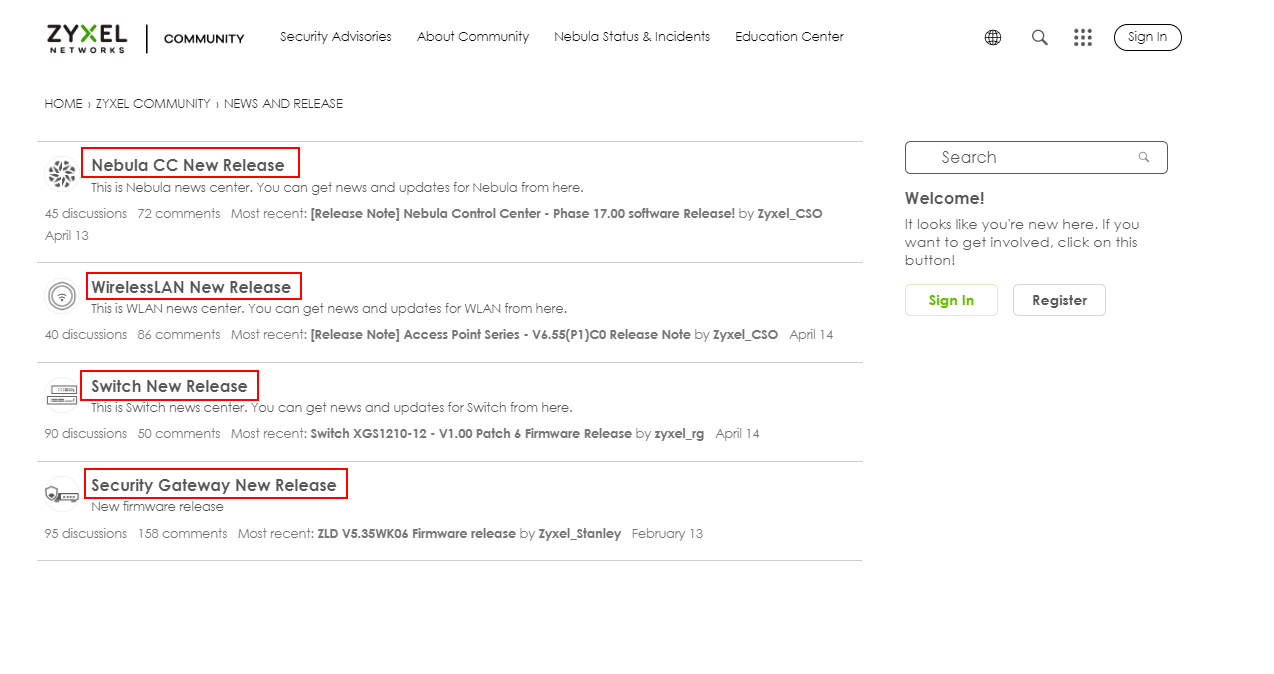 3. Click the bell button & mark "All Posts"
All Posts - you'll get notified on all new Releases and notifications
Discussions and Comments - You'll get notified whenever there's a new release, notification or comments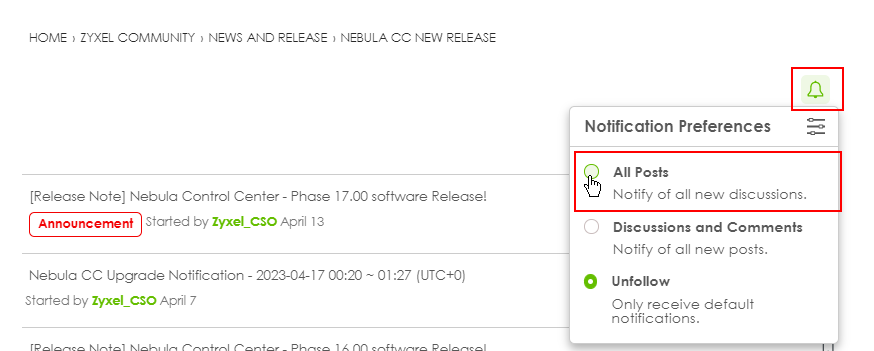 4. Enable Email for the Firmware Release Categories
Check the "Email" tickbox for the "New Release" categories that you want to follow under
Home -> Profile -> Notification Preferences
Then scroll down to "Followed Categories".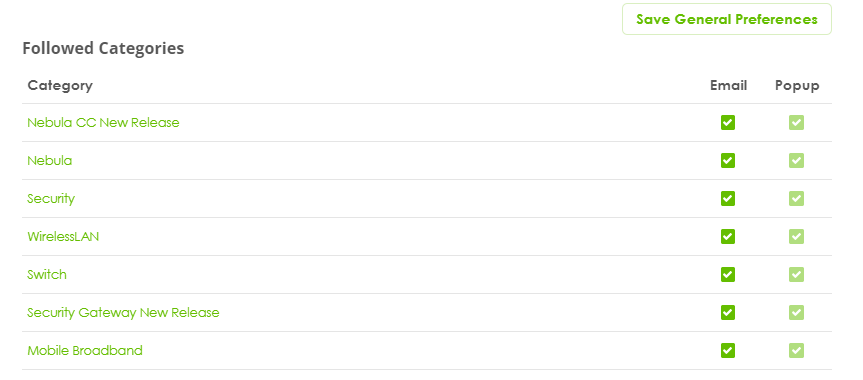 4. Double-check your Email
Make sure that you have logged in with the correct email of which you want the notifications to by logging in to the "Account & Privacy Settings" of your account.