Scenario
How to schedule WiFi to be automatically turned on and off?
Step by step guide
1. Either connect your computer directly to one of the LAN ports of the LTE5366-M608 or connect to the pre-configured WiFi (SSID and PSK are stated on the back of the device)

2. Login to the routers default IP 192.168.1.1 using the default credentials admin/1234

3. Navigate to Configuration > Network > Wireless LAN > Scheduling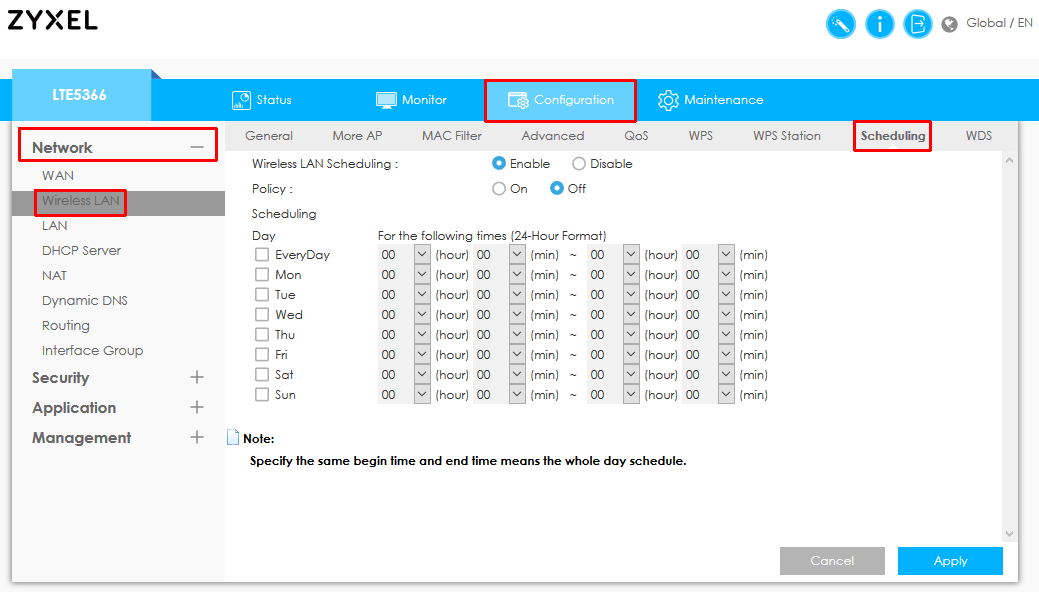 4. Click on Enable to activate the scheduling
5. Choose On or Off to configure whether you would like the WiFi to be turned on or off during a specific period.
6. Select a specific time and day of a week for scheduling. The option "EveryDay" counts for each day of a week.
After configuration click on Apply.
The example turns the WiFi between midnight and 6 in the morning off.