NAT-Loopback is a feature that allows you to use your NAT rules also from your internal networks.
Other products of our security appliances offer a simple checkbox to activate NAT-Loopback. Nebula security gateways (NSG) however does things a bit different, but this guide will get you having NAT-Loopback activated in no-time!

The NAT-loopback function on an NSG can be activated by the following steps:
Using a static IP (WAN IP) instead of "any" will activate the NAT loopback function.
Setting it to "any" deactivates the NAT-loopback feature.
For more details about NAT-loopback please click here.
1. Find out the WAN IP of your device. Go to:
GATEWAY > Monitor > Security Gateway > Status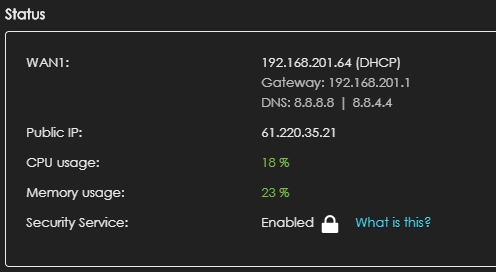 2. To configure NAT in Nebula Control Center, go to:
GATEWAY > Configure > Firewall > NAT > Virtual Server