You want to activate Content Filter / Antivirus / etc. license. but your facing the error message "Connect to myZYXEL.com server has failed." when clicking on "Service License Fresh."
This can happen due to bad DNS-settings on your USG, making it impossible for the unit to resolve towards portal.myzyxel.com , the domain in use for such services.
Solution:
In that case you might have not setup a DNS forwarder to let your USG be able to to resolve domain names.
Go to Configuration > System > DNS and add a domain zone forwarder.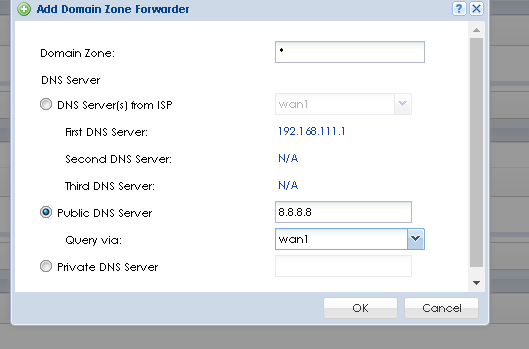 Please enter in the domain zone field a: *
Select Public DNS server and fill in google dns : 8.8.8.8
Select the correct WAN interface you are going out to the internet.
KB-00199