You want to activate a license, but you are facing the error message "Connect to myZYXEL.com server has failed", when you click on "Service License Refresh."
This can happen due to missing or bad DNS settings on your USG, making it impossible for the unit to resolve towards portal.myzyxel.com, which is used for this service.
Solution
In that case, you might need to set up a DNS forwarder to let your USG be able to resolve the domain names.
Go to the following menu and add a domain zone forwarder:
Configuration > System > DNS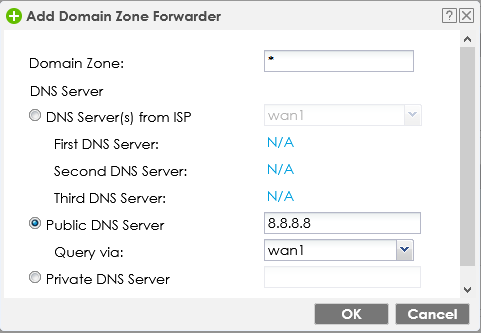 Please enter in the domain zone field: * (star symbol)
Select the Public DNS Server field and fill in a public DNS: 8.8.8.8 (google for example)
Select the correct WAN interface you are going out to the internet.