In an earlier version of the ZyWALL/USG there has been a bug where the port-negotiation was not working correctly. As you are not able to configure this via Web Interface, you need to connect to the device via ssh/telnet or Console cable and use a terminal program like Putty or Tera Term.
In our example the speed on Port1 shows that the port speed is only 1.81 Mbps. However, it can reach up to 49.99 Mbps by using the default settings (auto-negotiation).
To change the configuration, you need to use the CLI command to configure the port so it can negotiate automatically.
Router# configure terminal
Router(config)# port status Port1
Router(config-port-status)# negotiation auto
Router(config-port-status)# exit
Router(config)# write
Use the "show port status" command to see the current status of each port.

The same procedure can also be used to set a static port speed, please see below commands for your reference: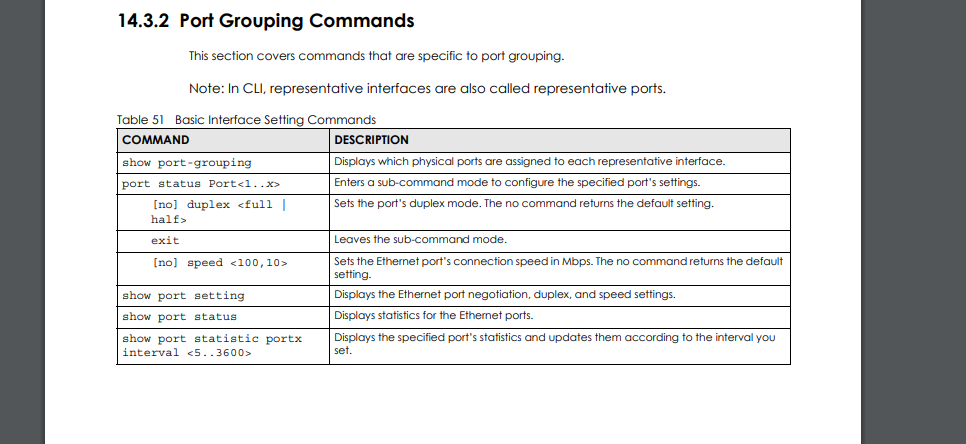 In order to see the full CLI-Reference-Guide we recommend to visit ftp://ftp.zyxel.com > Respective Device Folder > CLI_Reference_Guide and check the PDF-File for the commands in question.
KB-00086