Sometimes, it might be demanded, that you set off the LEDs of your AP.
In this case, go to Nebula Control Center > AP > Monitor > Access point, select via checkbox the APs affected and click on the "Add"-Button left above the table and click on the searchbar for "Tag" - it will then show you the option to Tag the Accesspoint either with "LED_On", or "LED_Off".
Saving this Option will disable or enable all the LEDs of the AP.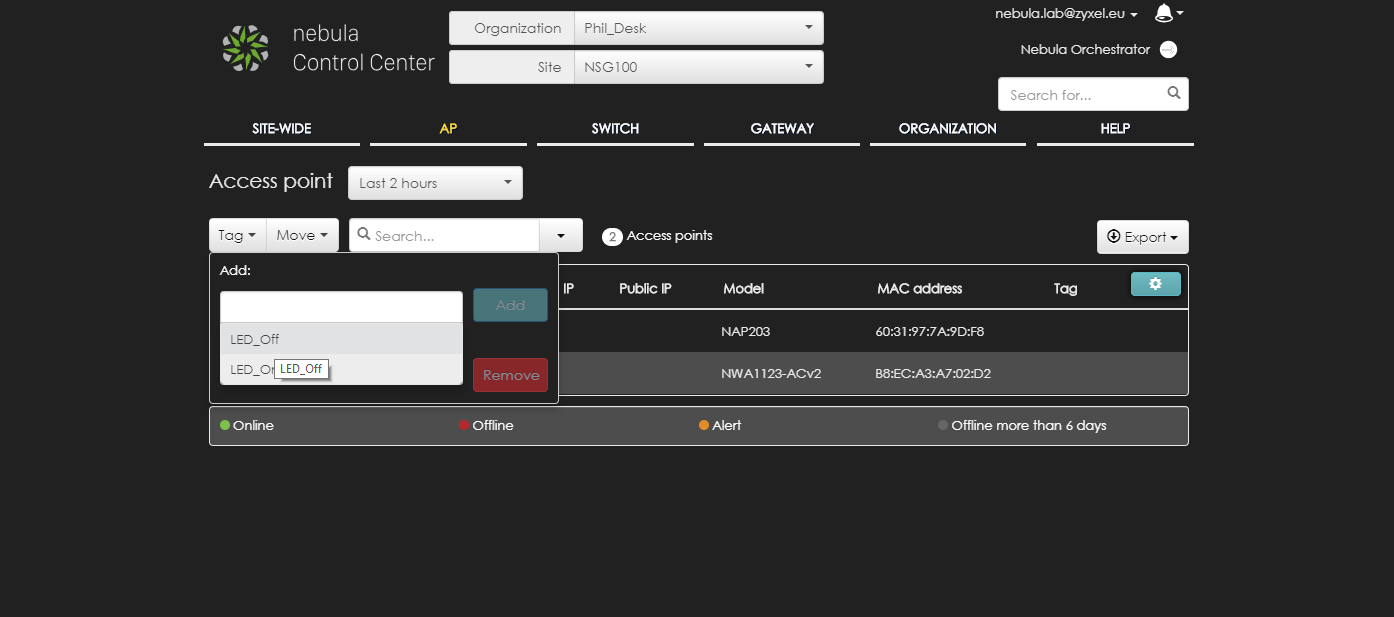 KB-00214