Issue:
"I am not able to setup two PPP interfaces with the same VLAN as a base interface!"
Solution:
If you are facing the problem that you have more then one VLAN tagged PPPoE connection and both of them uses the same VLAN ID (for this example: German Telekom - VLAN 7) you need to use a switch to untag one of the connections.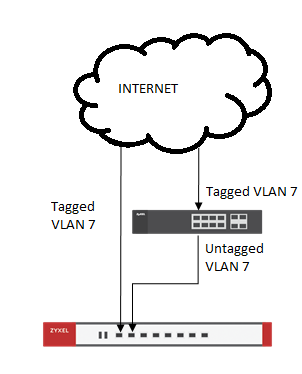 To do some pre-configurations we will set up the ISP accounts. Therefore please go to Configuration > Object > ISP Account and add or use one of the existing PPPoE accounts to enter your ISP's credentials. Please repeat this for the second connection.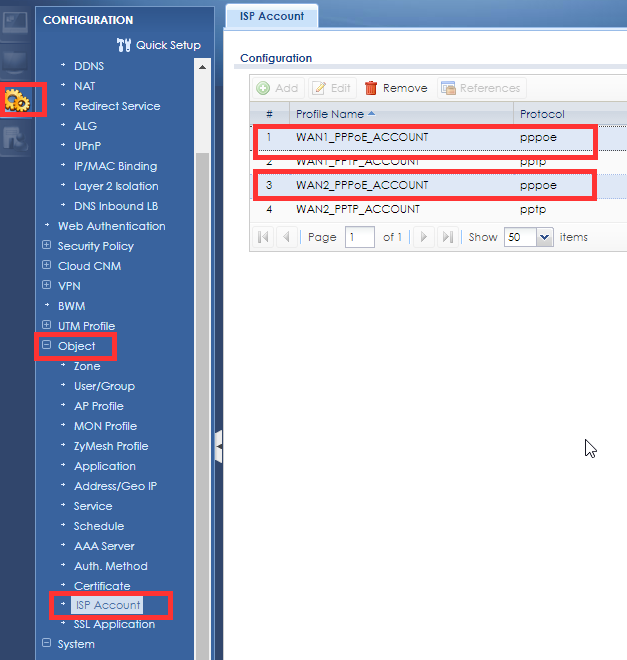 VLAN configuration
For the second connection, you need a switch to untag the VLAN. In this knowledgebase-article is described how to manage VLANs on a Zyxel switch.
The setup is like this:
The connection from the internet/modem to the switch is tagged with VLAN7. The connection from the switch to the USG has to be untagged VLAN7.
In the USG go to Configuration > Interfaces > VLAN and click on "Add" to create a new VLAN like this: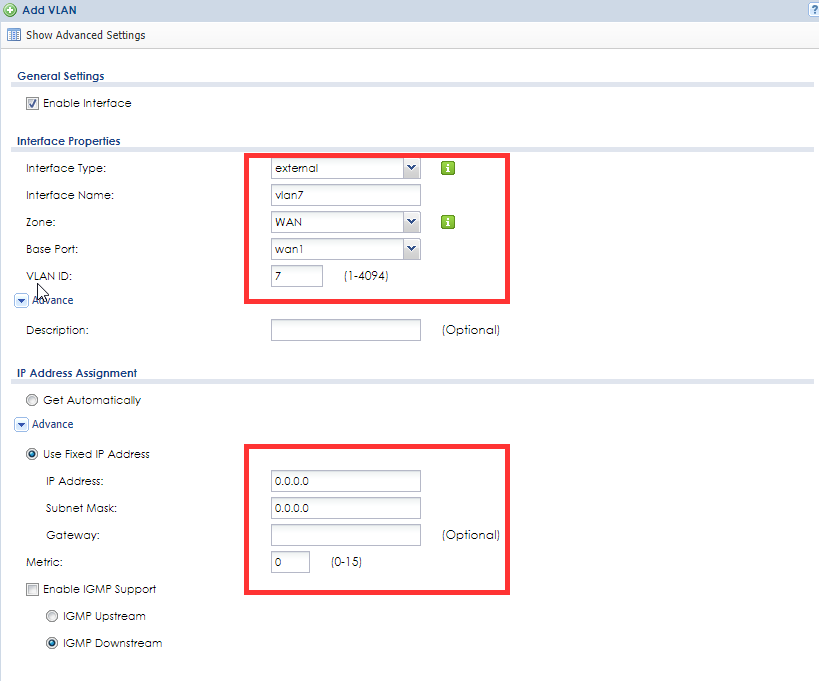 For "Base Port" please choose the port of the USG (where the ISP connection is plugged in) from USG310 and higher.
Setting up internet connections
Go to Configuration > Network > Interface > PPP and click on add. 
It should be set up like this: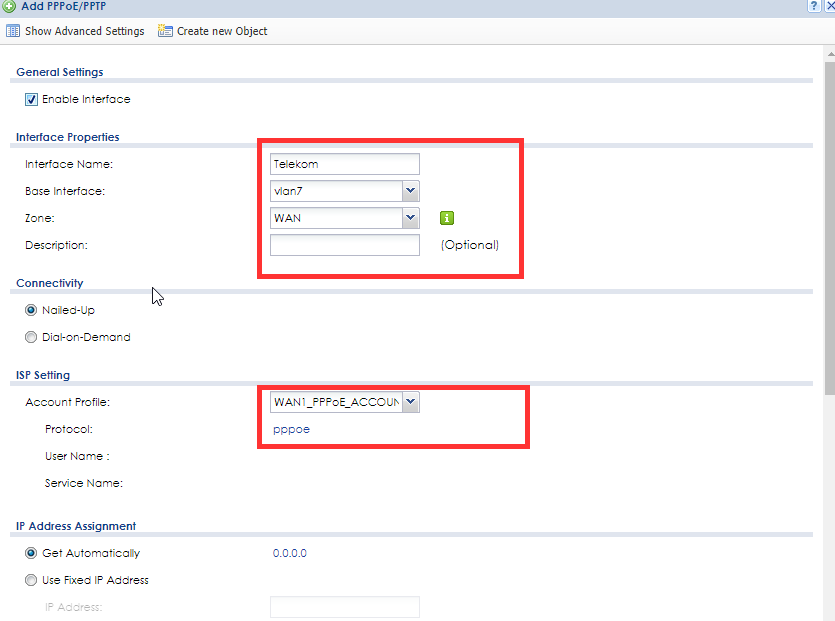 For the second connection, a system default connection can be used. But make sure that you use the connection which does not use the same base port as the VLAN. In this example, we used base port WAN1 for VLAN7. This means you now have to use WAN2:


You now have set up two VLAN based internet connections.
 KB-00255