When wanting to configure your device via terminal, SSH is most likely the way to go. We recommend using PuTTY for this task: https://www.putty.org/

When using SSH, you might realize that you are running into problems accessing the device, especially when coming from the outside of the unit accessing the WAN-port. This tutorial will tailor at some possible root causes for this misbehavior!


First, take a look under Configuration > System > SSH . Make sure, that the SSH daemon on the unit is activated (checkbox ticked).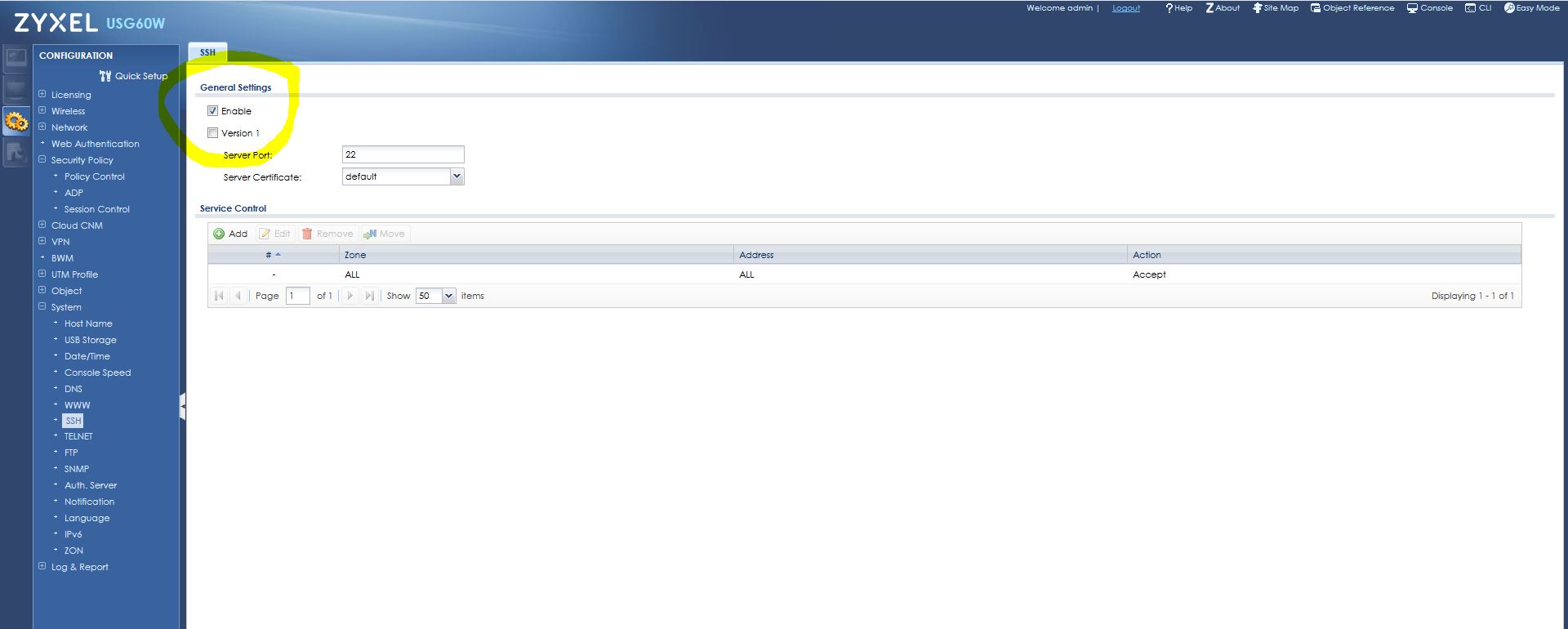 Next step would be to check the firewall rule, if SSH is allowed. From LAN, the SSH access by default should be allowed. Coming from WAN, we have to add a firewall rule: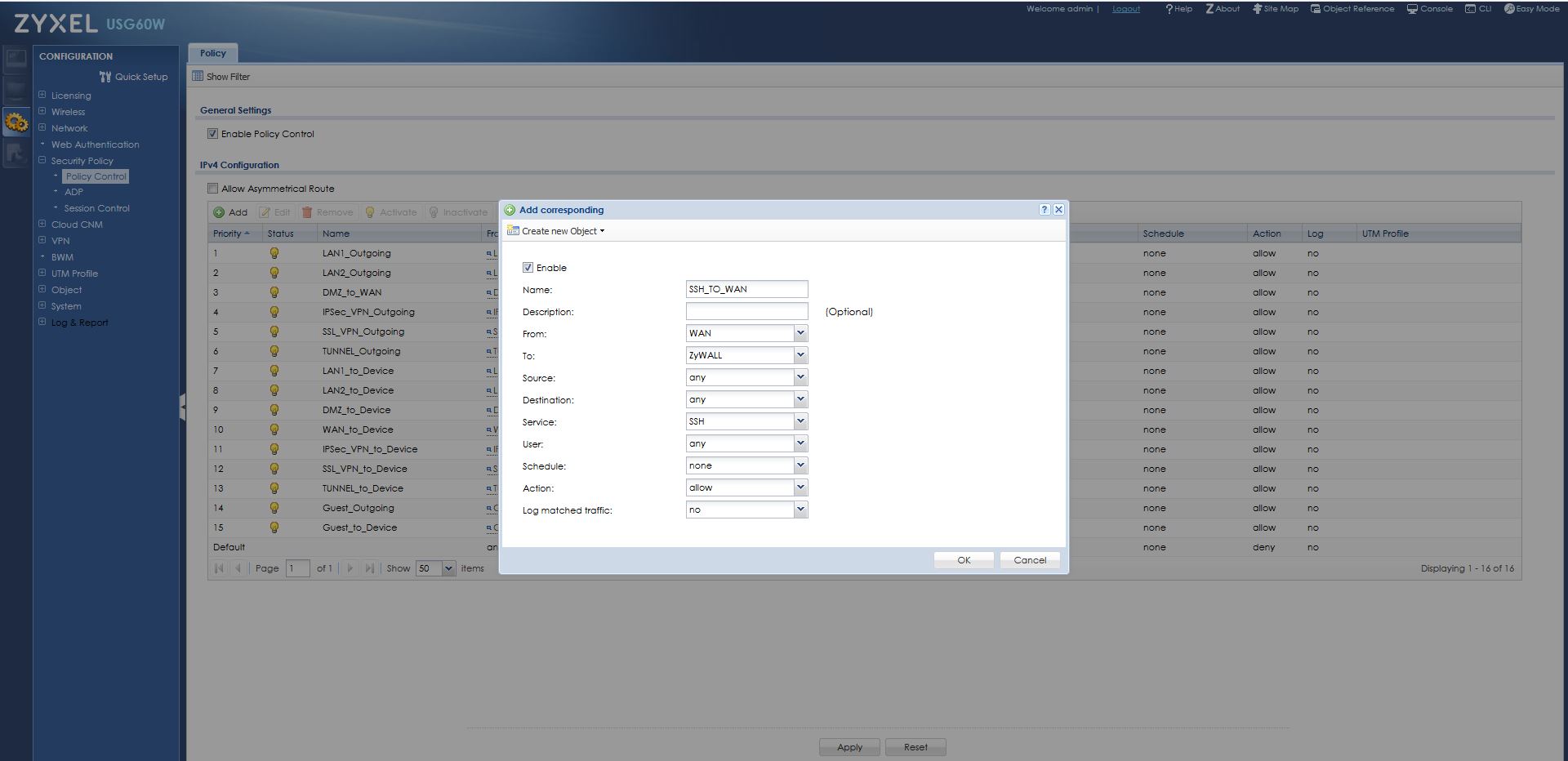 This firewall rule is allowing SSH from WAN to the unit itself, the ZyWall/USG. This way, accessing SSH port 22 on the USG itself will be allowed, when the access is being initiated from the outside network (the internet).

After accessing this rule, you should be able to use any terminal program which supports SSH to access the USGs CLI: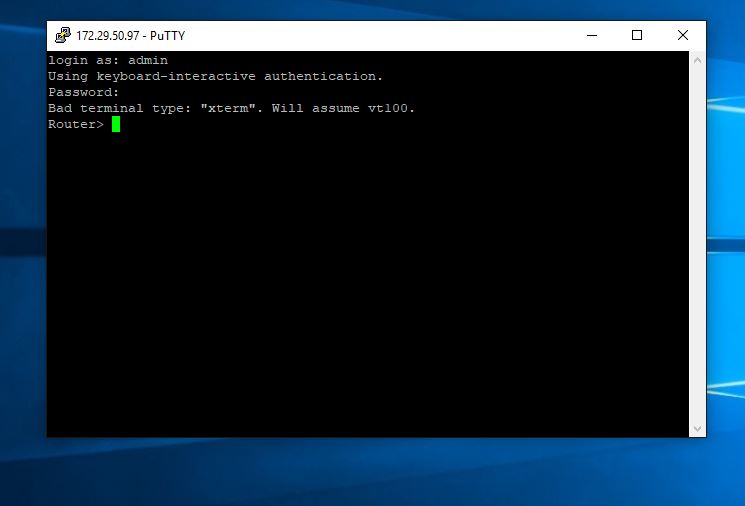 KB-00092