QUESTION
How to Configure VLAN Group on VMG?
ANSWER
Here is an example of VMG8924-B10D, FW V5.13(ABGQ.3)C0.
On the following steps you learn how to set up a VLAN group and how to modify it
Step 1: Build a VLAN group
Navigate to GUI > Network Setting > Vlan Group, click Add New Vlan Group
1-1 Create a group name
1-2 Input the VLAN ID you need
1-3 Click the LAN you want to use, the TX tagging means when download traffic go direction from CPE to LAN client it will has a VLAN tag. If your device is VLAN aware and need to have VLAN tagged please have the tagging option click
1-4 Click OK to finish this step.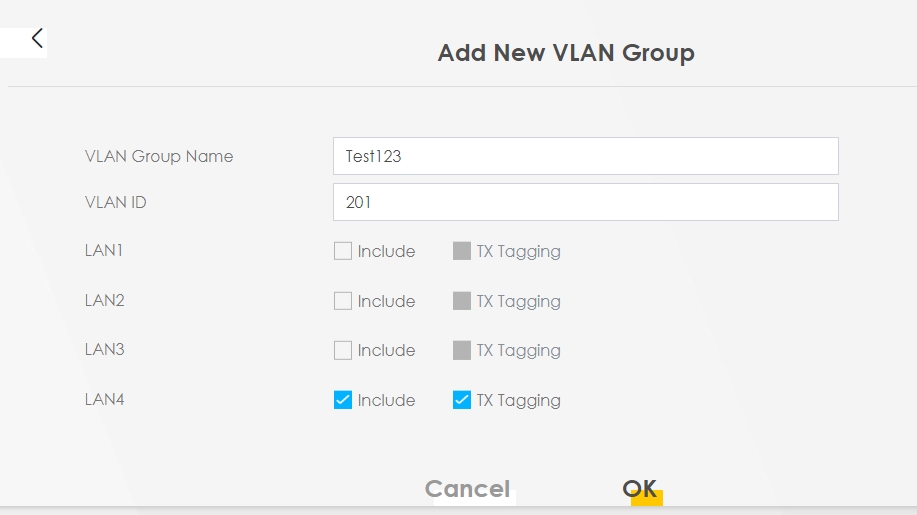 This is the created VLAN Group

Step 2: Build an Interface group
Go to GUI > Network Setting > Interface Grouping, click Add New Interface Group
2-1 Input Group Name
2-2 indicates a WAN interface for this group will use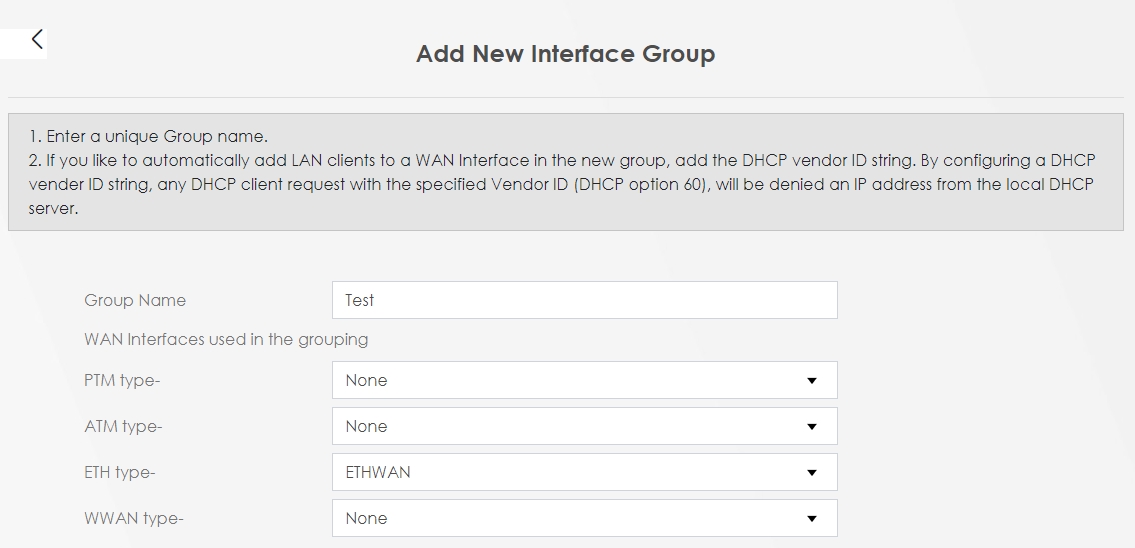 2-3 For LAN client, no click LAN4, please screw down to choose +Add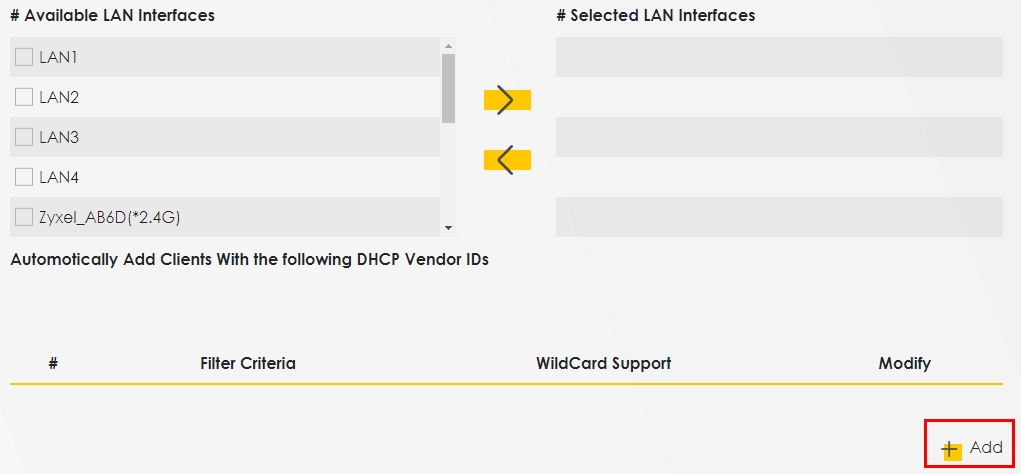 2-4 It is VLAN group condition to be selected in this group, not LAN port number. Thus we set group criteria here, not select LAN 4 port.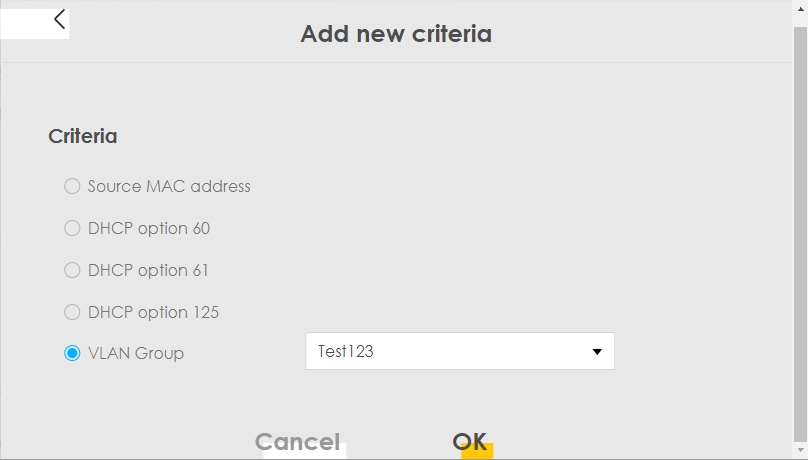 Configure result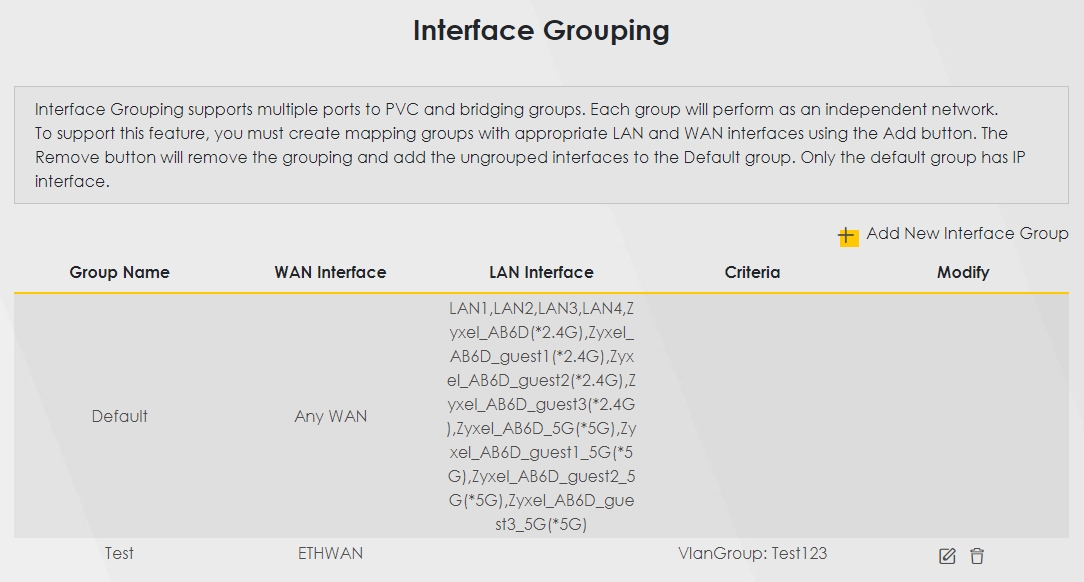 Step 3: Modify DHCP range
Go to GUI > Network Setting > Home Networking, Add New Interface Group
3-1 Now you can see there has a new group and you can modify the LAN host and DHCP Pool range you need.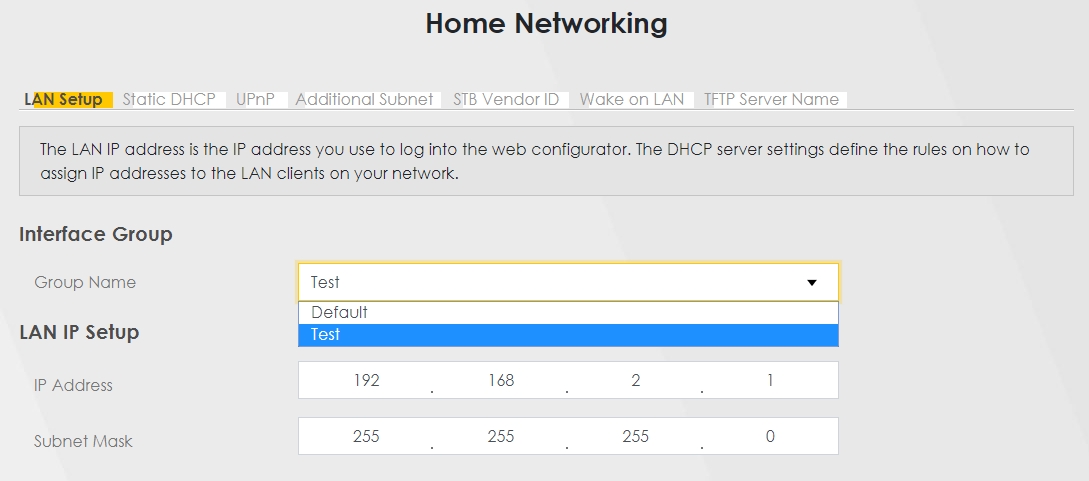 KB-00286