The Zyxel IPSec VPN client can be installed on any computer as a 30-day trial.
Further use after the end of the test period requires activation with use of a license key.
Activation takes place directly from the VPN client, but is authorized via an Internet connection.
A working internet connection is therefore absolutely necessary for the activation process.
For the period of normal use, the client will not connect to the activation server.
Update:
Newer versions can be installed directly over the existing version.
The prerequisite is that the installation process is again executed with administration rights.
Re-installation:
A new installation on another computer also requires a re-activation.
In order to release these, the activated client on the old computer must be removed via the uninstall routine.
Again with administration rights and a functioning internet connection.
The uninstall process automatically releases the license for reuse on the authorization server.

Transfer of a license to a new computer
1. Uninstall the VPN client on an old computer via Settings> Start Apps & Features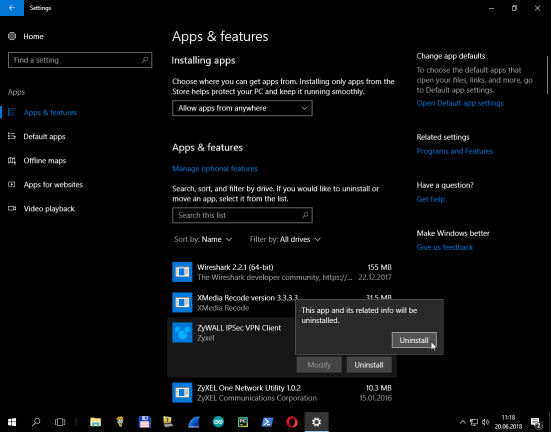 2. Complete the Deinstallation Wizard, activation will be enabled again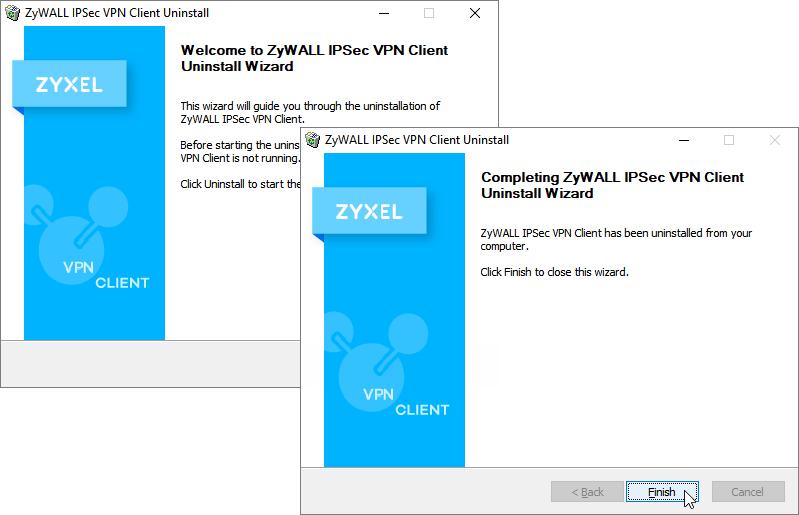 3. Perform installation and activation of the current version of the VPN client on a new computer
KB-00306