Question:
There is a function which named "Routing Traces" in Maintenance > Diagnostics.
How to use it for troubleshooting?
Answer:
This is a new debug function to trace the specific packets.
You can set source/ destination IP address, and click the "Capture" button, and it shows packet outgoing interface.
It is easier to find out if the routing is correct or not.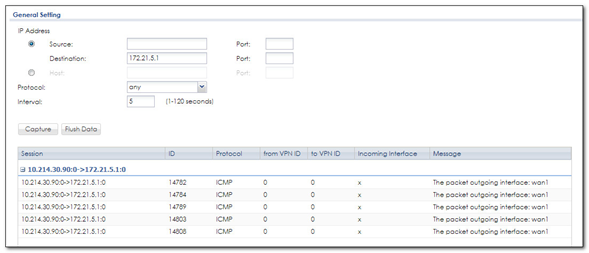 KB-00325