If you like to save your own running configuration to the system default configuration you can follow the following steps. This will upon a reset of the device come up with your own predefined configuration. Sometimes also referred to as the ROM-D file.
Connect via SSH to the VMG: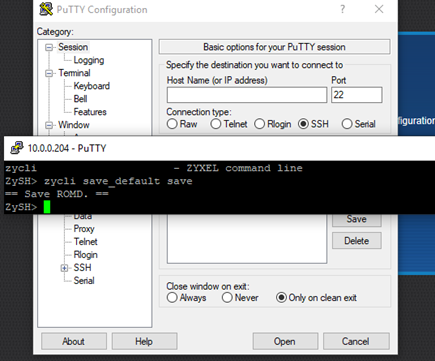 Please use the following command:
zycli save_default save
Now your configuration is saved as the system default configuration. This means if you now reset the VMG your own customized configuration will be used.