WAN Backup with Mail Alert
If Internet access via the main connection on WAN1 is no longer possible, the USG firewall should automatically redirect traffic to the backup connection on WAN2 and notify the administrator by email about the change.
On re-availability, the USG firewall automatically returns to the main connection.
Adjustment WAN connection
Connectivity Check
For the reliable detection of an interruption of the Internet connection, the USG Firewall knows the connectivity check. It continuously sends ICMP packets (ping) to an IP address. The best way to choose the closest possible address from the provider environment of the connection, such as the gateway or a DNS server. The stable accessibility of this goal determines significantly the stability of the fail-over mechanism!
Configuration> Network> Interface> Ethernet> wan1> Edit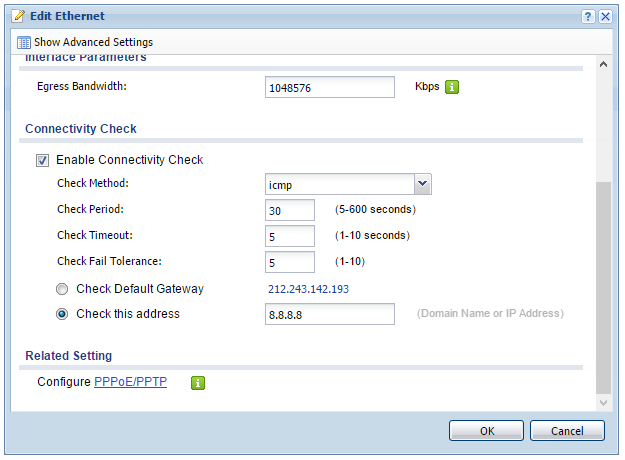 Create WAN trunk
The WAN trunk contains all the interfaces that the USG firewall uses to connect to the Internet. Create a new trunk via Configuration> Network> Interface> Trunk> User Configuration> Add. Add the two interfaces for Internet access. The main interface WAN1 is set to Active, the backup interface WAN2 to Passive.
As configured, the USG uses only the active interface for Internet access. Only when the previously established on the WAN1 interface connectivity test detects an interruption, the USG uses the passive set interface WAN2.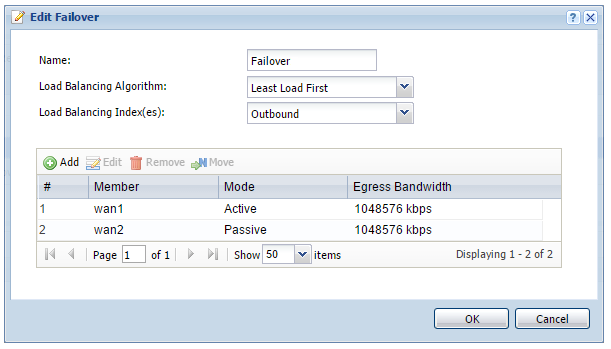 Selection of the default WAN trunk
For the USG firewall to use the new WAN trunk, it must be set under Default WAN Trunk as User Configured Trunk.
Configuration> Network> Interface> Trunk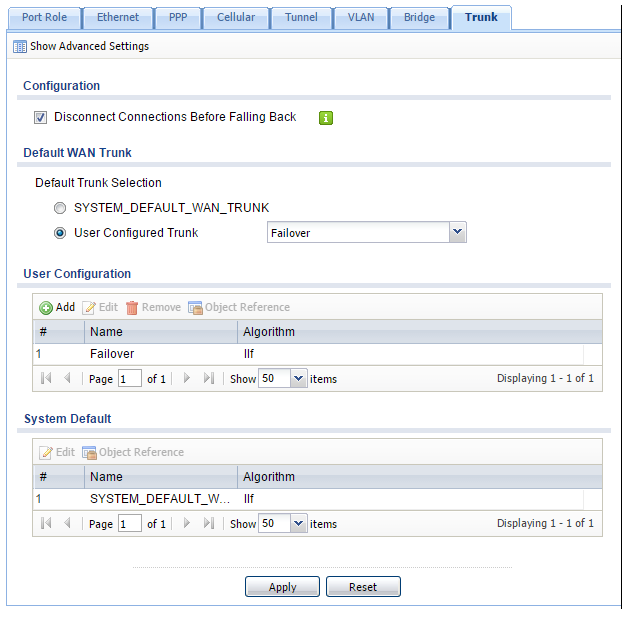 Disconnect Connections Before Falling Back causes the existing connections on the backup connection to be disconnected when the main connection is available. This can be beneficial to avoid unnecessary traffic on volume-limited 3G / 4G Internet connections.
Set Email Alert
To send e-mails via Configuration> Log & Report> Log Settings> E-mail Server 1> Edit the e-mail profile 1. Under Active Log and Alert, enable enable alert logs for e-mail server 1 the immediate dispatch of alarm messages.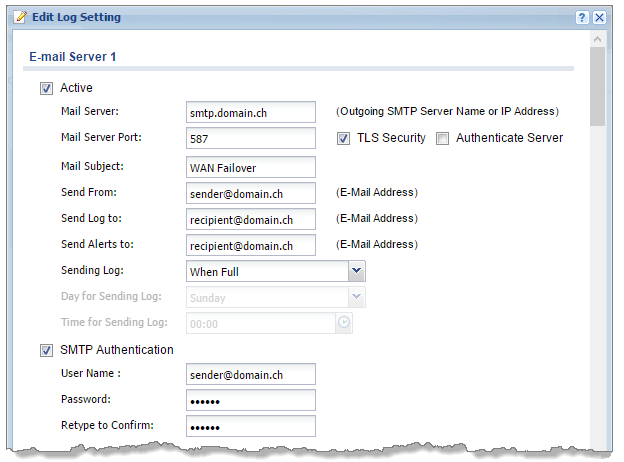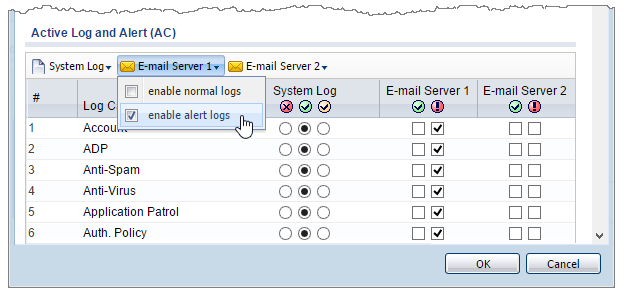 KB-00330
DISCLAIMER:

Dear customer, please be aware that we will provide you with a translation of the article into your local language. Not all text may be translated accurately. If there are questions or discrepancies on the accuracy of information, please review the original article here: Original Version