This step by step guide shows how to continue for HTTPS warning messages.


Note: Screenshots are taken in german browser version, but guide applies to any language!

Sometimes, clients connected to your captive portal might be prompted with the following warning message: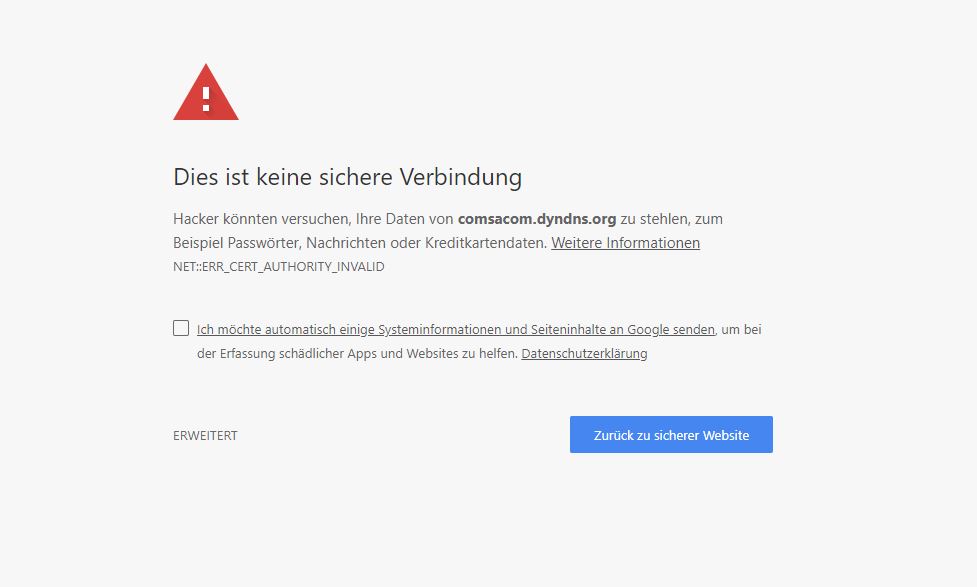 This also occurs even if an SSL certificate is embedded into the USG.
The reason for this is HSTS. It is a security measure that bigger websites use to prevent redirects when reaching out to their websites since they indicate these as "Man-In-The-Middle"-attacks.
We are currently aware that especially google.com and it's respective subdomains have HSTS implemented.
Most of the wireless clients have https://www.google.com or other Google-related websites as starting pages on their browsers.
When connecting to the captive portal solution, your browser will open and eventually try to redirect you to the captive portal login page instead of the browsers start page - and this is exactly where, in this case, Google intervenes and asks the user to confirm that this redirect page is secure.
How to solve the issue?

You can educate your customers to click on "ADVANCED" and then "Continue to [web page]", that way you will be redirected to the webpage: