If your Nebula device shows offline in the Nebula Control Center (NCC), there are a few things to consider and check:
Issue1:  Device is already registered
This means the device hasn't been unregistered by the last owner.
Please contact Zyxel support team via the device registration page in Nebula Control Center.
The following picture is an example for your reference; click on "here" and provide the related information via the form.
We will assist you to solve the issue soon.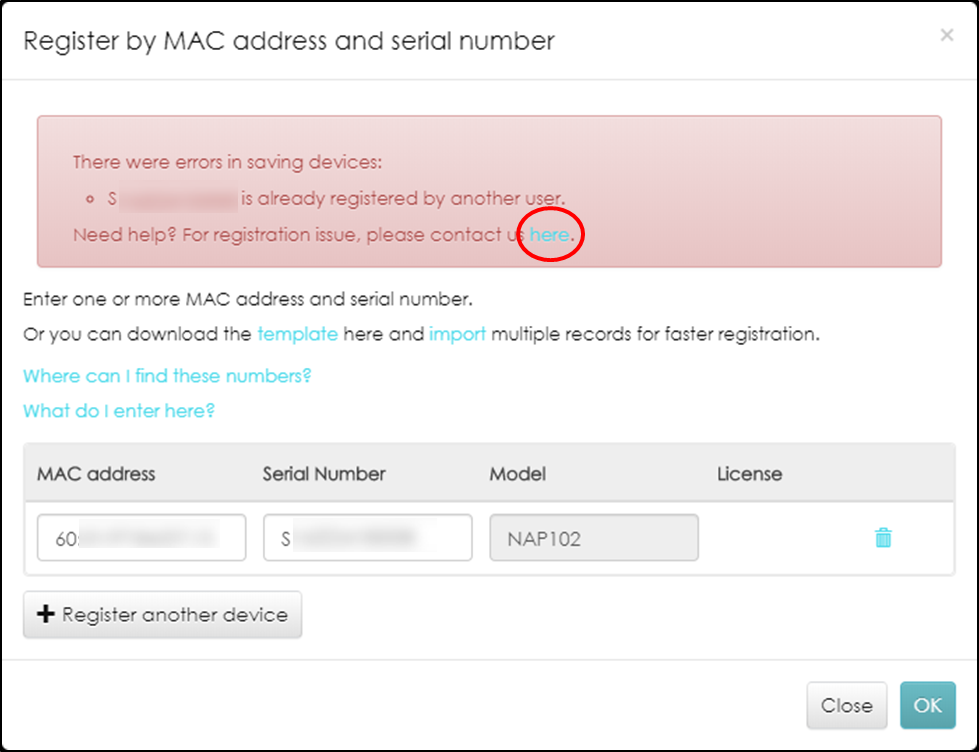 Issue 2:  Device is registered but cannot be configured correctly.
If the device cannot get online on Nebula Control Center when you do the registration, please reset the device. On NSG Series for example, you can find the reset hole near the Ethernet port connection. Other devices might have different placements. 
If the device can get online on Nebula Control Center but cannot broadcast your SSID promptly, please reset the device. If the issue still happens, you can proceed to contact Zyxel support for further assistance.
For the LED behavior, take a look at the Nebula Control Center online documentation page to gain more information.
KB-00473