The Zyxel CNM SecuReporter is a cloud-based intelligent analytics and report service with collection and correlation features designed for ZyWALL product lines. It provides network administrators with centralized view of network activities.

On Zywall side:
Activate SecuReporter license. 

 (Configuration > Cloud CNM >SecuReporter)





Enable SecuReporter service.  (Configuration > Cloud CNM >SecuReporter)



Enable "Collect Statistics" in all of UTM functions. (Monitor > UTM Statistics)


 4. Check that your time zone settings are correct!  (configuration > System > Date/Time)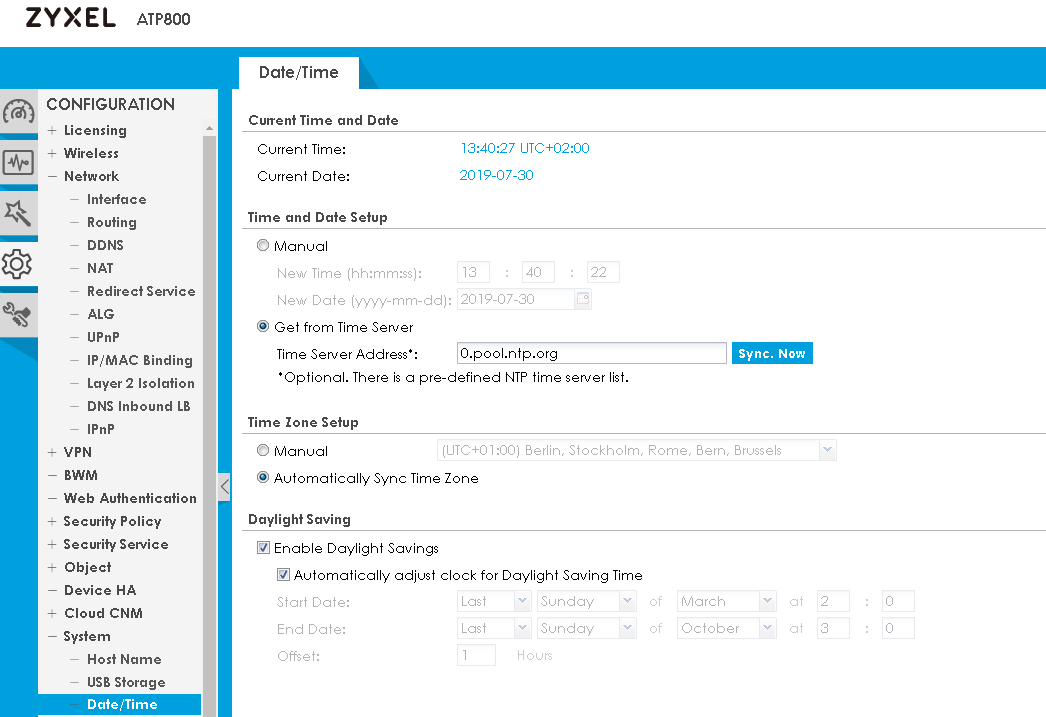 On SecuReporter server side.

Login to SecuReporter server. (https://secureporter.cloudcnm.zyxel.com/)
Go to Setting > Click "Add Organization" to create an Organization.



Enter a name for this organization. 



Double clicked the on organization you created. You will see all of devices registered under your account. And then click "Add" button to add device into monitor view in SecuReporter.


After setup device name and data protection policy the configuration is done.
You can find your device in the  MAP section and you can start to analyze your traffic.

KB-00475