This step by step guide shows how to change the NWA1123-AC's country code.
Table of Content
3. Change Setting via Web Interface
Step by Step Guide
1.
Log into the device with Putty or Tera Term via ssh: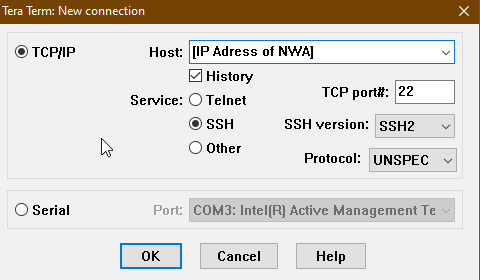 2.
Type the following command:
>set wlan country enable

3.
Go to the NWA112X series AP's Web GUI.
Click Configuration > Wireless LAN > Wireless Settings.
Set the Country Code from the Advanced Settings section.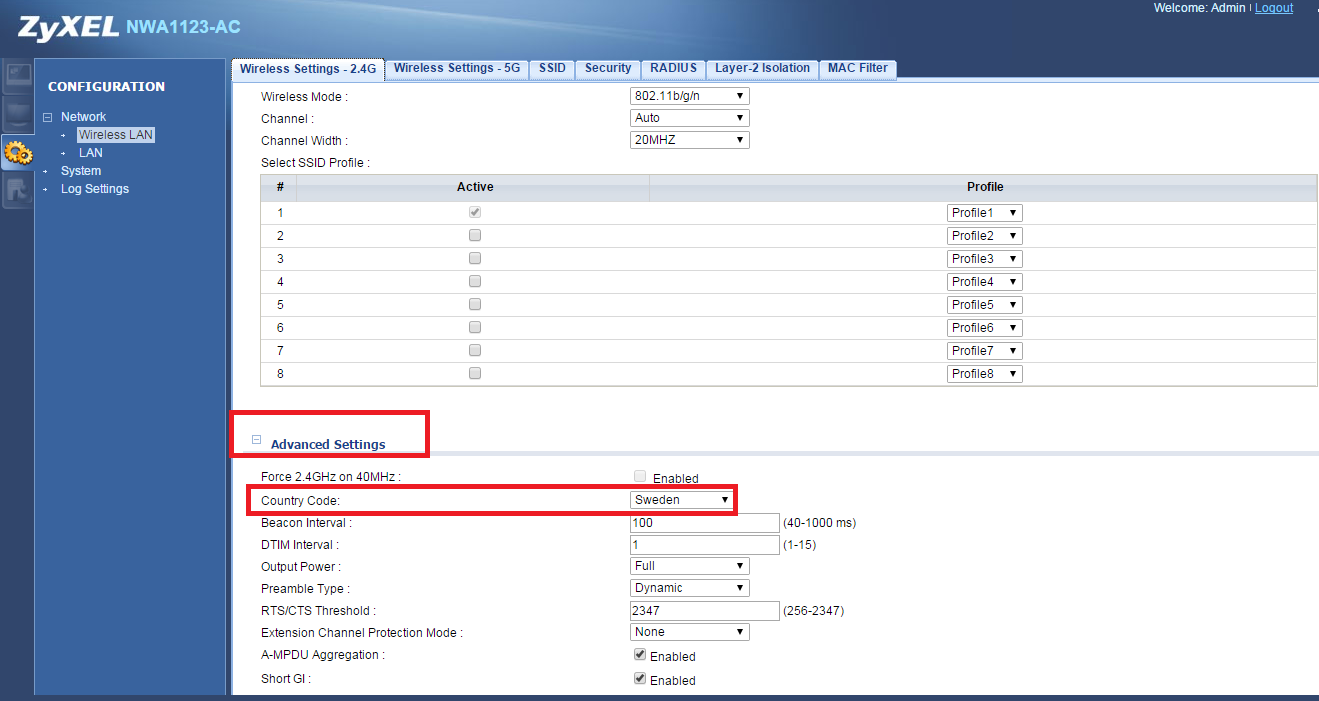 KB-00476