One of the key features of the VPN2S is it's capability of setting up a VPN tunnel - as the name says. This tutorial will get your VPN-tunnel connected in no time!


Configure the gateway
First of all you have to configure the gateway which you can find by Configuration > VPN > IPsec VPN > Gateway Configuration. Then you click on add and a window opens. Fill out the following tasks: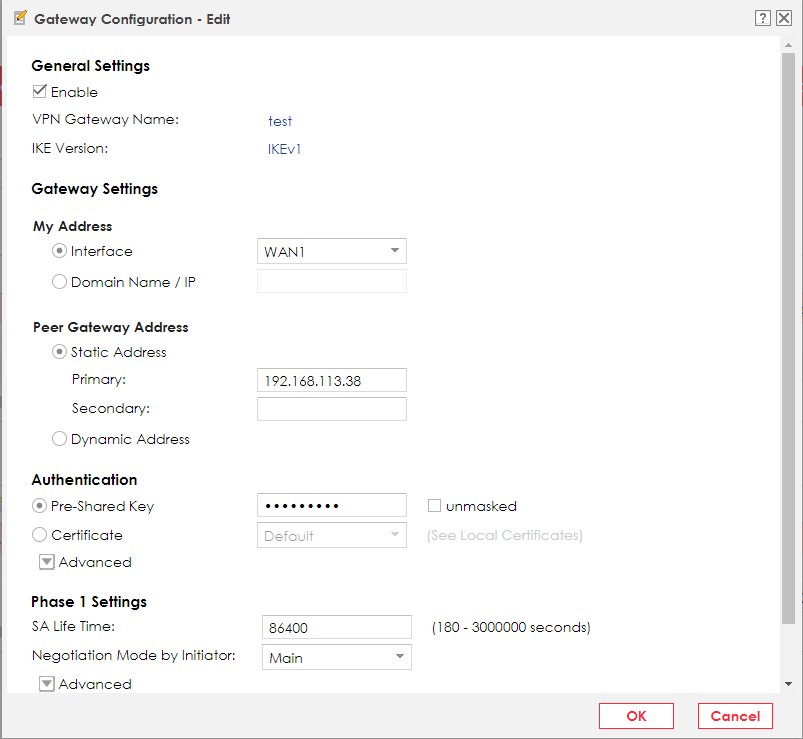 Note:
The IP addresses which are used are only examples please use your own IP addresses


Enable the rule to make it possible to use the gateway. Give the rule a name. The interface is your outgoing port to the outside of you network à  WAN. The peer gateway address is the WAN IP (public IP) from the other device. Type a key in which is used to authenticate the VPN tunnel. After that hit the "OK"-button.



Configure the connection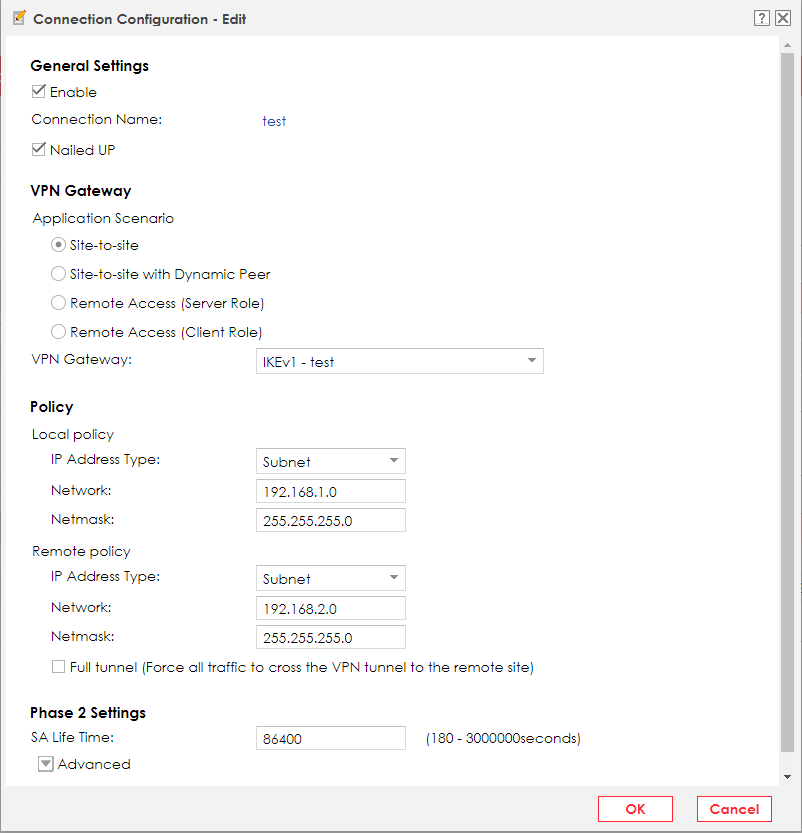 Check the enable box to activate the rule. Check also nailed up (is needed to keep the VPN tunnel up and running). Type in your local policy, which by default might be 192.168.1.0/24. The remote policy is the local network on the other device, in this example 192.168.2.0/24.
Local policy refers to the network, which is to be locally accessible through the VPN-tunnel, while the remote policy determines the subnet, which should be accessible remotely through the VPN Tunnel.
Please proceed to configure the remote site vice versa.
Test the result
After setting up both sites, navigate to Configuration > VPN > IPsec VPN > Connection Configuration

. Click once on the configured rule and click above

Connect. It might take a while, but if configured properly, it should connect the VPN Tunnel



KB-00131