In case you might not be able to use the recommended Web GUI for firmware upgrade/upload, have a look at this tutorial to upload the firmware per FTP!
Walkthrough Steps
1. Open a terminal with PuTTy using the IP address of your device (in this case, 192.168.1.1)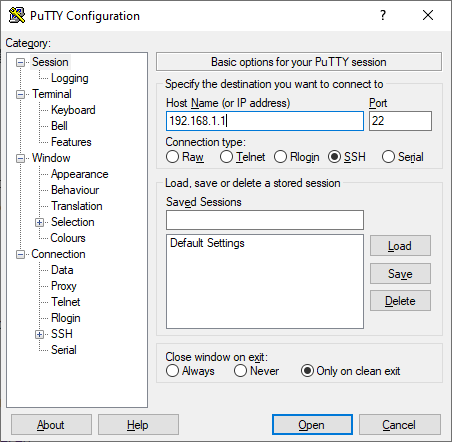 2. Log in to the device with your admin credentials
3. Type the command to see the firmware version: show version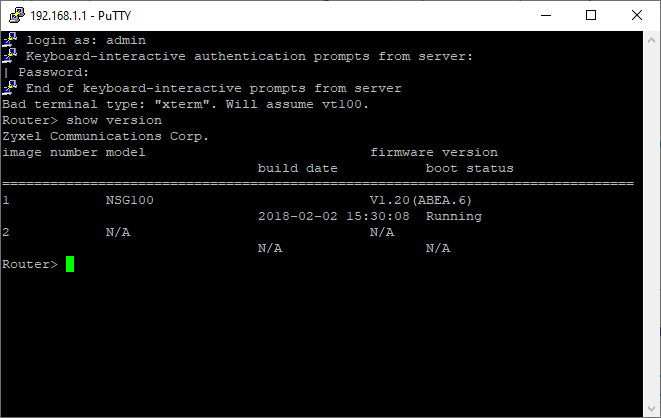 4. Download the latest firmware from our Zyxel Download Library.
5. Extract the zip file and search in the extracted folder for the .bin file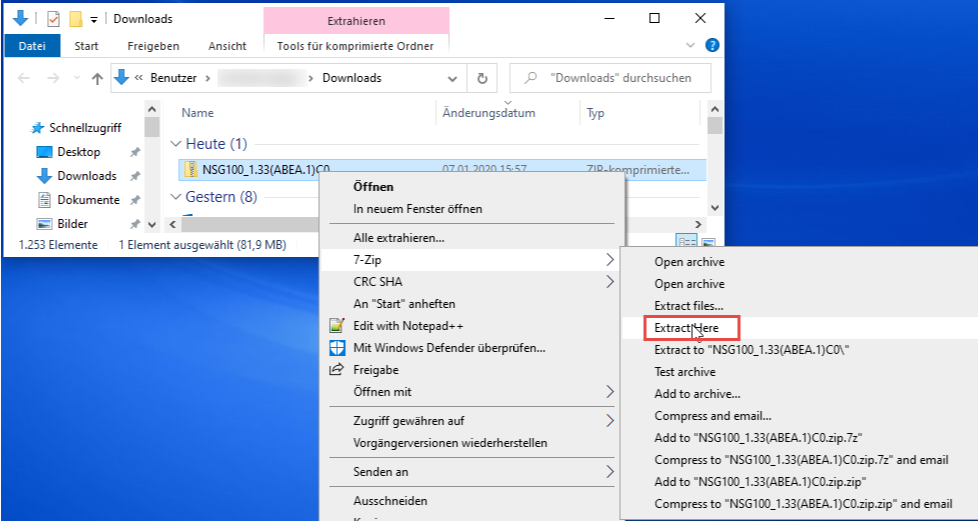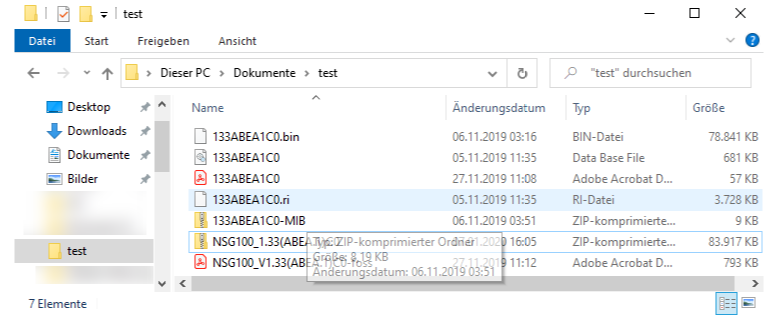 6. Open a command line with key combination Win + R and type cmd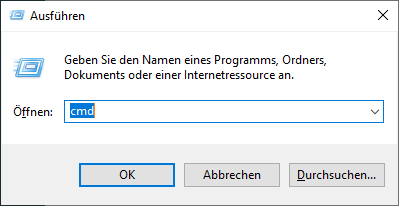 7. Move in the cmd to the folder where the firmware bin is located: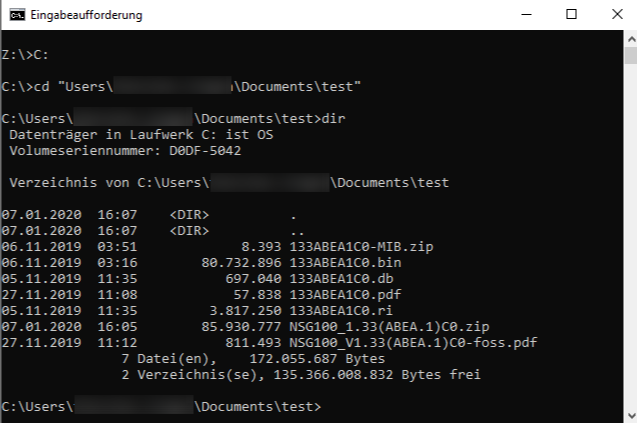 8. Type in to log in via FTP:
ftp 192.168.1.1 (example type in your IP)
8. Use the "put" command to upload the firmware ".bin" file:
bin
put "path of bin file"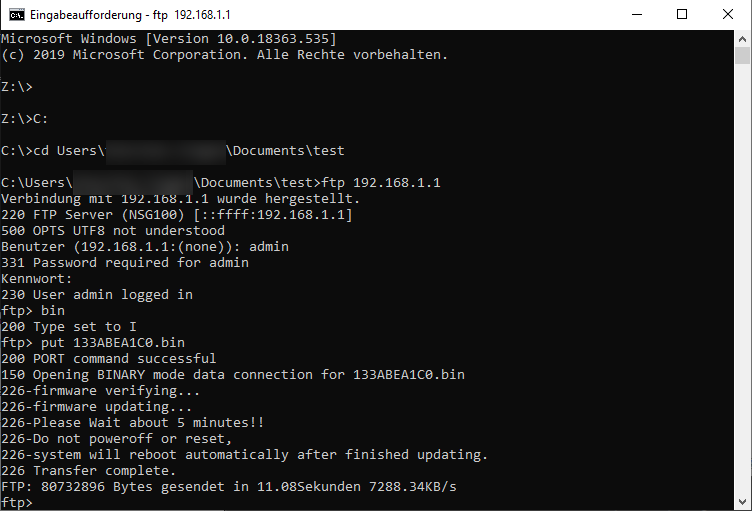 9. The device will restart automatically after the firmware is transferred and will start with the new firmware.