This example shows you how to set up a schedule to switch on / off the PoE function on specific ports in your GS1900 HP switch
Walkthrough Steps
1. Open the Web GUI of your Switch and go to:
SYSTEM > Time Range > Add/Edit
Then enter the schedule you want to switch on / off the PoE ports. You have several possibilities to choose for the schedule of days and time:

2. Next go to:
PORT > PoE Setup > PoE Time Range Setup
and click on "Port" at the top right and select the ports that need a schedule one-by-one and edit them: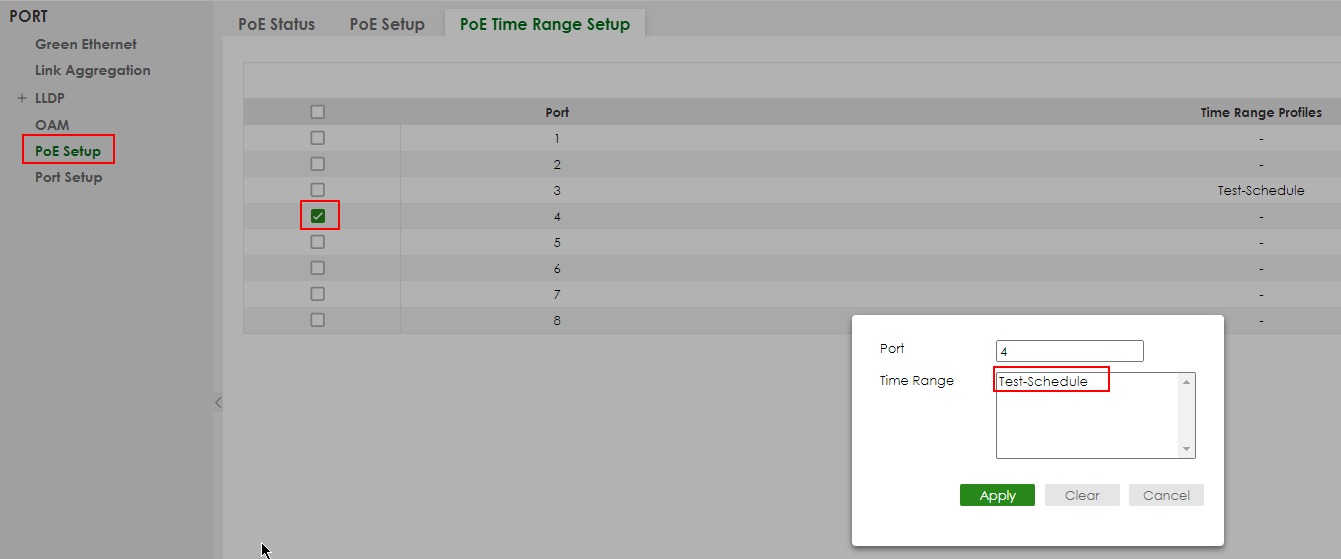 3. When editing, you see the marked ports and can select the schedule (in this case "Test") and confirm the changes. 
4. Now you can see in the port overview which ports have a schedule. The Status shows currently whether the port can receive power from the switch (In) or not (Out).

5. Finally, save the changes using the Save button (top right) so that the changes are not lost after a restart.