In this article, we will take a look at how to configure an IPSec VPN Tunnel with xAuth on an Android Device.
We will go over the following steps:
Configuration of the Zyxel USG/ATP/VPN
Please Login to Your Device.
Default Settings:
| | |
| --- | --- |
| IP | 192.168.1.1 |
| User | admin |
| Password | 1234 |
Object Setup:
User Setup:
Configuration -> User/group -> User
Click on "Add"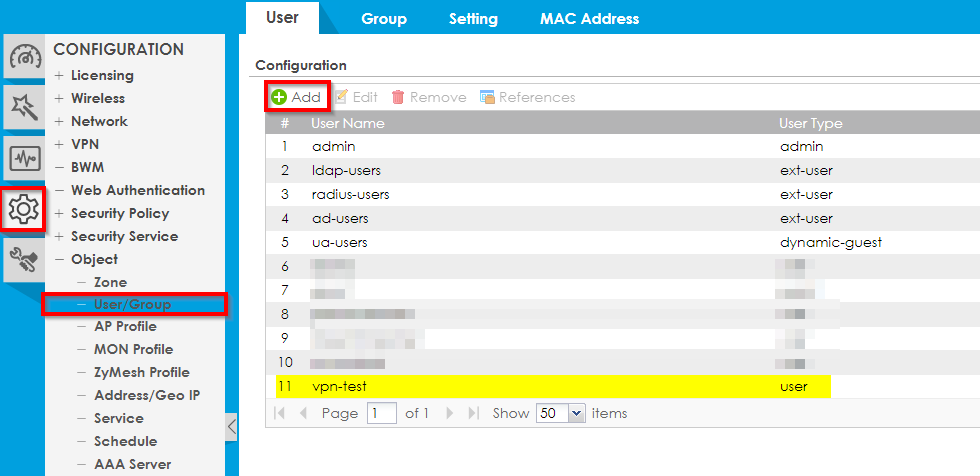 and fill in the Needed Information.
In this example I use:
| | |
| --- | --- |
| User Name: | vpn-test |
| User Type: | user |
| Password: | Test1234 |
In addition, You can change the Time the User can stay logged in without reauthenticating.
The Default Setting here is, 1440 minutes or 24 hours.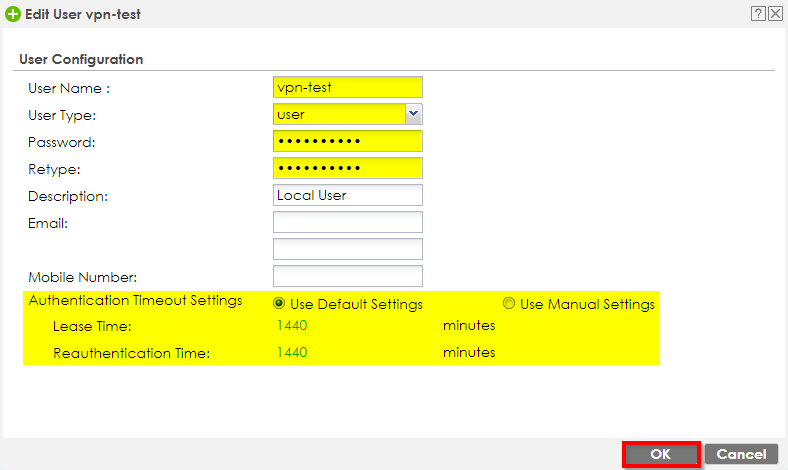 If You want to use the VPN with multiple Users, You can also set up a User Group.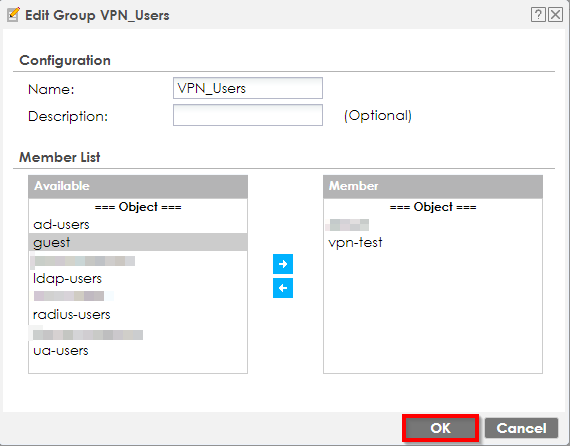 Setting up the needed Address Objects:
Now we need to set up some address Objects which we will need later on.
Configuration -> Object -> Address/Geo IP -> Address
Click on "Add"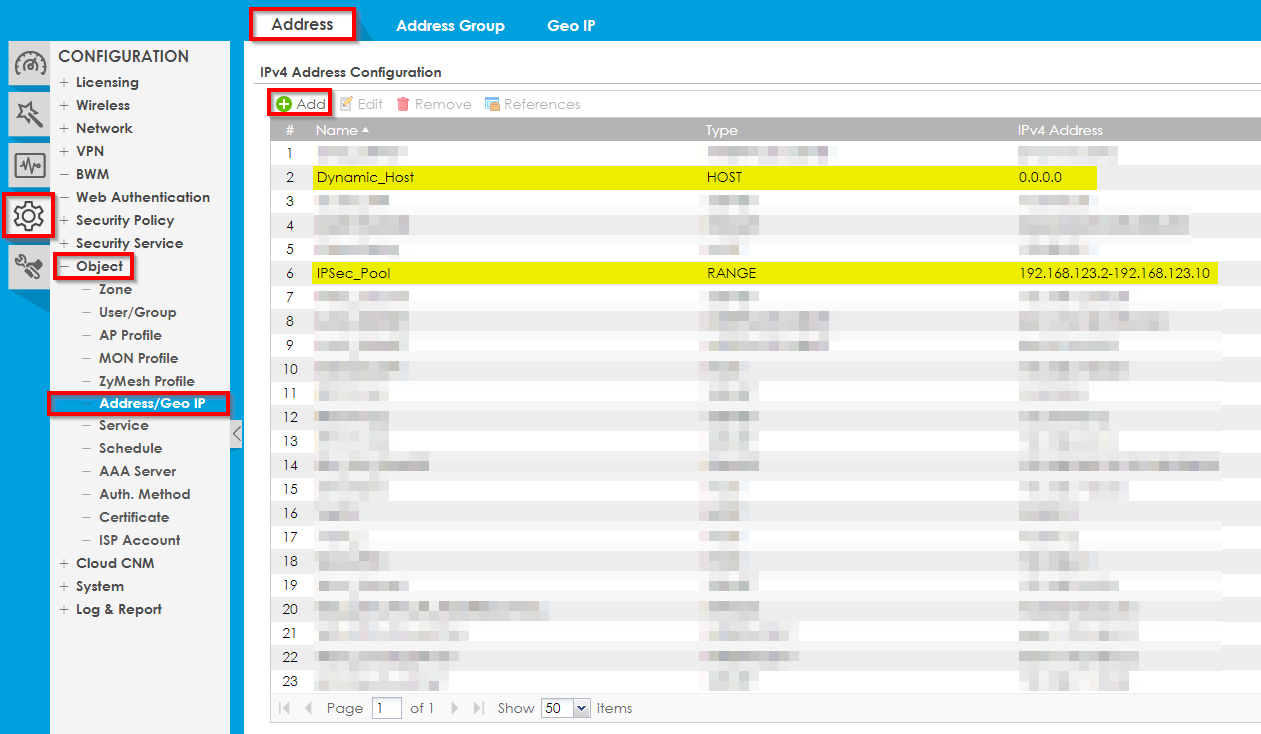 and create the 2 needed Objects: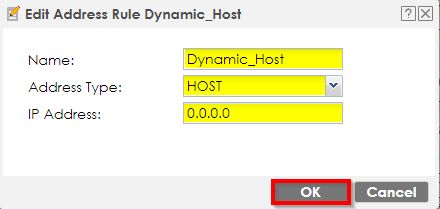 The IP Pool I am using can differ in Your Usecase!
!(It is important that the Range is not used by any other Interface/Zone/Site2Site Tunnel/...)!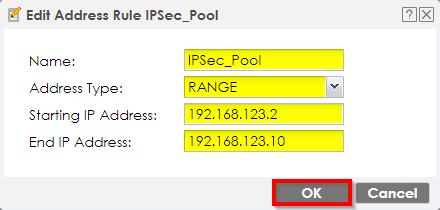 Confirming the Firewall rules:
Now we confirm that we have 2 very Important Firewall rules:
Configuration -> Security Policy -> Policy Control
The Rules in question are the following default Rules:
IPSec_VPN_Outgoing
IPSec_VPN_to_Device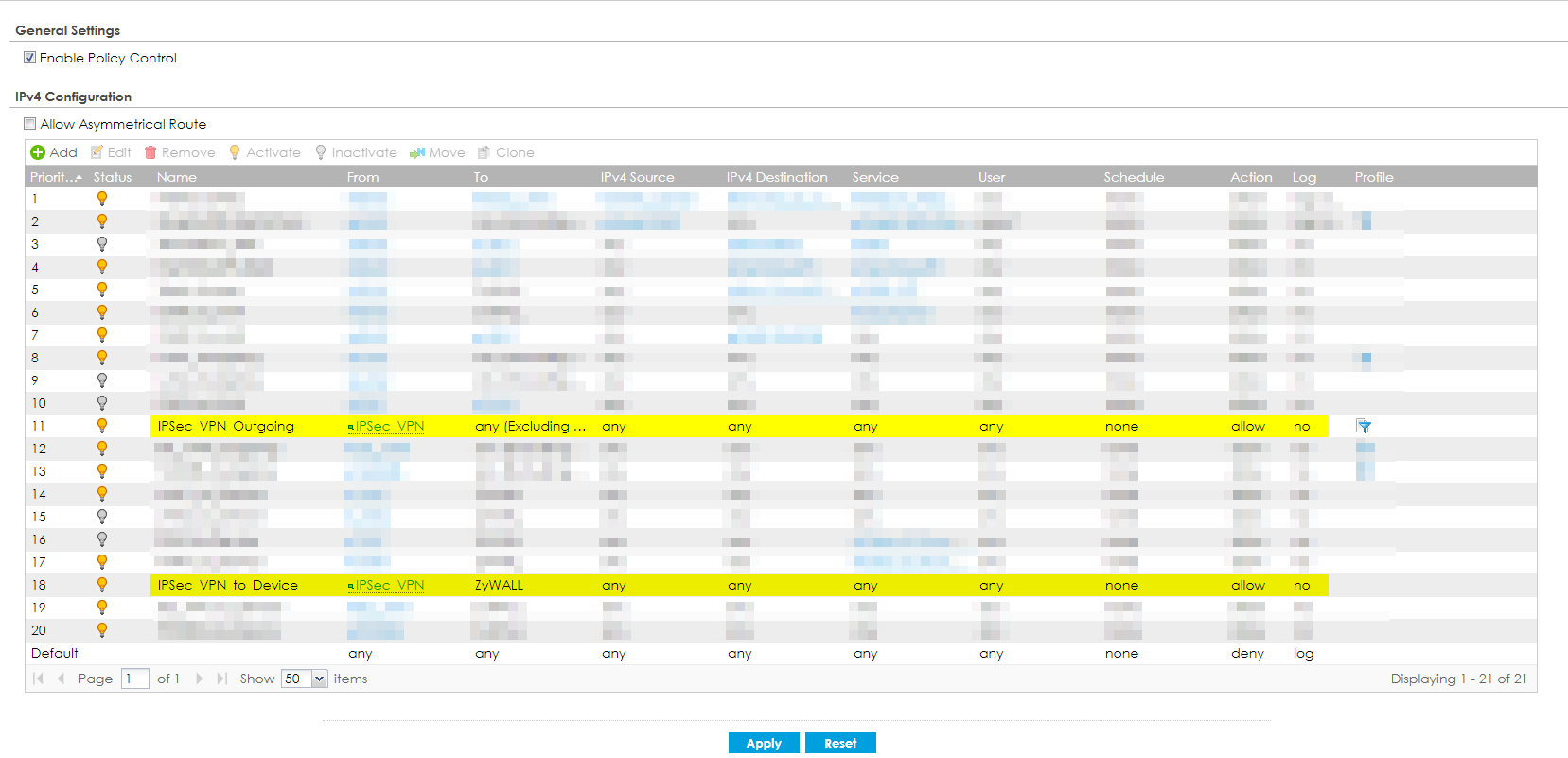 Setting up the VPN Gateway
Now we can Setup the VPN Gateway.
Configuration -> VPN -> IPSec VPN -> VPN Gateway
Click on "Add"

and fill out the following:
As "Preshared-Key" I used "123456789" but You can obviously use whatever You want.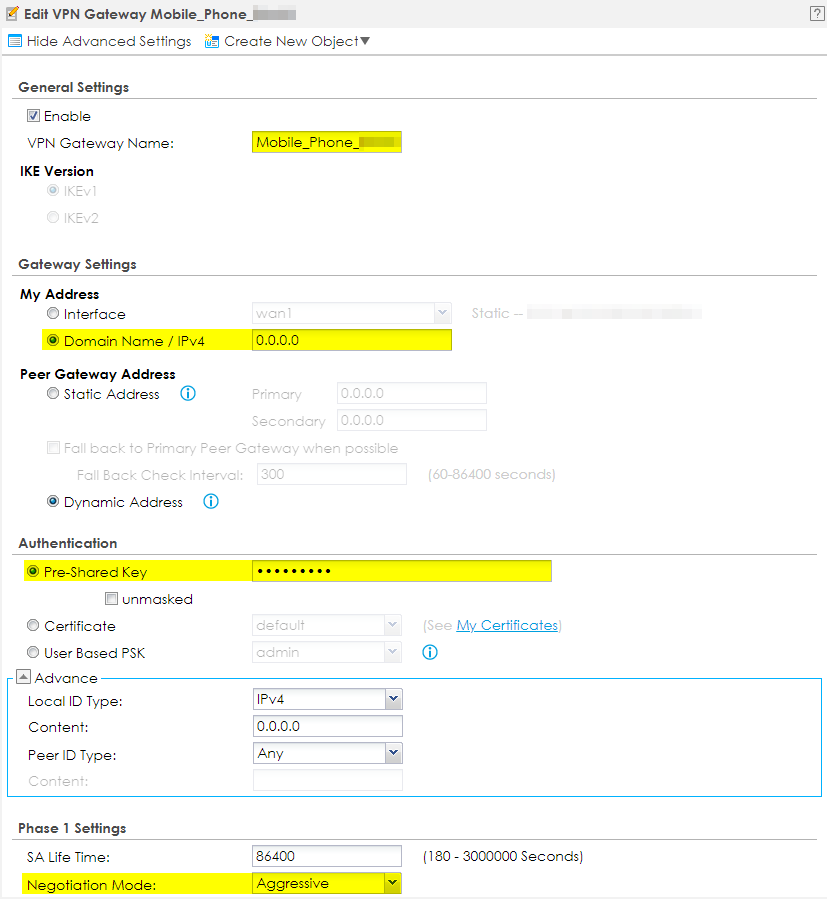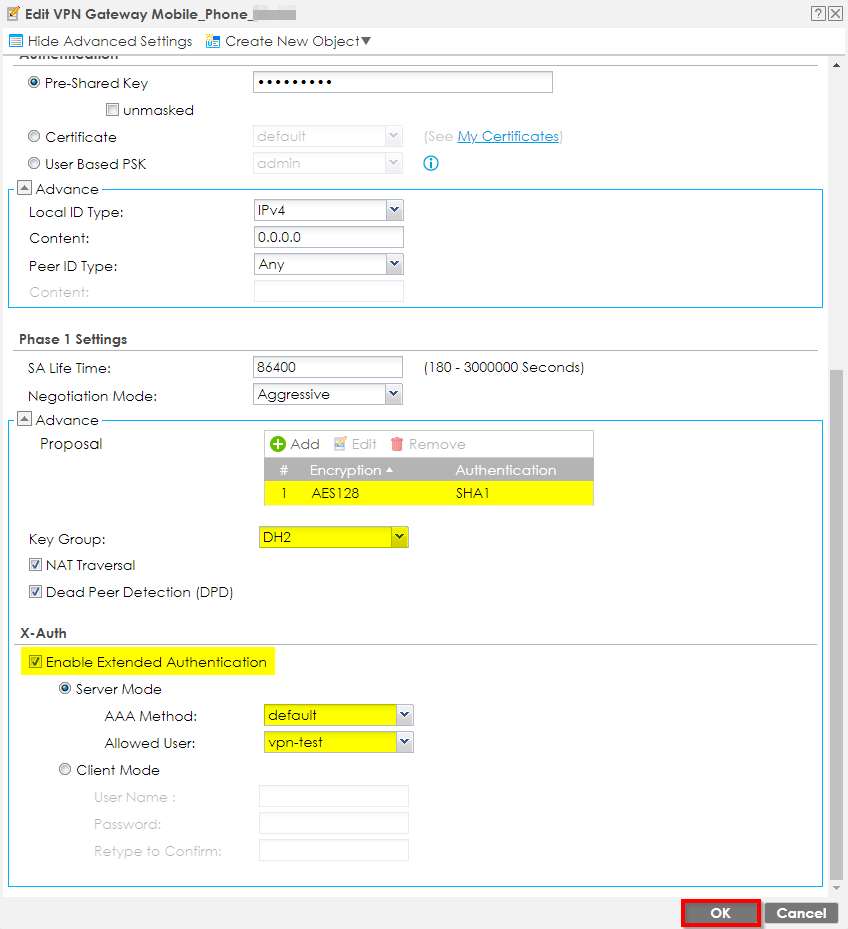 as "Allowed User" You can choose the User or the Group which we created in the First Step
Setting up the VPN Connection
In this step, we configure the VPN Connection for the Gateway.
Configuration -> VPN -> IPSec VPN -> VPN Connection
Click on "Add"

and fill in the needed information.
In this Scenario, I activated "Enable NetBIOS broadcast over IPSec", because I used an App that worked with NetBIOS Name Resolution.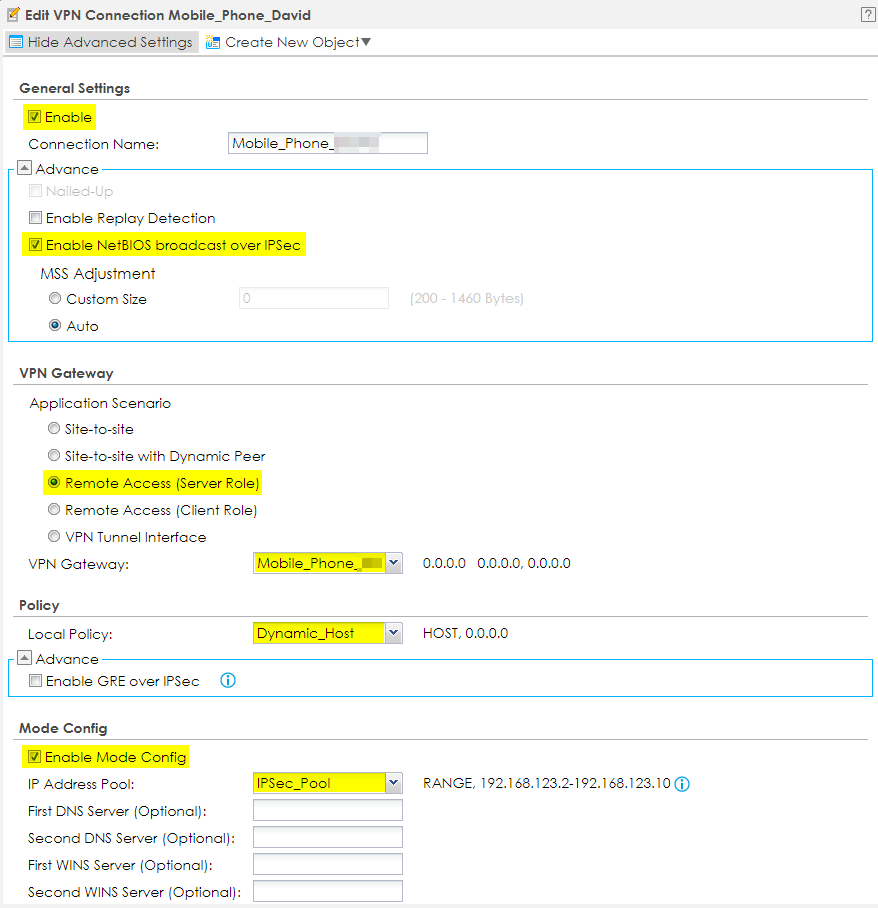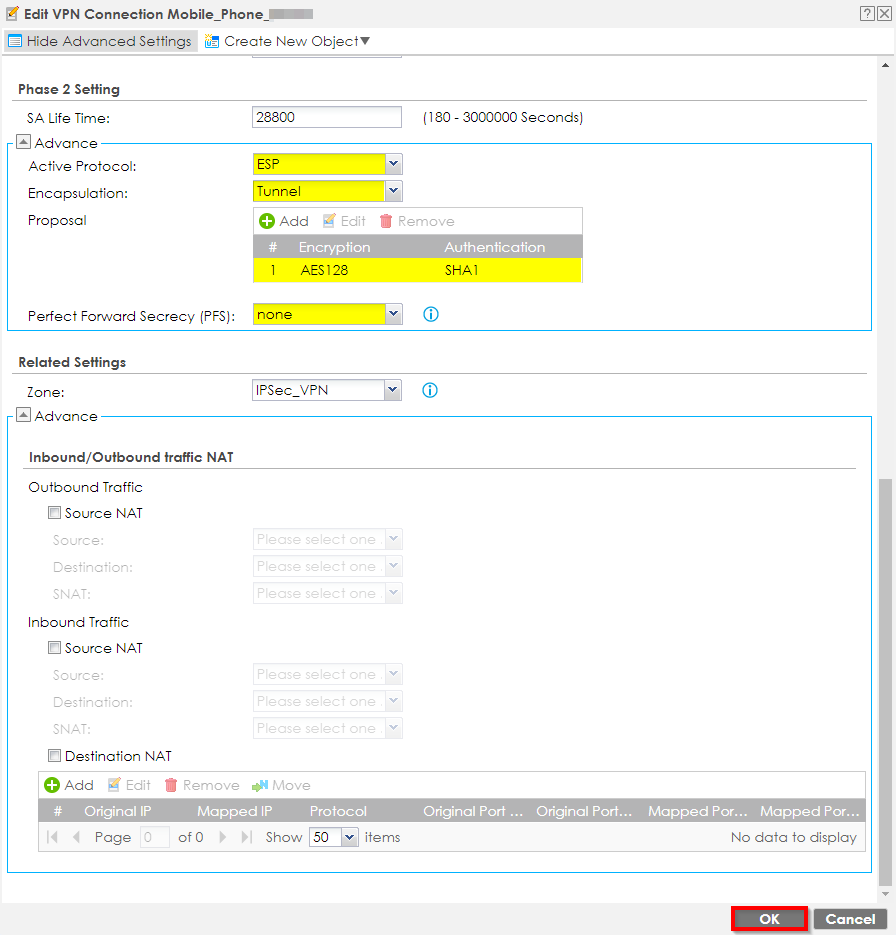 That's this and now on to the configuration on the Android Device.
Configuration on your Android
Accessing the VPN Menu:
Use the Dropdown Access and choose the little "gear" Symbol.
Choose "Network & Internet"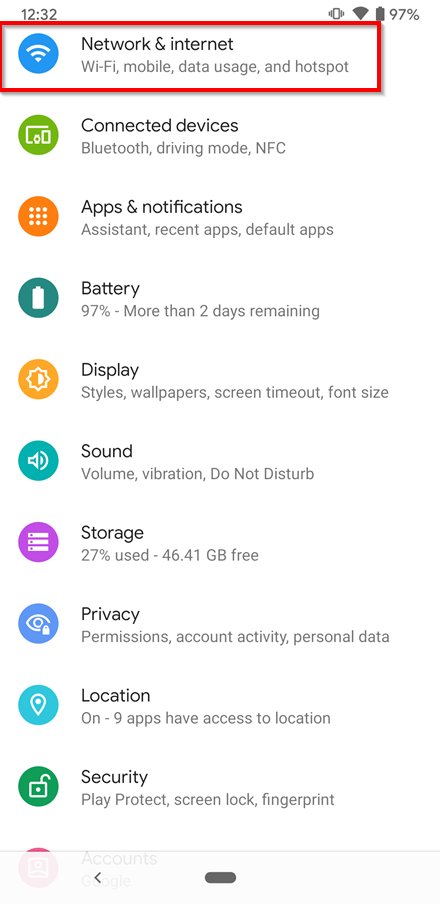 Click on "Advanced"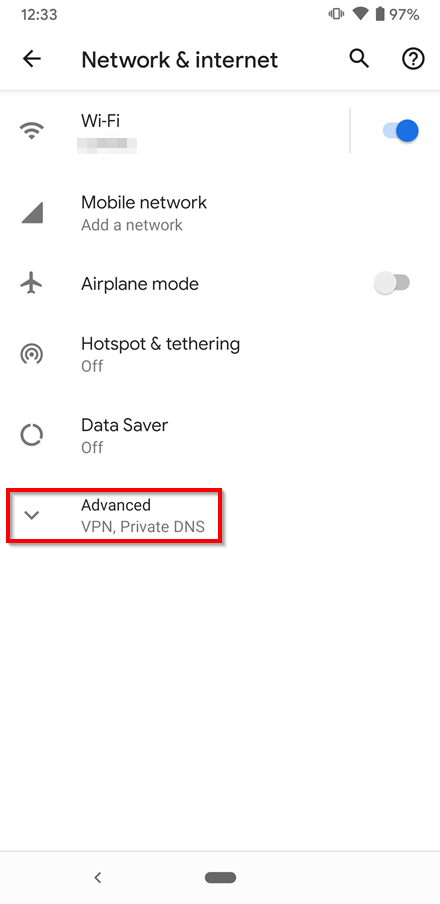 and choose "VPN"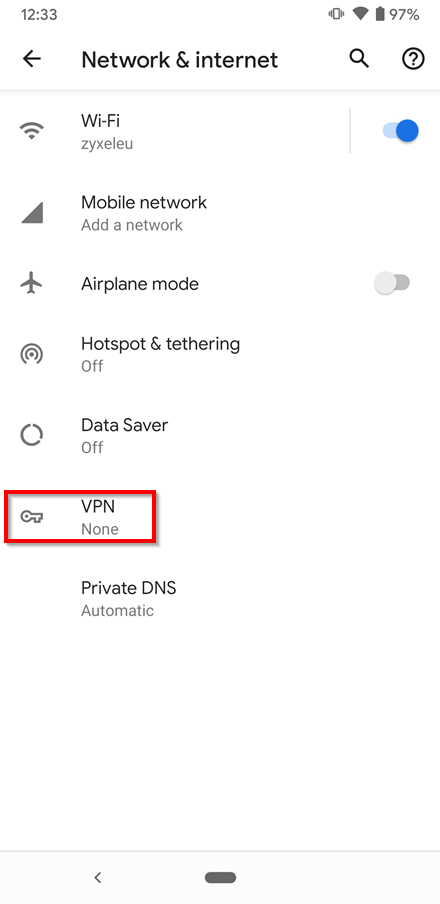 Adding the VPN Connection:
Click on the "+" Symbol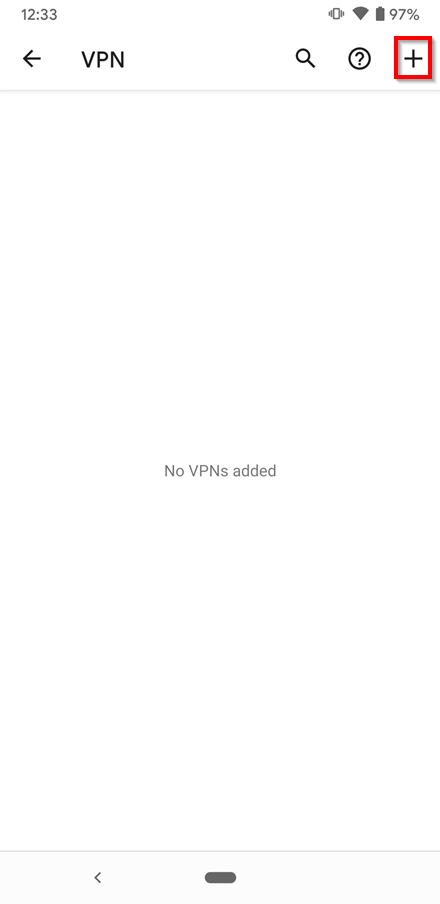 and fill in the Information from the VPN Connection that we created earlier and click on "Save".
As IPSec Identifier You can put almost! anything.
!The Identifier needs to be unique per Device!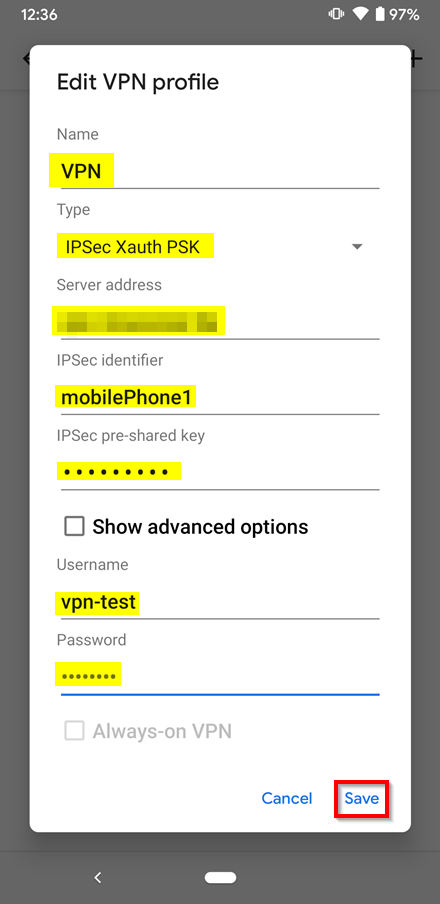 Testing the VPN Connection:
Choose the VPN and click on "Connect"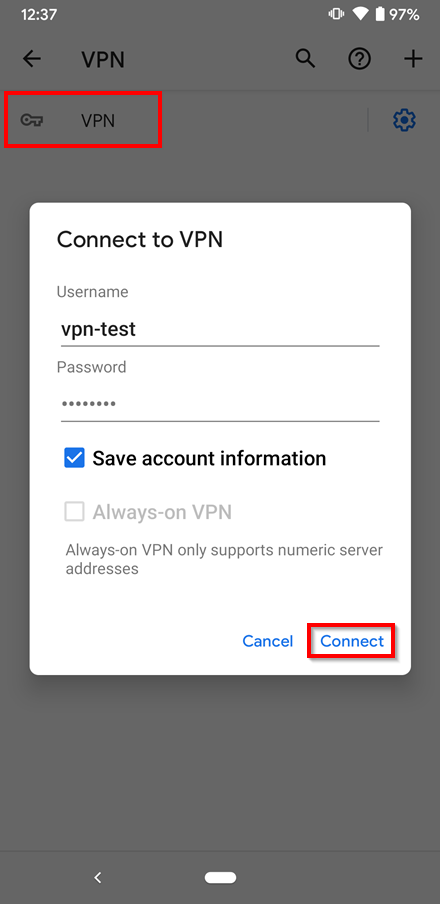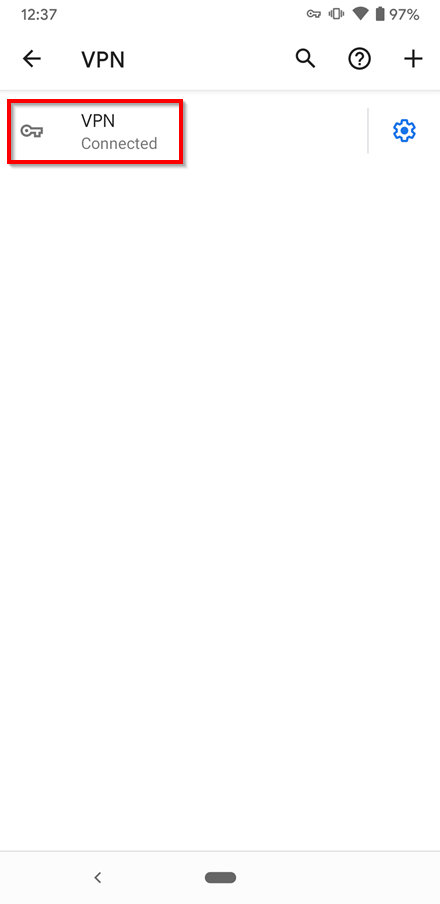 And we are done.