In this guide, we will explain how to manually set up an APN on your LTE router.
This how-to applies for most Zyxel LTE devices. In this example, we use a Zyxel LTE3301-PLUS to setup a Vodafone SIM.
​Please change the APN settings at Broadband Cellular WAN.
These are the settings you have to enter
APN: wap.vodafone.co.uk
Username: wap
Password: wap (presumption)
Authentication Type: PAP
PDP Type: IPv4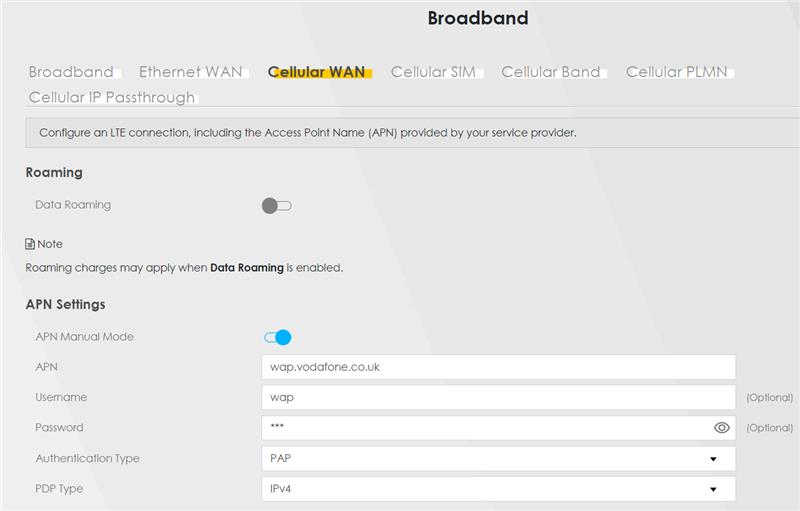 This is an example. It should be applicable to most Zyxel LTE routers.