From time to time we receive requests from customers asking which devices they should consider for their new project.
In Zyxels portfolio there is a broad range of devices to choose from in the categories of Security, Switches or Access Points and choosing the right device can be quite overwhelming.
When you already know the criteria which your new device should fulfill, be it Nebula Cloud capability, port speed, amount of ethernet ports or WiFi coverage range, we would like to introduce you to the Zyxel Product Selector!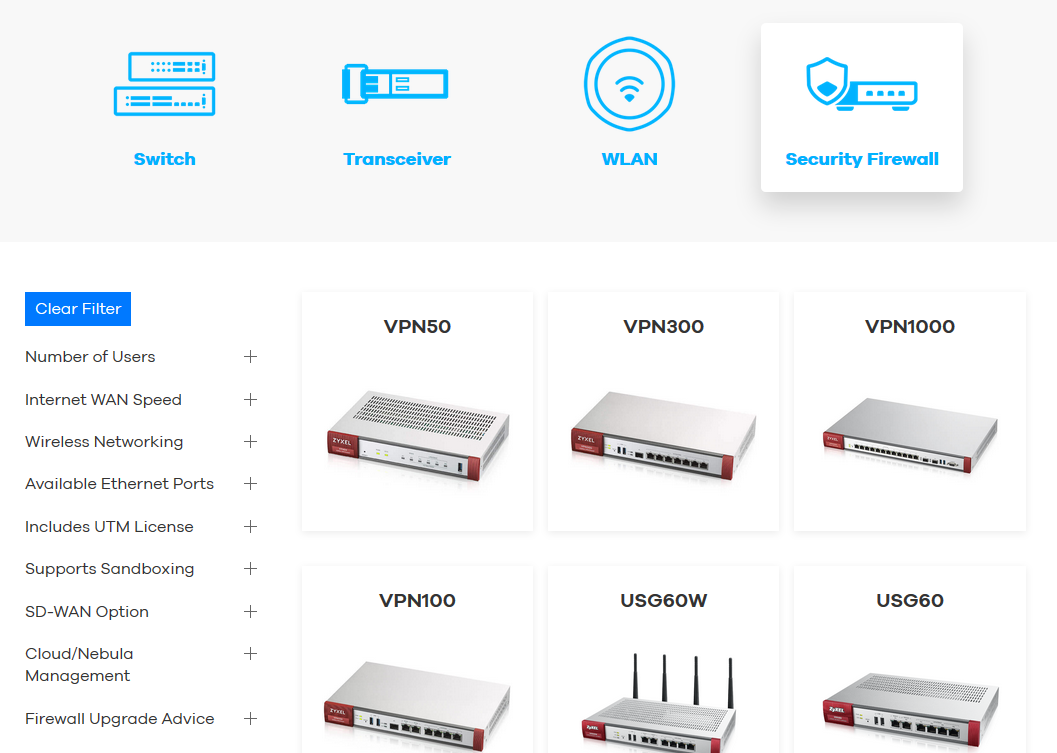 Step-by-step Guide
Let´s assume you need a switch with 24 x 10GB SFP+ ports:
Visit the Zyxel Product Selector
Choose the category "Switch"

On the right hand side use the according filter option and the fitting devices are being presented to you

So as you see it is pretty straightforward!
Another hint:
Depending on the result of your filters you might have a smaller or broader range of matching devices to choose from.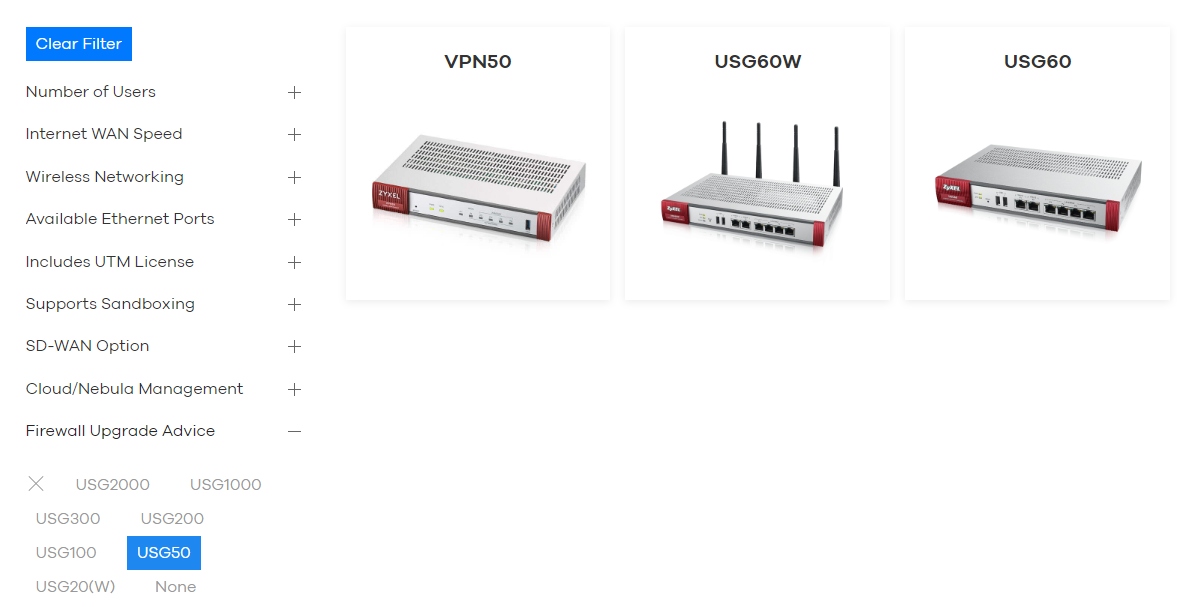 In that case you can download the datasheets for the most interesting devices and compare the technical details side-by-side. In order to do so click on the device and you are being forwarded to the product page.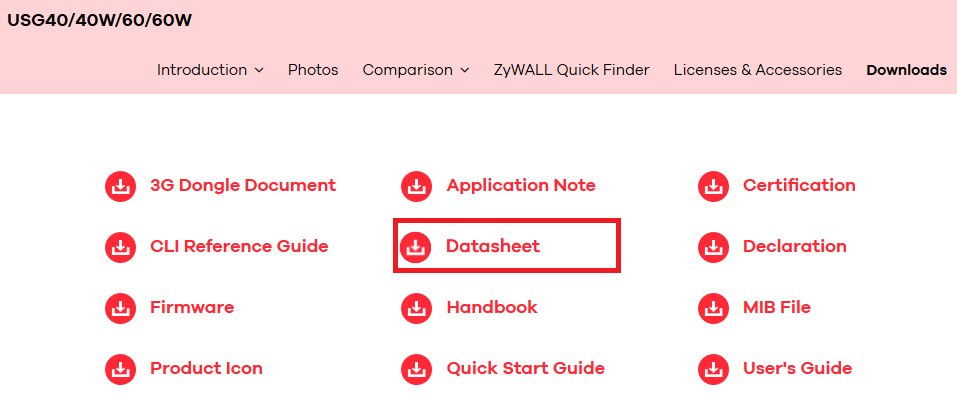 Comparing the datasheets for technical details:

And if you are looking for licenses we do also have you supplied:
Using this guide you can find the correct licenses for your device: Zyxel License Finder
An alternative could also be the myZyxel Market Place, which is linked to your myZyxel account so that it can offer you the correct licenses for your registered devices!