This article gives a suggestion about how you can easily work remotely from home or anywhere in the world, with Zyxel products!
Use Cases:
Home-Office
Need to access devices in the company from Home
Flexible work outside and access your work stuff
Best Products from Zyxel:
Zyxel USG20-VPN
This device can help you to connect two companies together!
https://www.zyxel.com/products_services/Business-Firewall-USG20-VPN-USG20W-VPN/
This product can be installed at your home, as a part of your network.
Example: "Site 2 Site" Connection:


Topology: CPE / Modem <LAN> <WAN> USG20-VPN <LAN> PC
The company need to have the same product installed to make a "Site2Site VPN" more information in this article: Site-to-Site VPN - but the USG is behind a Fritzbox
Example: "Client 2 Site" Connection: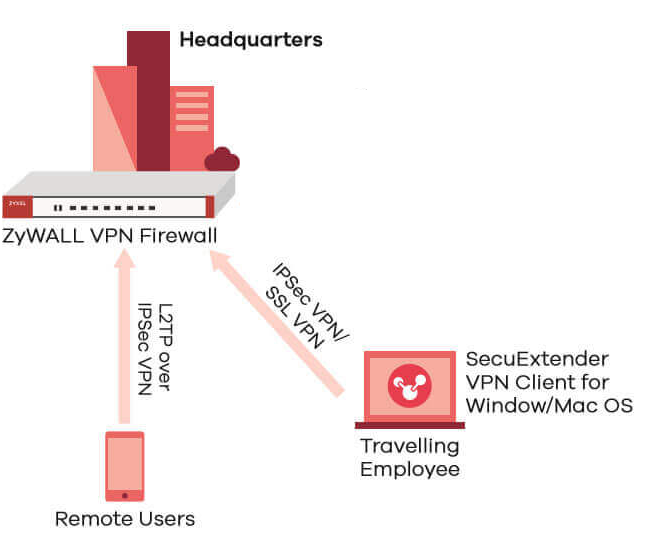 If your company already has a VPN Router in place, you can use our Zyxel IPSEC Client to connect to the company.
Free 30 Days trial: Download Client
You can also use L2TP or SSL VPN:
For MAC OS X users, we recommend SSL VPN.
How to configure L2TP behind NAT
All of these technologies can help you to access your work stuff from outside the company, being anywhere in the world.
Where to get your stuff?
For Consumer/Home/End-users, you can find our products in different Online stores & please explore: Where to buy?

For registered Partners, we invite you to call in our local Sales team to give you an appropriate project deal. Exclusive for Partners: Get a Project with Zyxel