Zyxel ConfigService DSLAM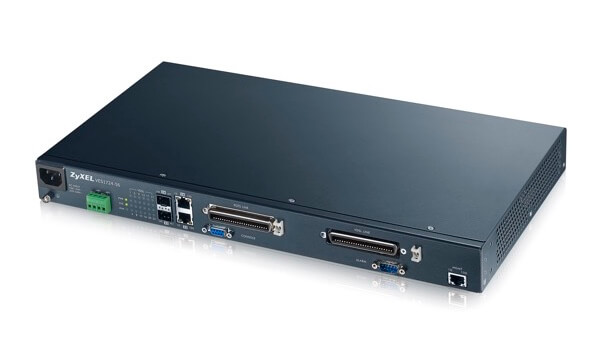 Setup of one Zyxel-DSLAM for "Hospitality" with one xDSL profile and Port-configuration including basic configuration and connection to xDSL CPE device

Details:
The DSLAM configuration includes:
Configuration of one static VLAN (Access or Trunk) 802.1q
NTP Time-Server-Setup
xDSL profile for ADSL or VDSL
Bandwidth-Management via sync-profile
Upload and Download Parameter Setup
Supported Devices
- All Zyxel DSLAM-devices in Hotspot-environments
What is the process to get this configuration service?
Go to our Webshop and buy the product! Available! Order Now!

Request an appointment slot from here:

Get in touch with us!
Terms & Conditions
Configuration voucher codes are valid for a period of 6 month from the date of purchase onward (expires after 6 months of non-usage)

We offer our Configuration Support Services in the following languages:

English, German, French, Dutch, Polish, Italian, Swedish, Finnish, Czech, Spanish, Turkish, Russian

If an appointment has been agreed on, and we cannot reach you within 30 minutes after the anticipated appointment, then a reschedule has to be aligned with our staff - please note, that this might in turn mean, that desired deadlines from your part might not be able to be fulfilled due to other occupations of technical staff.

In case unexpected issues with the configuration or minor changes are needed, you may contact us up to 6 months after the configuration appointment has been taken and the desired configuration processed in order to rerun a minor configuration session. Please note, that this needs individual evaluation for each single incident. We reserve the right, based on the efforts to be taken to accommodate your request, to either accept or deny your inquiry and channel it to respective workflows (e.g. normal suppport case, escalation to R&D etc.)