How to Setup Link Aggregation on Switch (Static - ports are static members of a trunk group)
NOTE: First configure, then connect!
1. Check before you start
Check the following:
Check Port Status, here Example Port 7/8:

Check that Loop guard is not active on these Ports (Advanced => Loop Guard)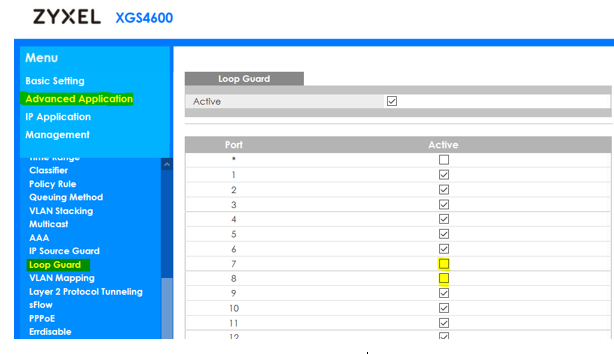 check that Port Security is disabled on needed Ports: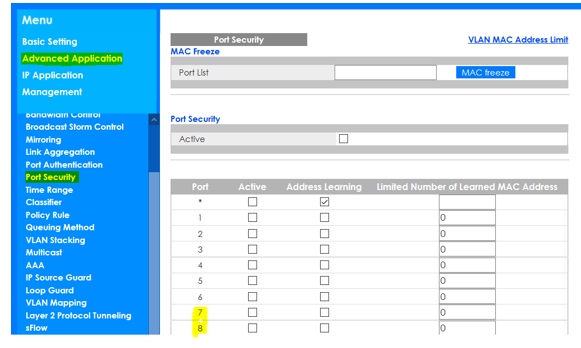 So now we can start to configure Link Aggregation.
2. Link Aggregation
So now we can start to configure Link Aggregation, please go to Adv.-App.=> Link Aggregation: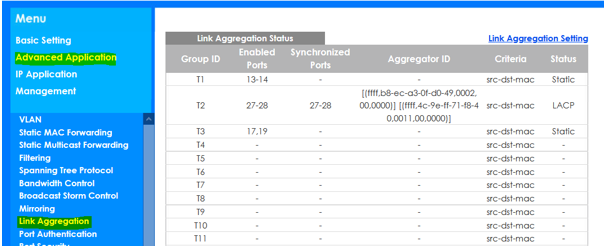 Select: Link Aggregation Setting:
Choose Trunk Group, here T4 because of T1. T3 is already in use. Normally if it is the first Trunk choose here T1.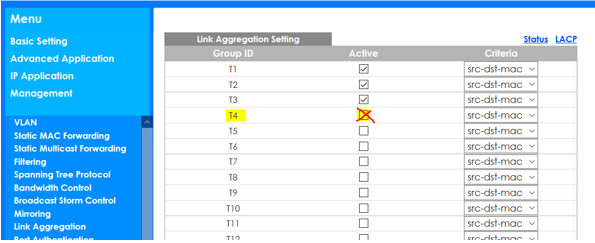 Info: src-dst-mac to distribute traffic based on a combination of the packet's source and destination MAC addresses.
Select Ports which should be used by (here) T4: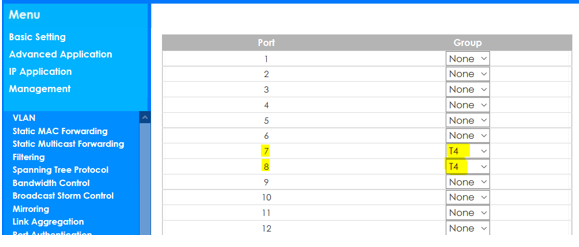 Go down and apply Settings:

Now Port 7/8 is bound together to a Link Aggregation.
Don't forget to save the configuration:

3. Verify
You can double-check, go back to Status: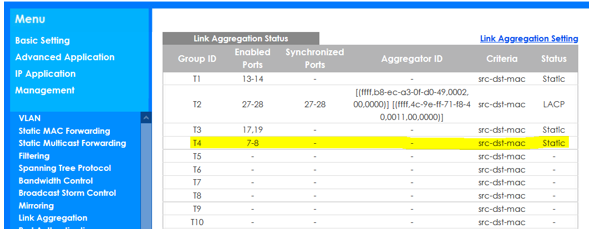 And you can see Trunk is assign to Port 7&8 and ready to use.