To allow the GS1350 series to be manageable on Nebula, you must enable NCC discovery in the local web GUI then click Apply and quickly SAVE and register the device into Nebula. If the switch is under V4.60 firmware, after successful registration and connection, it will automatically firmware upgrade to the latest version and synchronize with Nebula settings.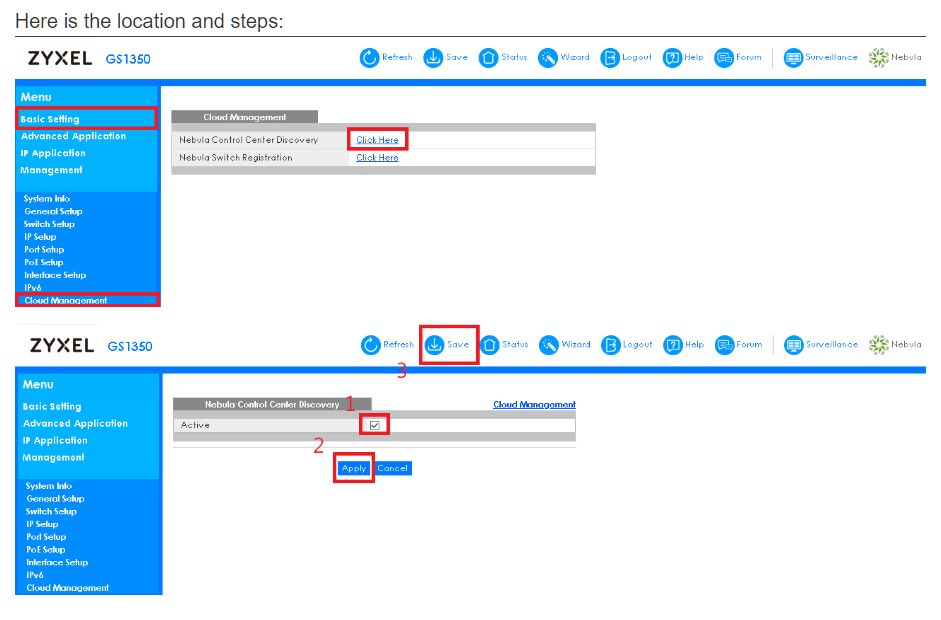 Note: To avoid any trouble with Nebula Control center and connectivity see below:

Always be sure, DNS server settings in the Switch are correct. (like 8.8.8.8)
Also, check the Time settings, and if necessary adjust to the correct local time.