When using AD authentication in general it takes more than 12 seconds for the client to authenticate. This article provides a short hint on how to speed up this procedure with a single configuration step.
Navigate to CONFIGURATION > System > DNS > Domain Zone Forwarder.
Add a DNS domain zone forwarder to speed up the AD authentication.
In this example, the domain zone is usg.com and the IP address of the AD server is 192.168.1.34.
If the server is located on the Internet, just enter the public IP address of the AD server.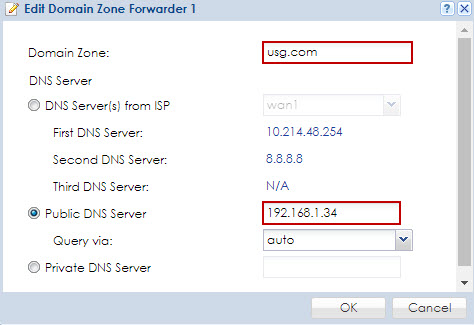 The time the user takes for passing AD authentication before adding the Domain Zone Forwarder entry added is around 10-12 seconds. With the adjusted setup it takes 2-3 seconds.