A lot of Service Providers are talking more and more about GPON/XPON or more common FTTx Solutions.
Topics in this Article:
What is GPON/XPON?
In this article, we will take a closer Look at what GPON/XPON actually is and what it's benefits are.
What kind of differences are there between GPON and XPON?
The main difference between GPON and XPON is the Bandwidth.
GPON Supports Datarates up to 2.4 Gbps (per PON Port) as compared to 10 Gbps (per PON Port) for XPON.
This is an increase of ~416% in Bandwidth Capability, which is a huge difference in modern times since the Bandwidth demands for most Applications are on a steady rise.
Let's take this Calculation even further:
In theory, it is possible to connect up to 128 ONT's per PON Port.
This results in a total Bandwidth per ONT of:
19.20 Mbps per GPON ONT
81.40 Mbps per XPON ONT
This leads to an increase of ~424% in Bandwidth per ONT for XPON over GPON.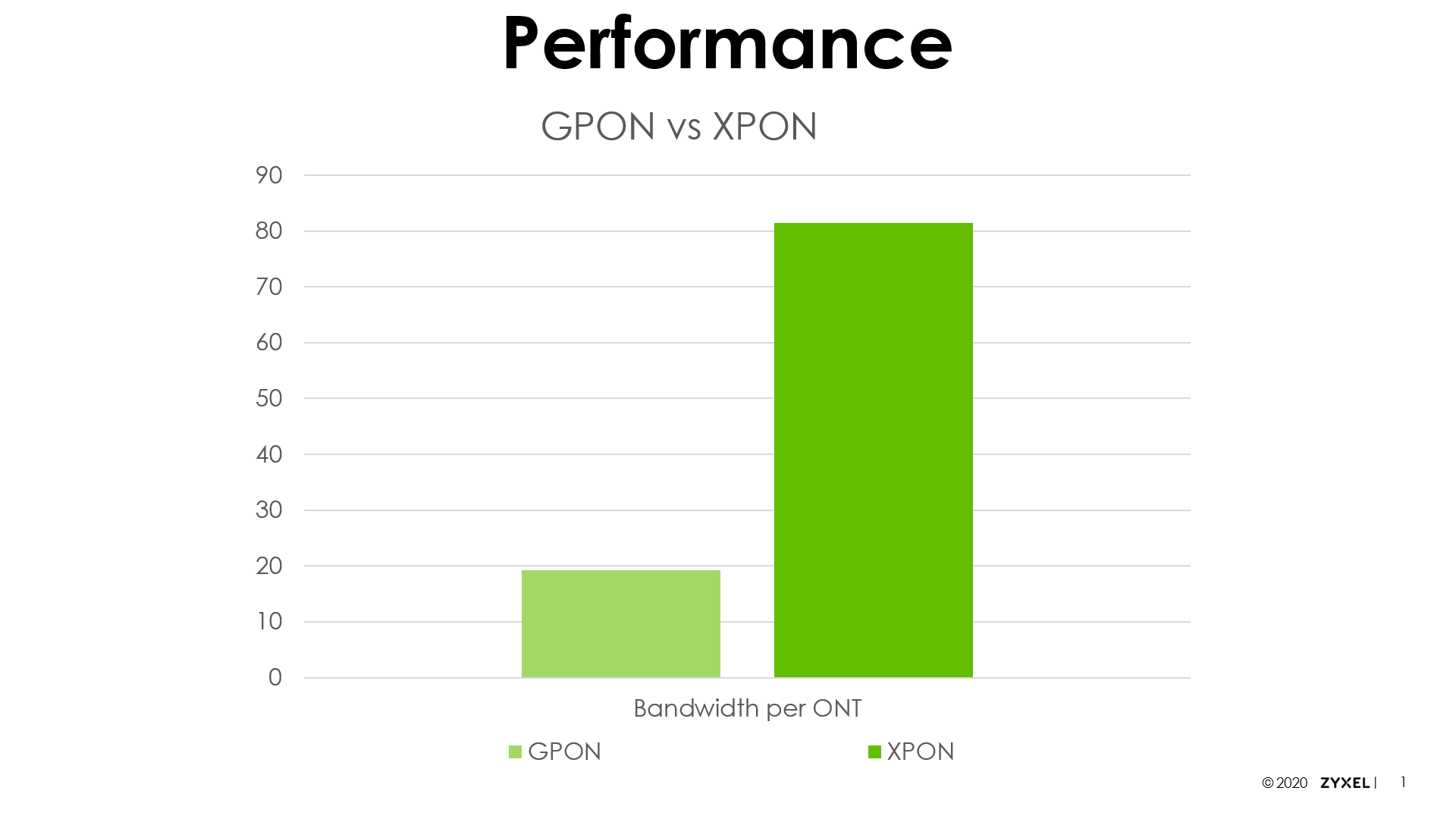 Which kind of hardware do I need?
A basic GPON/XPON Setup consists of the following hardware:
An OLT (You can think of it as a Switch with some major additional capability)
An Array of Splitters and Attenuators (distributed via Third Party Manufacturers)
ONT's (Your End Device similar to a CPE on a DSLAM)
This usually results in something like this: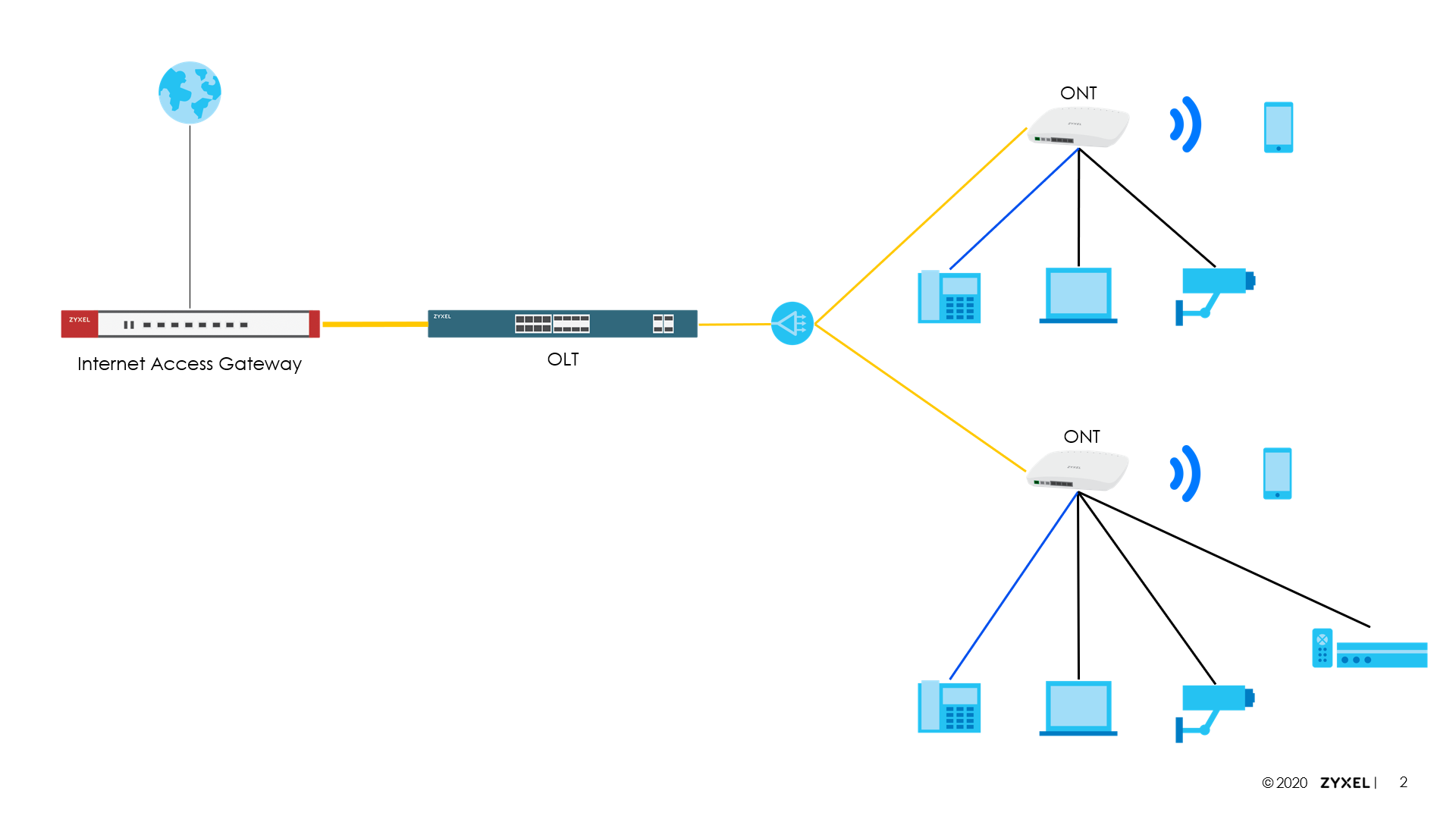 Where can I use this?
Let me ask You something in return:
Where does Your Imagination End?
"Imagination creates reality." - Richard Wagner
I personally have seen GPON/XPON Installations from:
Carriers (FTTH / FTTB / FTTx in general)
In House Installations (Offices / Hotels -> You name it!)
In the end, there are 3 Questions:
Budget
Deployment Costs (Brings down the CAPEX massively)
Management (Centralised via our EMS)
Success Stories:
Here are just a few Success Stories:
If You want to check out our Live GPON environment, we are more than happy to provide You with remote access to our System.
Seeing = Believing!
Disclaimer:
If You would like to Access our Setup, please contact our Sales / Support Team!