Creating a Diagnostic File:
If it comes to debugging strange behaviour of a Switch with our support, nothing is better than a Tech-Support file. We use these files to see what happen on our Device and so we can figure out what goes wrong and why.
To create a Tech-Support-File just log on your Switch and go to Management => Maintenance > and click on "Tech-Support":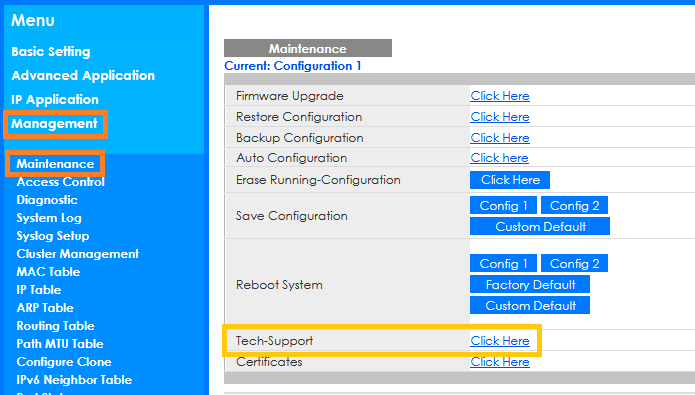 Now, please Download full Tech-Support File.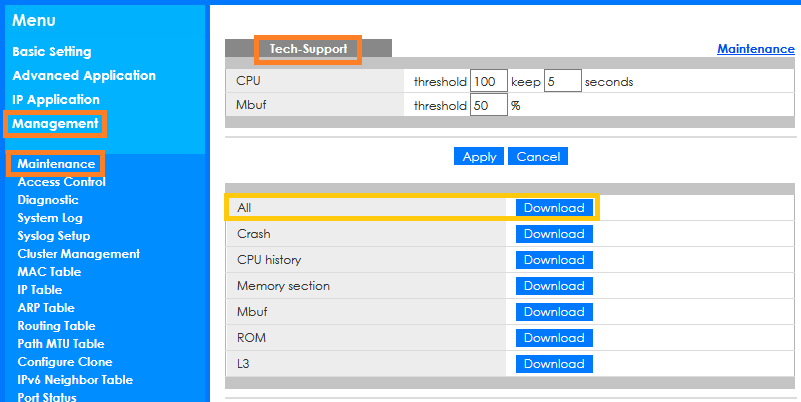 This can take up to 5 minutes. Depending on your configuration.
Once this file is complete, please provide this file to us.