SCENARIO
At the deployment stage, the user needs to let the Nebula Switch connect to the Internet/Nebula CC first before applying other advanced features on the Nebula Switch.
Since Switch uses DHCP IP by default, if you have a DHCP server, Switch should get a DHCP IP after booting up and connects to the Internet via the gateway in the network.
Therefore, this article will focus on how to configure static IP on the Nebula Switch if there is no DHCP server in the network.
SETUP/STEP BY STEP PROCEDURE:
1. Connect your PC to the Switch.
2. Run ZON utility on the PC to scan the device. (ZON utility download)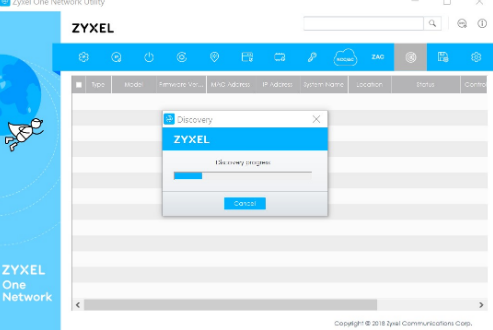 3. Select the Switch and click "IP Configuration".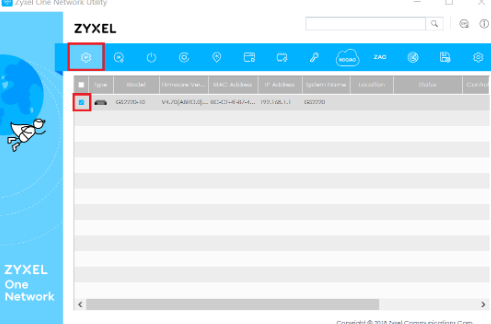 4. Configure all required settings.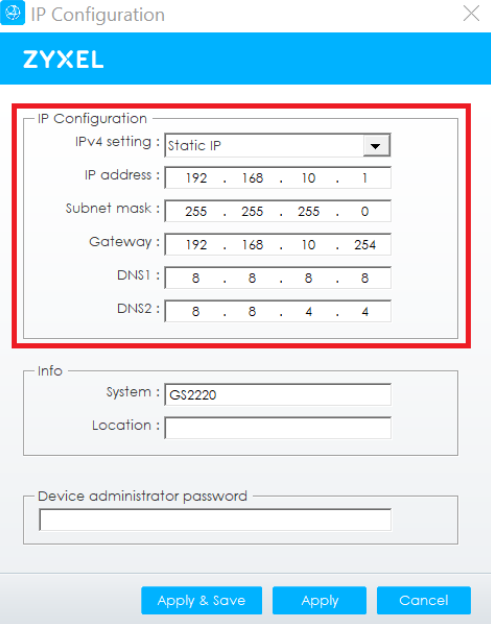 5. Key in the password and click "Apply & Save"(Switch's password is 1234 by default)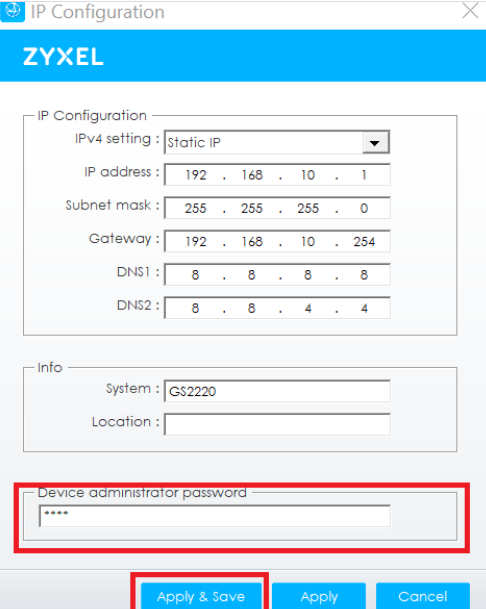 VERIFICATION:
The Switch will connect to the Nebula CC and reboot as cloud mode if it was in the standalone mode, originally.
The CLOUD LED should be steady Green when it connects to Nebula CC successfully.