In this article we will show you how to disable / enable the daily and weekly reports from the SecuReporter.
Sometimes you have a device that is not used anymore, or you have added persons to the report which won't receive it anymore and you still get the weekly and daily reports from the SecuReporter?
Here is a way how to disable the daily and weekly reports!
Open the SecuReporter web page and login with your credentials -> https://secureporter.cloudcnm.zyxel.com/
Choose the organization and device from where you get the reports:

Go to the History menu and choose Reports
History-> Report

Choose the Report Settings on the right site:

Here you will see now the daily and weekly Reports: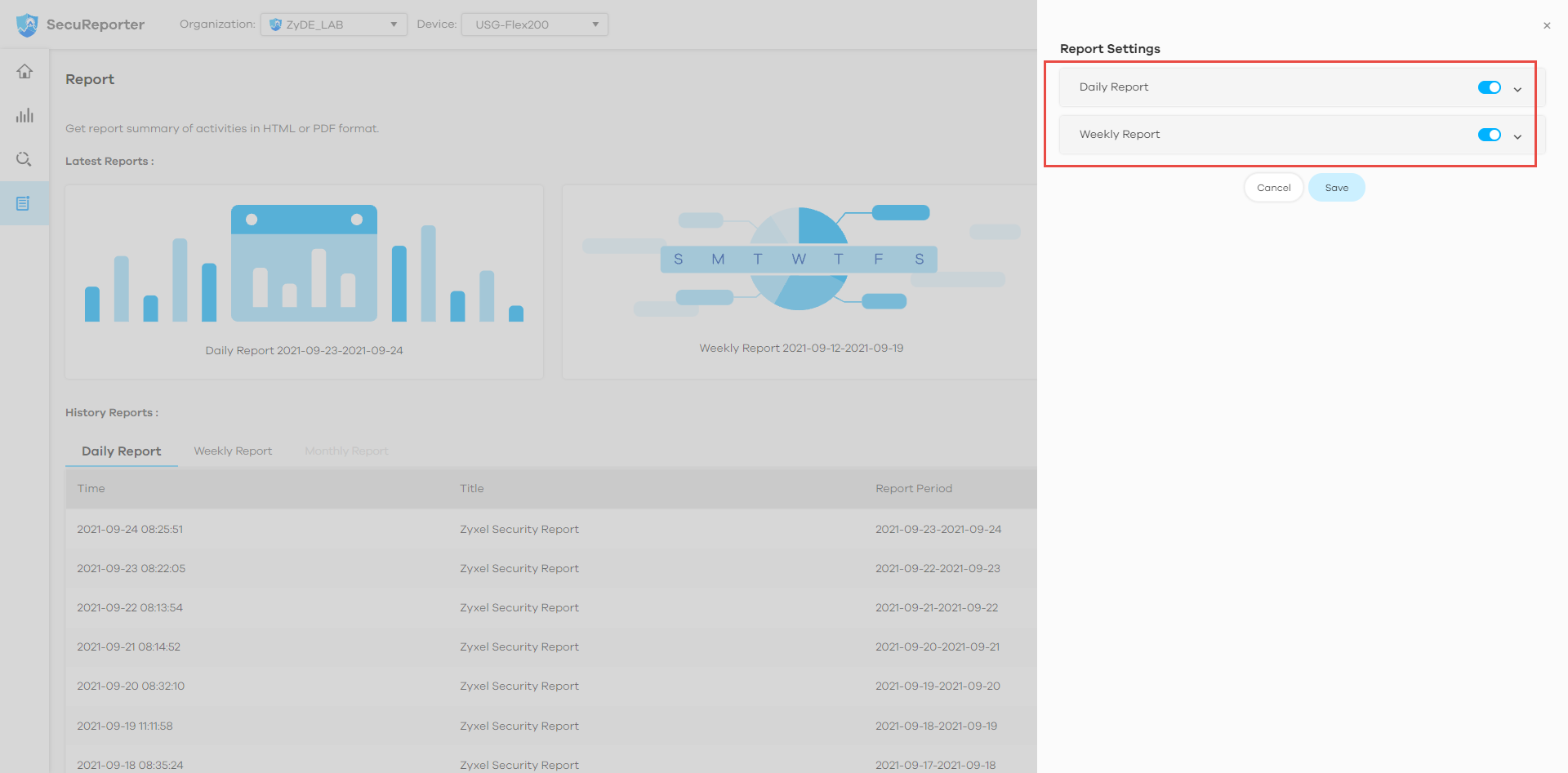 Choose the daily or weekly report to disable or edit the settings and check if there are separate email addresses added. If needed, remove them and save this section.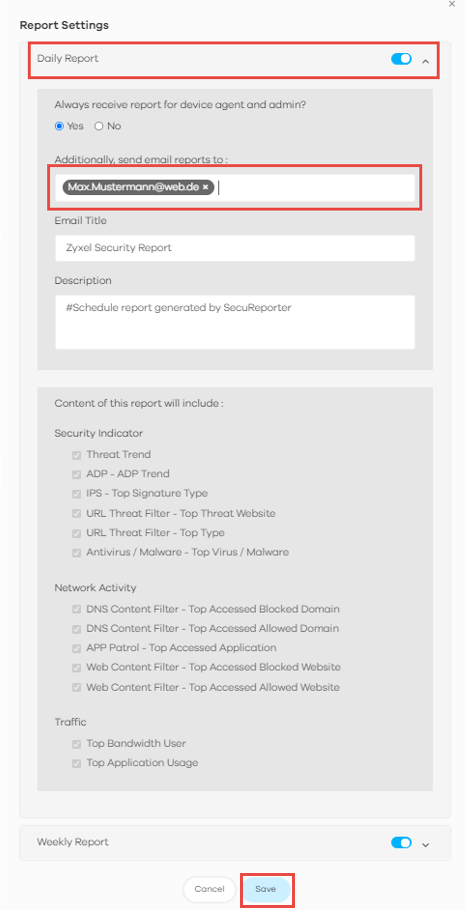 Done, now you will receive reports based on your settings.