If you have installed your Multy and stumble upon any problems with your Multy U - this article might help!
Still haven't installed your Multy and need assistance? Look here:
ftp://ftp.zyxel.com/Multy_U_(WSR30)/quick_start_guide/Multy%20U%20(WSR30)_002.pdf
Keep track of the LED lights of your device
If you have any problems with your device, the first thing is to check the LED lights of all of them: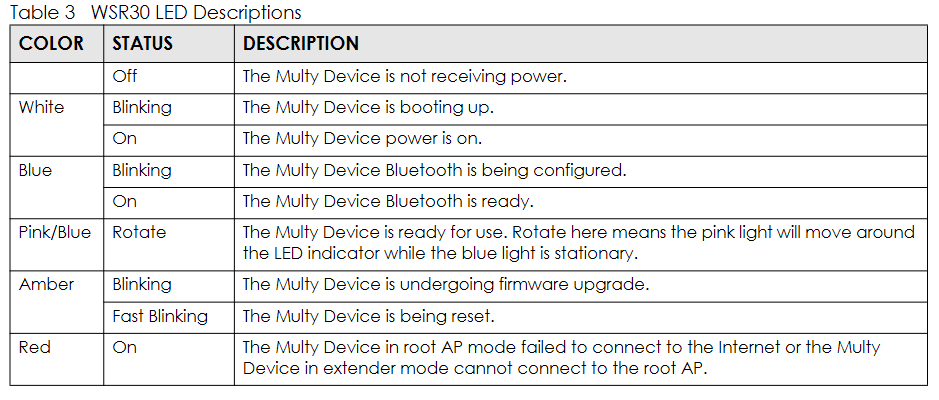 Let's say that you have Multy 1 -> Multy 2 -> Multy 3 connected in a row like this: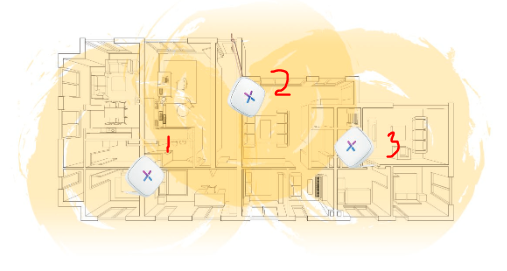 Then if Multy B (number 2) is red, the probability is that the Multy C (number 3) will also be red, or have a weak signal at least.
Firmware- & Application update
To see your firmware version as well as getting making sure you have the newest version - you can first enable it by Menu -> Settings -> Notifications -> Enable New Firmware Notifications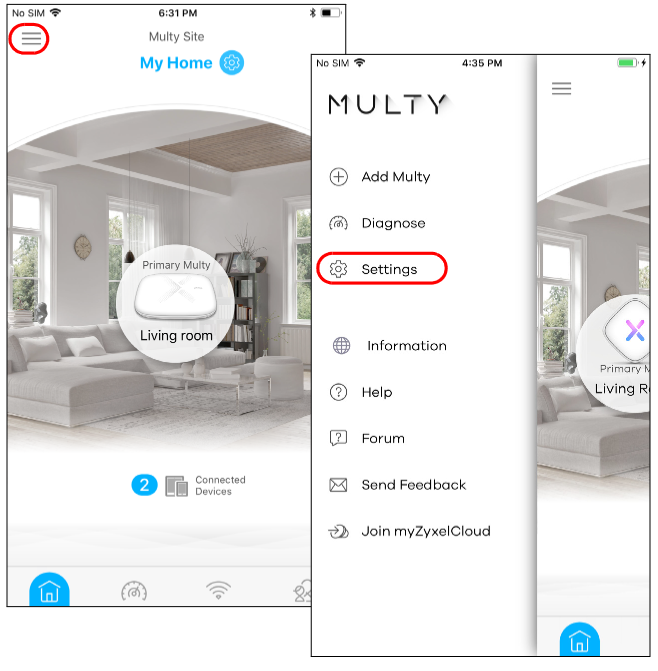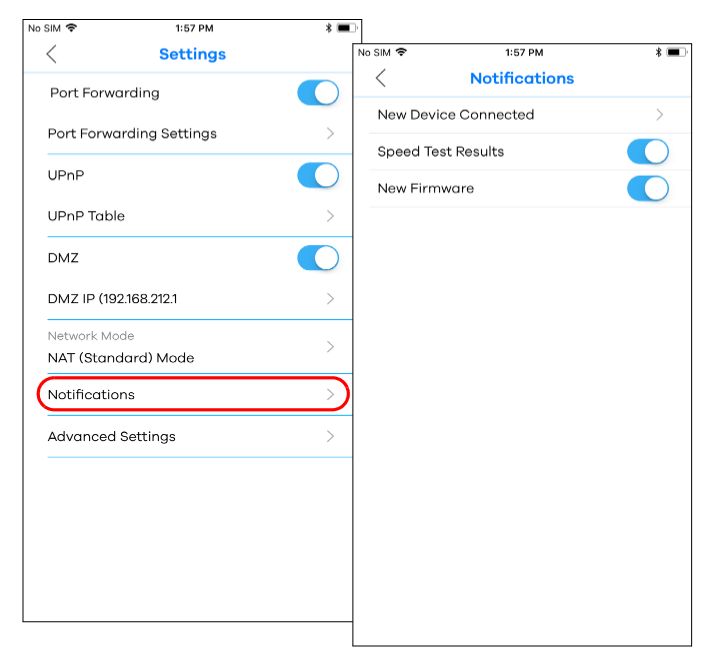 If the notification was set to "off" - check your firmware version here: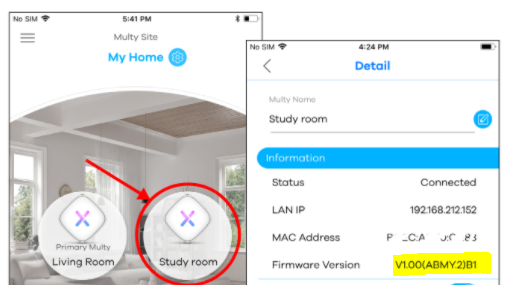 You can find the newest firmware version here:
ftp://ftp.zyxel.com/Multy_U_(WSR30)/firmware/
Also, go in to the App store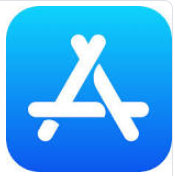 or Play store

and go search for the Multy app to make sure you have the newest application version.
Check your connection speed
If you have any problems with the connection speed, the Multy might not be placed in an optimal location. You can test your WiFi speed through Menu -> Diagnose -> Test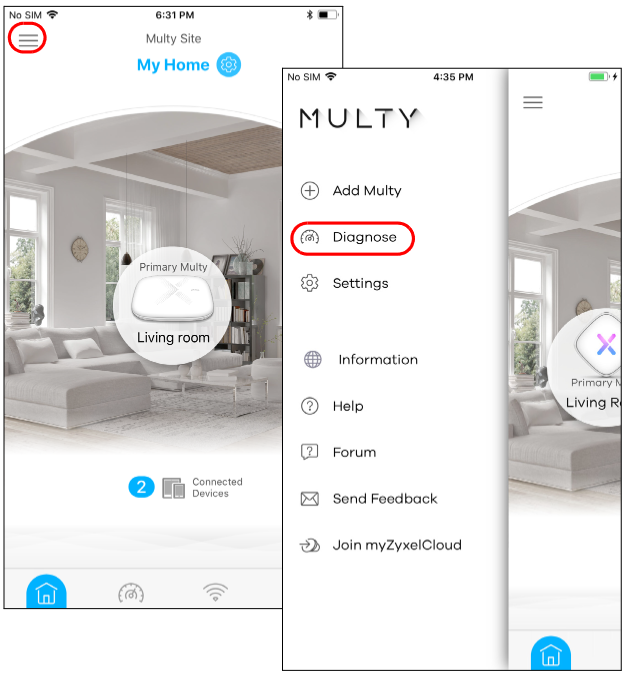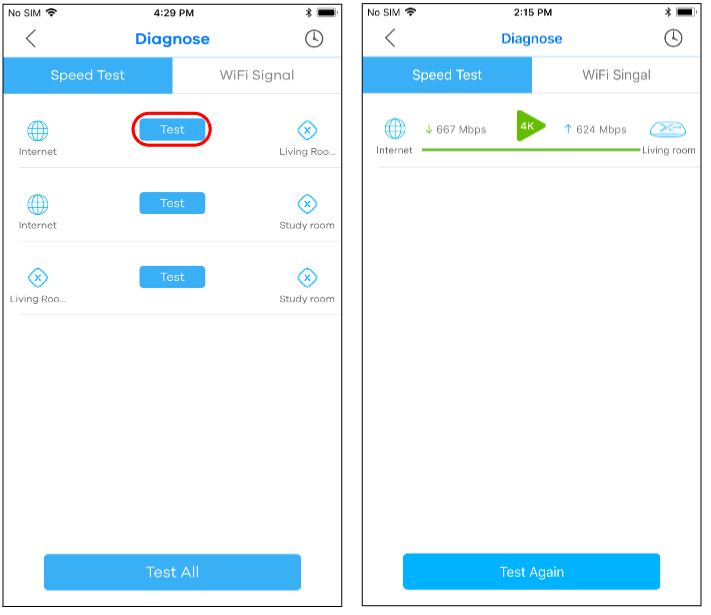 *Speed test of your internet and between devices on your Multy chain
If you have a low speed either between your Multy devices "Living room" and "Study room", in this example, or from the internet to the Multy device - then you want to adjust the placement of the devices. You want the devices to be out and seen by everyone.
Check the placement of your Multy Devices
You can also check the Multy's chain connection by the WiFi Backhaul function that test the placement of your Multy devices - if they are too close, the signals could interfere with each other, making your WiFi slow and unreliable and if they are too far away, they cannot communicate with each other properly.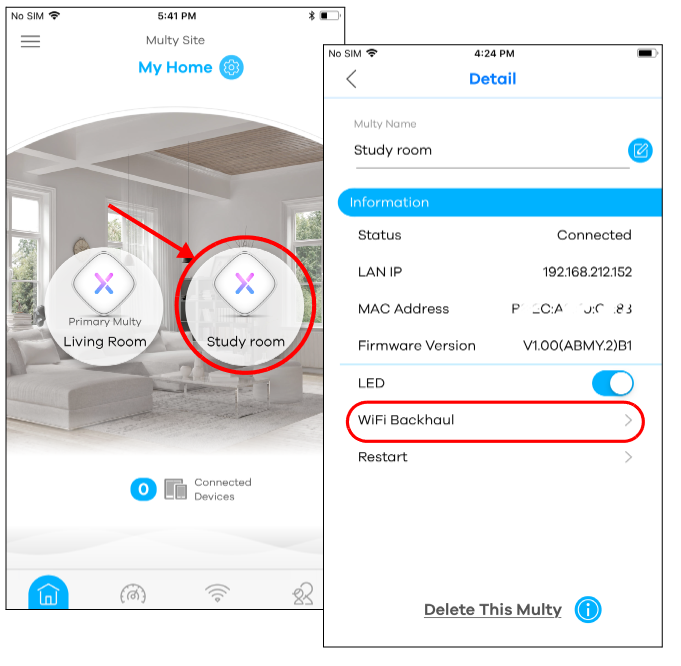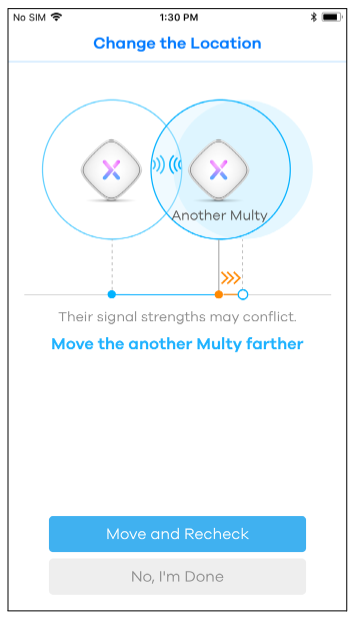 * WiFi Backhaul - the Multy devices can sense how they are placed relative to the optimal state.
Check your WiFi signal from the phone to the Multy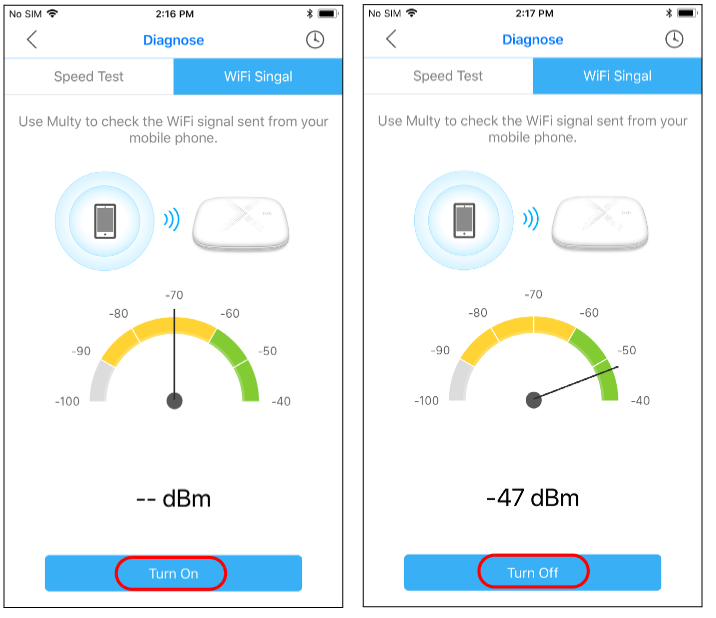 * WiFi Signal - tests your device's signal strength to the Multy device
If you still can't find your solution here, please check our user guide here:
ftp://ftp.zyxel.com/Multy_U_(WSR30)/user_guide/Multy%20U%20(WSR30)_2.2.1%20ed1.pdf