Do you have problems with your WAH7601 and need help troubleshooting?
1) Be sure the power button, WiFi, and Signal are on. The Letter button is only for SMS, so please disregard that.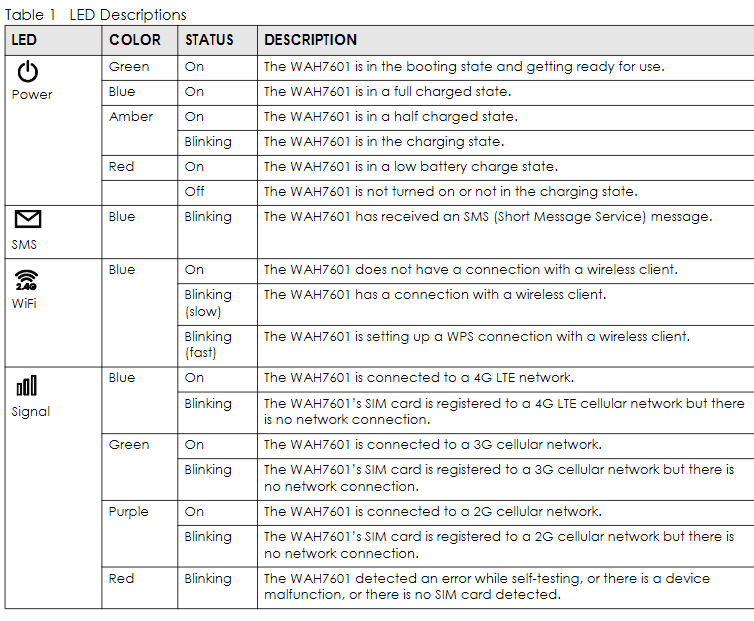 2) Power Button
If the power button is not lighting up try to:
- charge the battery by using the charger - when the power button is blue, the battery is fully charged
- To turn the device on, press the power button until the power LED lights green
- To turn the device off, press the power button and release it when the power LED is off
3) No WiFi
- If your WiFi symbol on the device doesn't light up. Beside the power button, there is a WPS button - if you hold it down for more than 5 seconds, no device can connect. Hold it for 5 seconds again to re-activate the WiFi network again.
- Make sure you have your computer connected to the right WiFi of WAH7601 by clicking on the WiFi symbol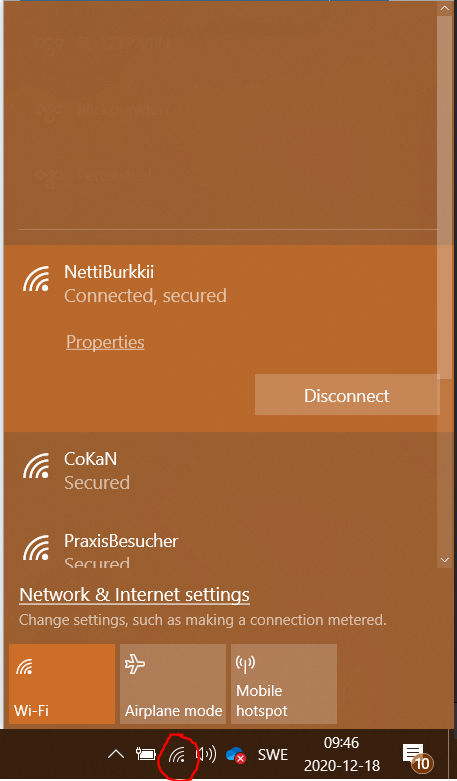 3) There is no signal / bad signal
- Check your phone to see the connection on your 4G-network - if you have a bad connection on your 4G network it might be the area where you are living
- Go to another location to test the device
- Check your operator's coverage map by searching on Google for "Coverage map 'operators name'"

If you still cannot find your answer here. Please check our user guide here:
ftp://ftp.zyxel.com/WAH7601/user_guide/WAH7601_V1.0.pdf