In some cases, it is more suitable to use Application patrol instead of Content filtering. For example, applications like Netflix or Spotify may use multiple domains. Therefore content filtering may fail to block all websites containing this application. App patrol works well in the same scenario since it inspects all traffic content (regardless of domain) and looks for application patterns.
In the Security gateway> Firewall, scroll down to find the Application patrol section and click the add button.

Enter Netflix to search bar and then click add button.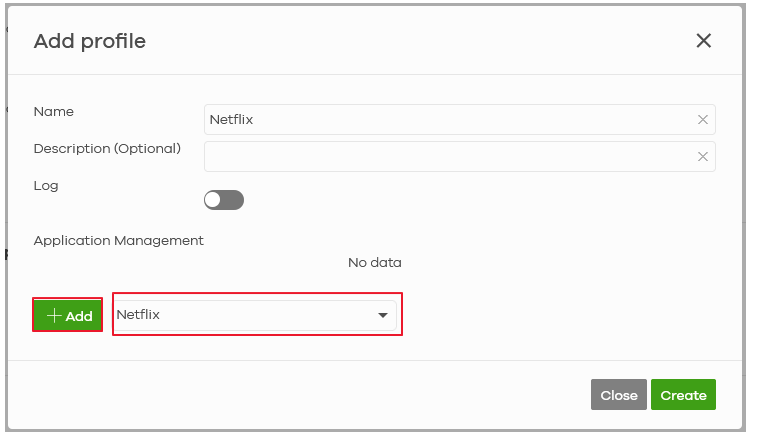 Turn on the log and then click the create button.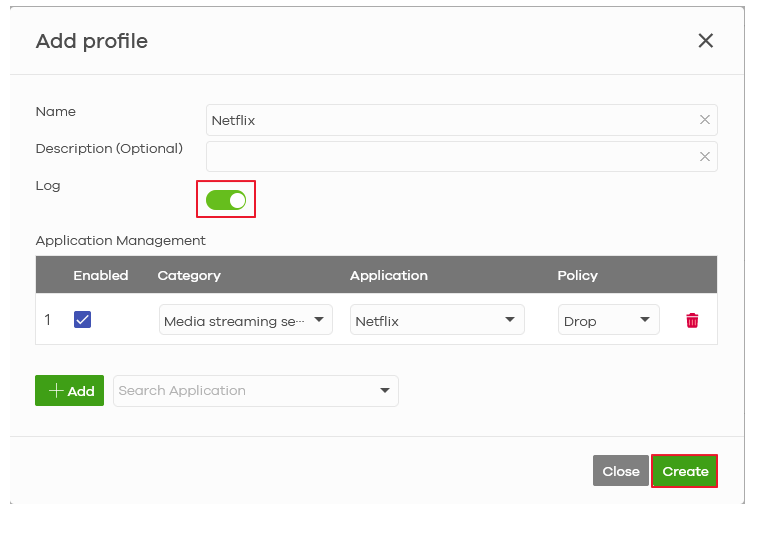 Scroll up then apply the App patrol file in the firewall policy, for the instance the source is the LAN1 subnet.

In the event log, you can find the Application patrol category and the message content is the Netflix traffic has been drop.