As a Zyxel Partner, you will have access to certain benefits, like free config service vouchers or free vouchers for our online certification program (ZCNE).
The following table gives an overview of the available benefits based on the partner level:
Benefits
Technical Training Vouchers

50% Discount on a Training Voucher

1 x Free Online ZCNE Training Voucher

2x Free Online ZCNE Training Vouchers

Configuration Services
-

1x Free ConfigService

1x Free ConfigService

OR

Virtual WiFi Site-Survey
If you already are a partner and have access to our Partner Portal, please navigate to https://partner.zyxel.eu and log in with your SSO account.
If you'd like to become a Partner, you need to go through our registration process and click on "become a partner".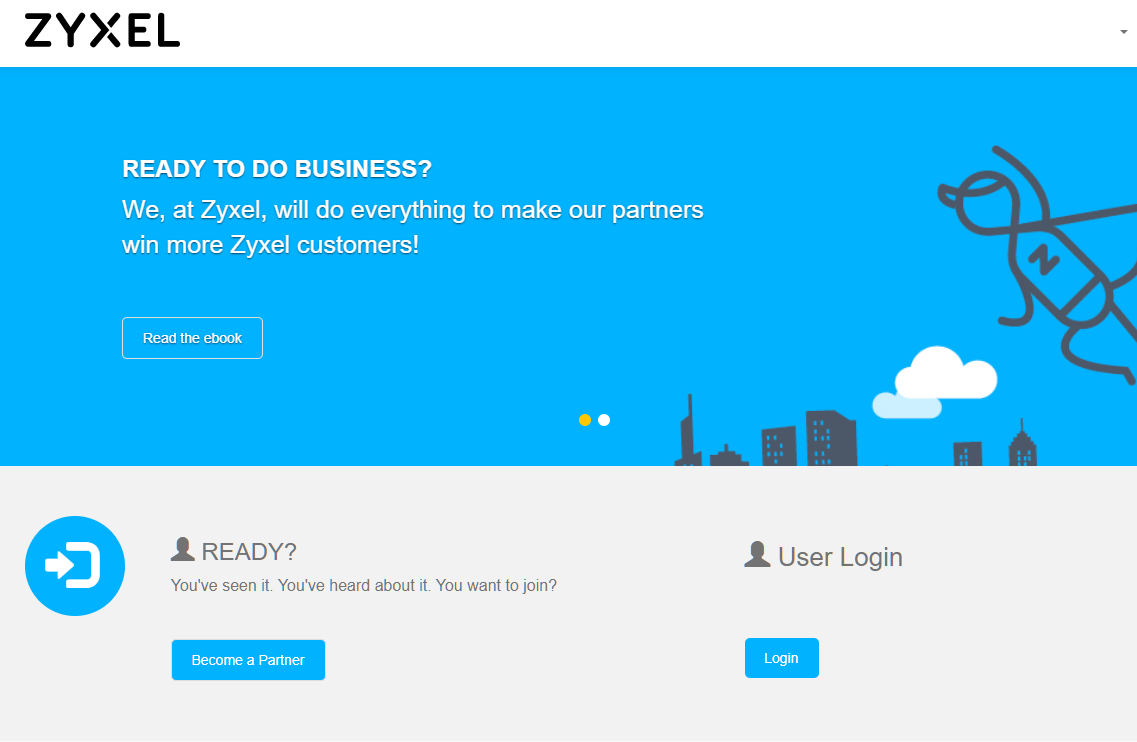 Once you are logged in, navigate to ZAP -> My Tier & Benefits.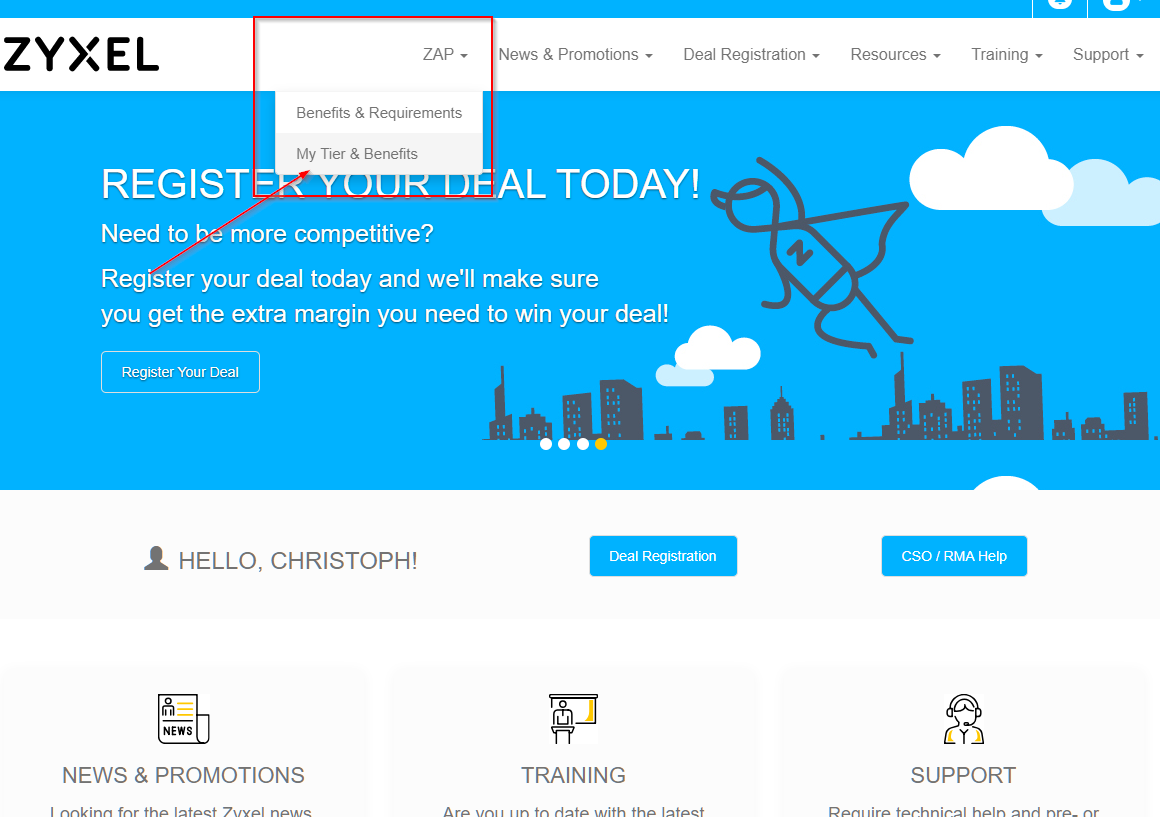 Depending on your partner level (ally, silver, gold), you will then have the possibility to claim your Configutration- or Training-Vouchers.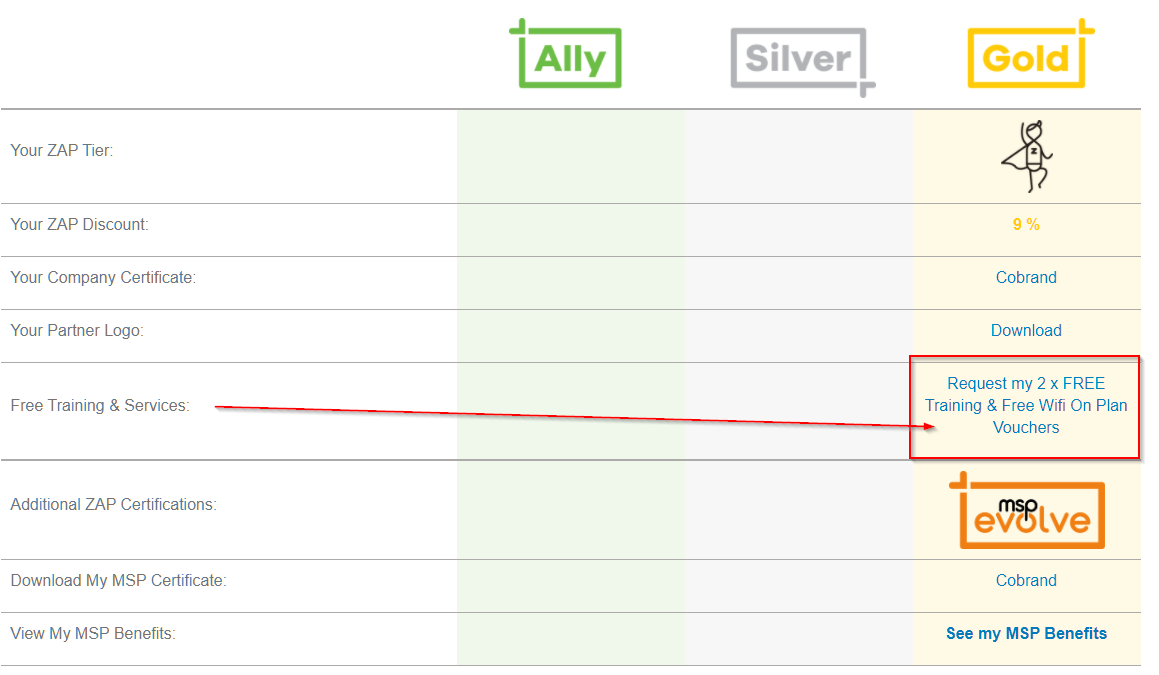 Clicking on "Request my x Free Training & Config Vouchers", will open up a new E-Mail in your mail client with a prepared text and prepared recipients.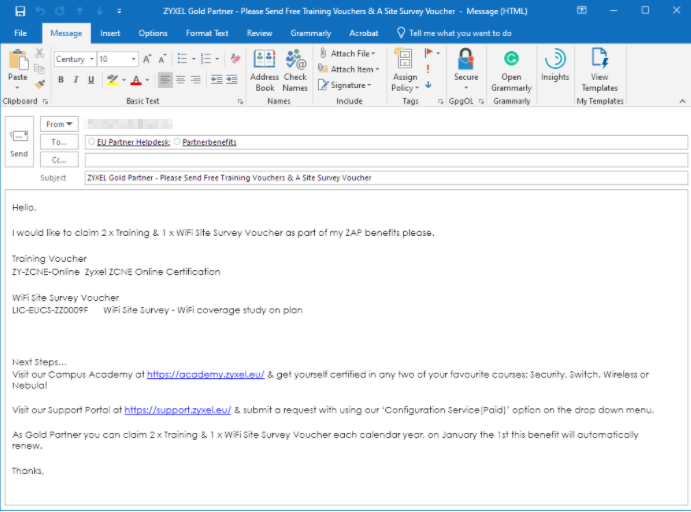 After sending the mail to us, we will get in contact with you shortly and provide you with the codes.