Application-based Bandwidth Management is a new feature in ZLD V5.00 firmware and extends the Bandwidth Management feature's usability in scenarios, where port-based Bandwidth Management is unsuitable.
Synopsis
This guide will show you new possibilities of configuration for the Bandwidth Management feature, provide you with examples of configuration, and give you a better idea of how to utilize this new feature, notably in scenarios where different applications share a common protocol and port, such as 443 for HTTPS traffic.
Table of Contents
Configuring Application-based Bandwidth Management policies
To create Application-based BWM rules, go to the following menu:
Configuration > BWM > Add
Configure criteria to meet your desired task. As a "Service type", select "Application group".
Click in the search box and find the desired application in the list.

You may add multiple applications to a single BWM rule if you want to.
An example configuration that increases the priority of Teams over default lowest priority is in the screenshot below: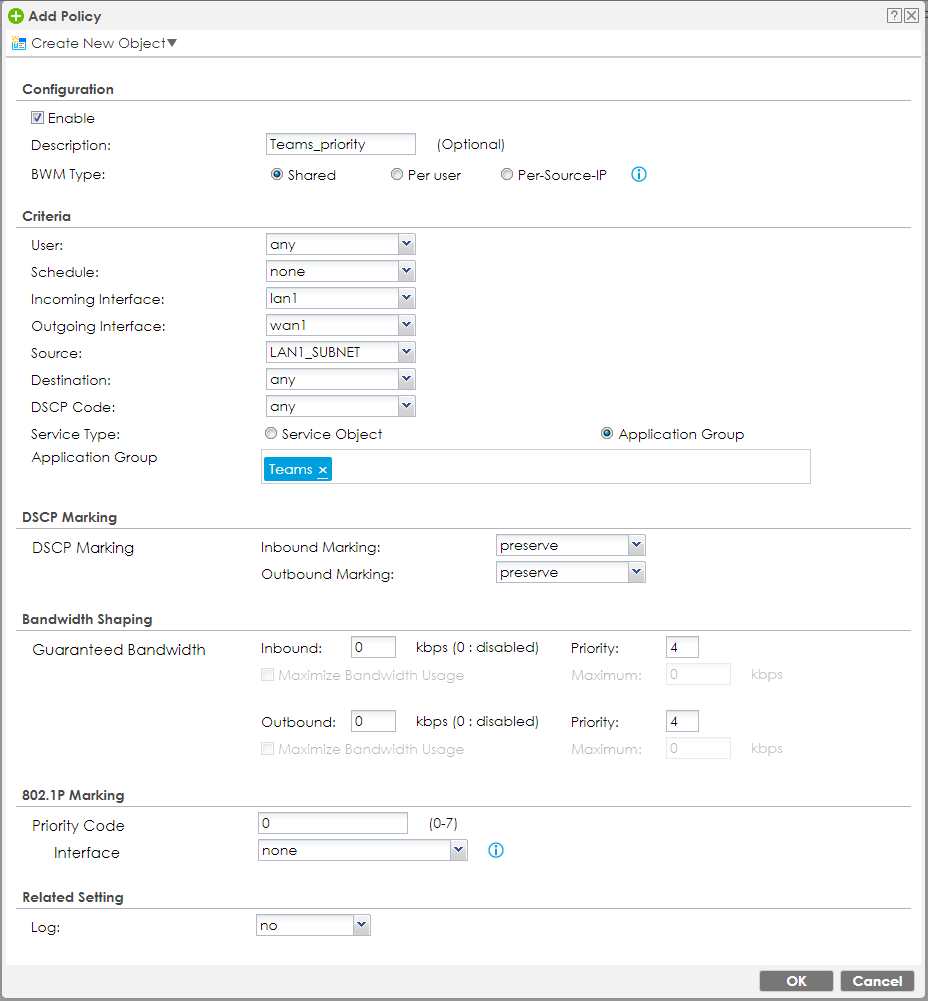 Confirm the form and don't forget to enable BWM itself: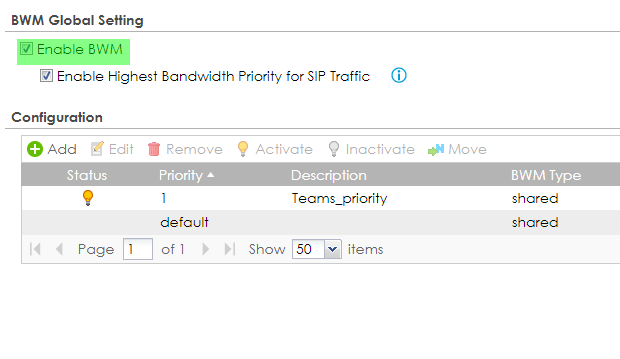 Typical use cases/scenarios
In the example above, we have successfully increased Teams application priority, so our online meetings are now undisrupted by other traffic. We also don't want our employees to hog all connectivity with streaming music. Still, we don't want to disable such services when the connectivity is unused, since such services are a prime example of service over standard HTTPS protocols, Application-based BWM rules are an ideal way to solve this problem: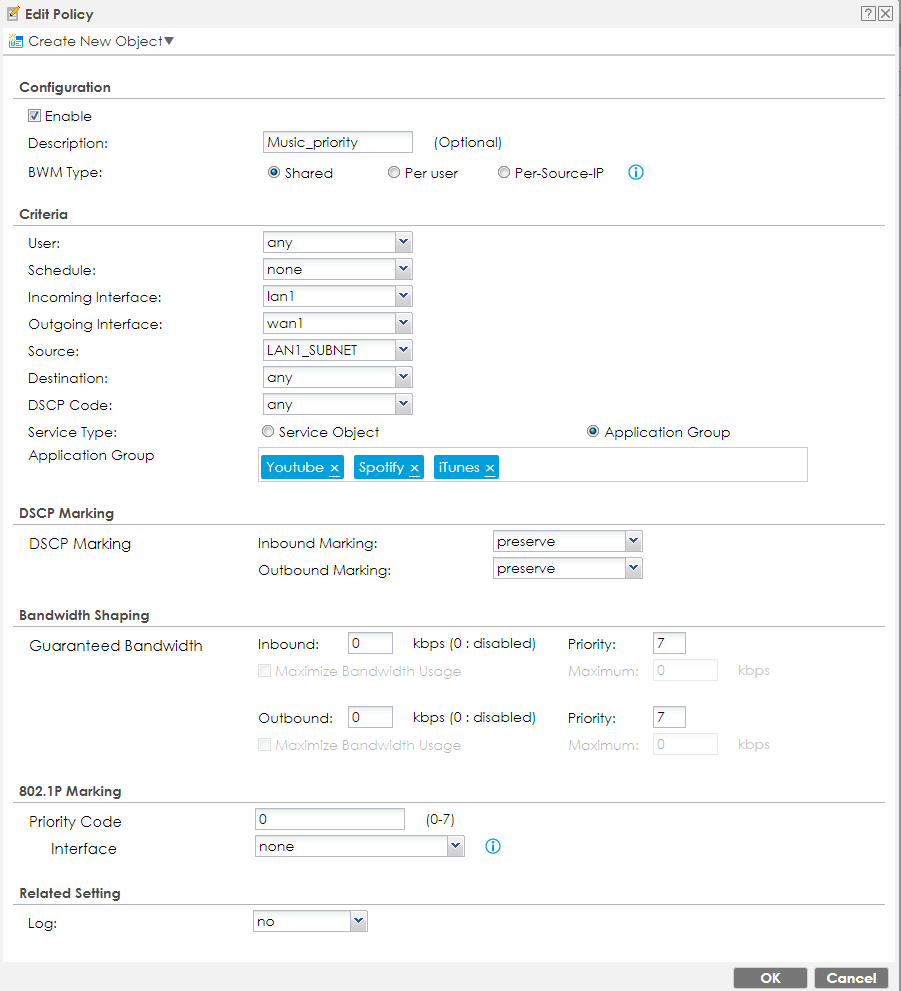 We have to remember that default rule (all traffic not specified by BWM rules) have priority 7, which is lowest possible. We may want to increase it to a higher value such as 5:

Additional way to take advantage of this new feature is to keep the standard priority of downloads from cloud file services, but lower the priority of uploads with a guarantee of two megabits in case of heavy network load from other sources: