Whenever you install a new USG Flex/ATP that is recently bought, you will encounter the Quick Activation Wizard. This wizard is not only to activate the device but also to UPDATE the device. It's always in your best interest to use the latest firmware. With the latest firmware, you can enjoy new feature enhancements, fixes and solutions to protect your network from security vulnerabilities.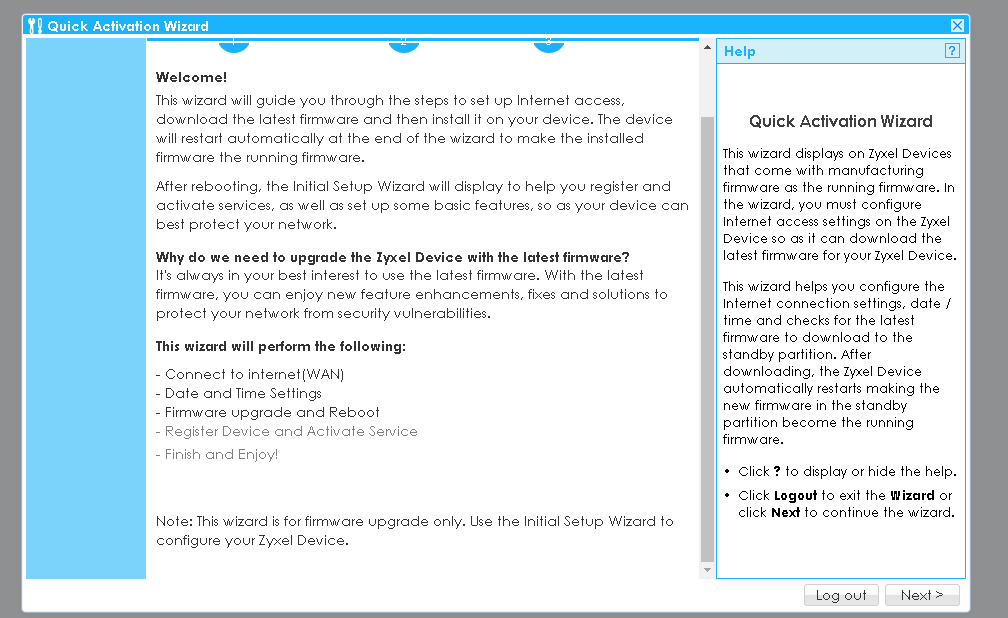 You CAN NOT skip this wizard. It would be best to have a working internet connection to download the firmware before you can continue in Scenario 2. Take a look here at this how-to! CLICK ME
Scenario 1
I have a cable connected to WAN
Please proceed by configuring the correct settings from the ISP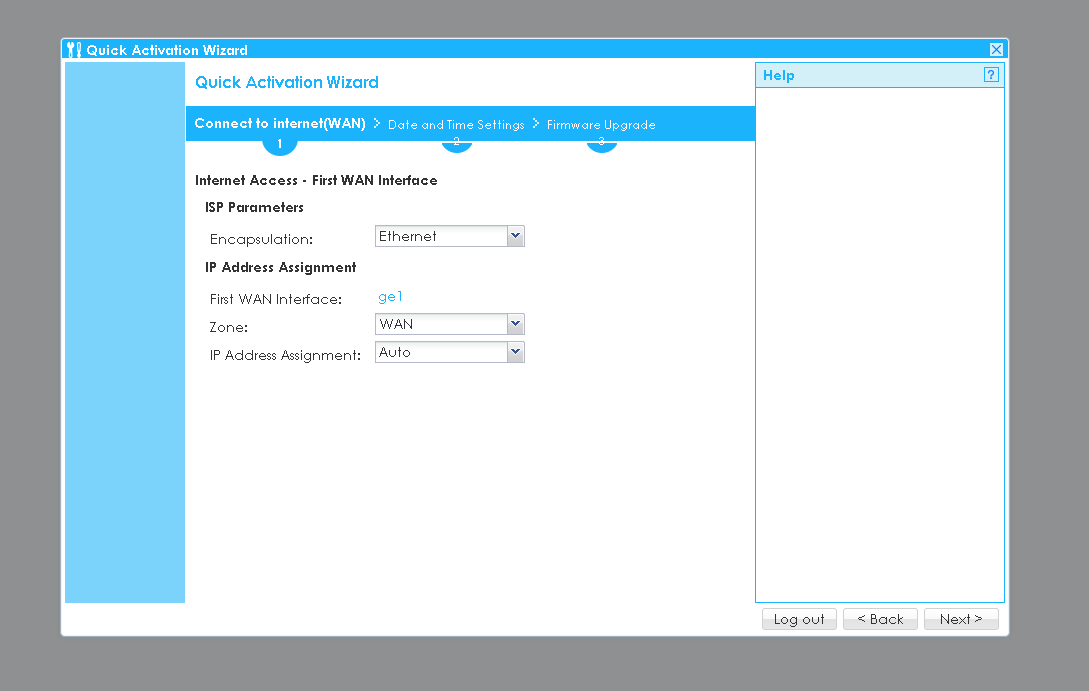 After that, you will see the screen below. Please click on Connection Test before continuing via Next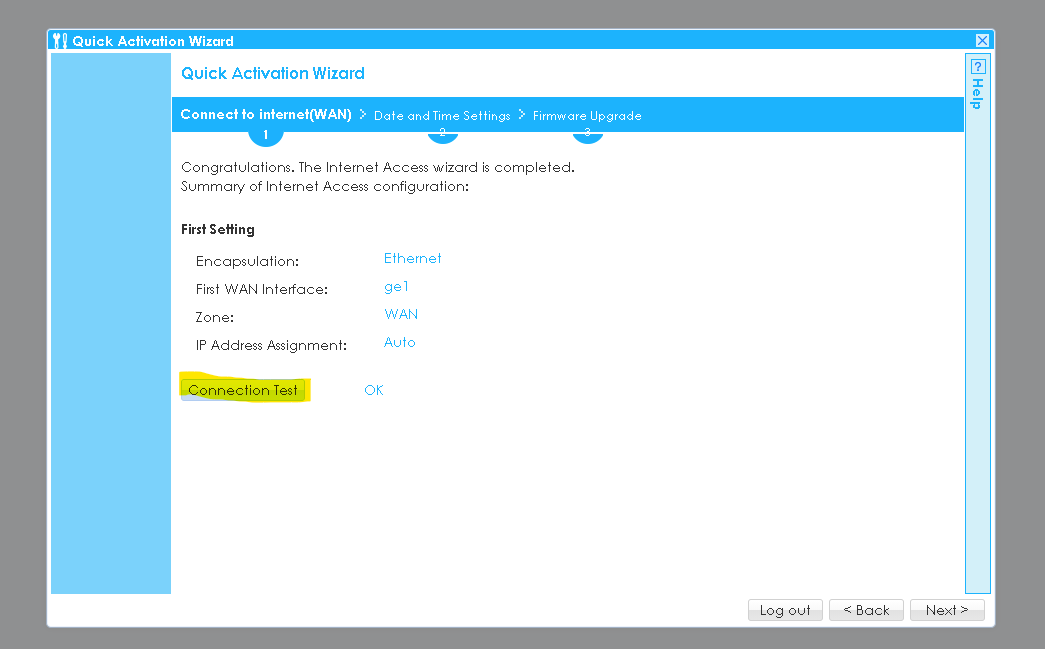 Sync the time and continue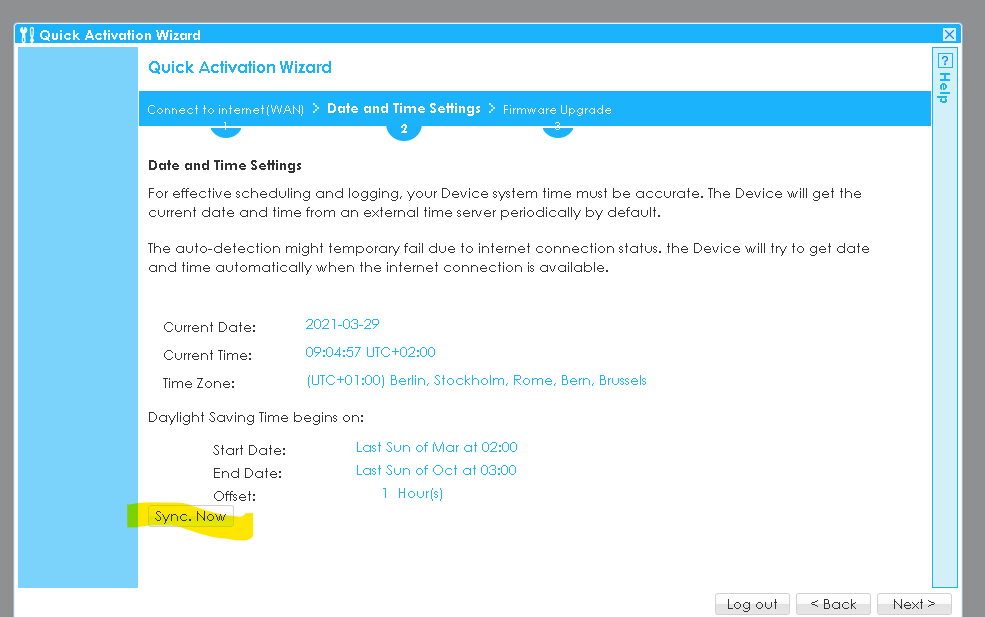 After that, it will start downloading the firmware like this: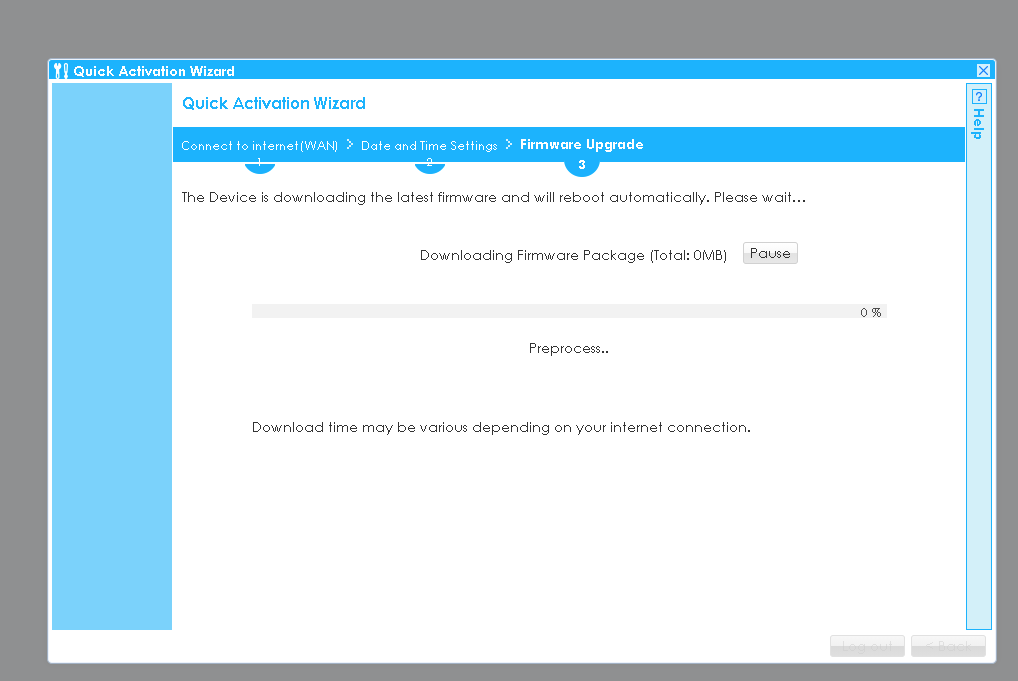 Scenario 2
I have NO cable connected to WAN/I do not have internet


Just click next on this step: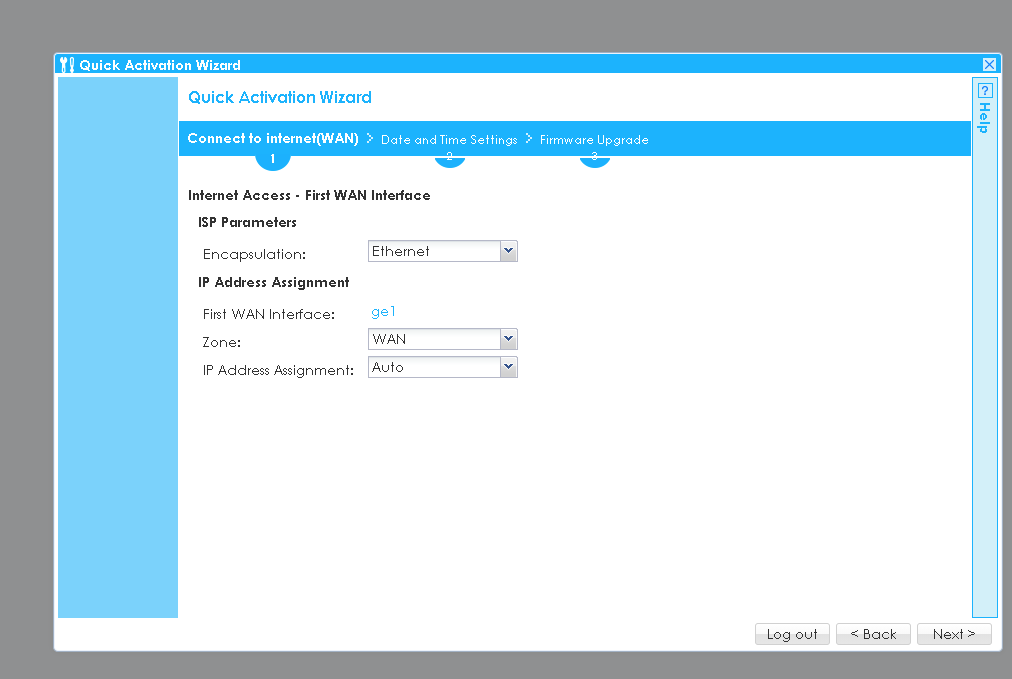 Do a connection test (this will fail, of course) and click next
Timezone sync is not working then also, so click next.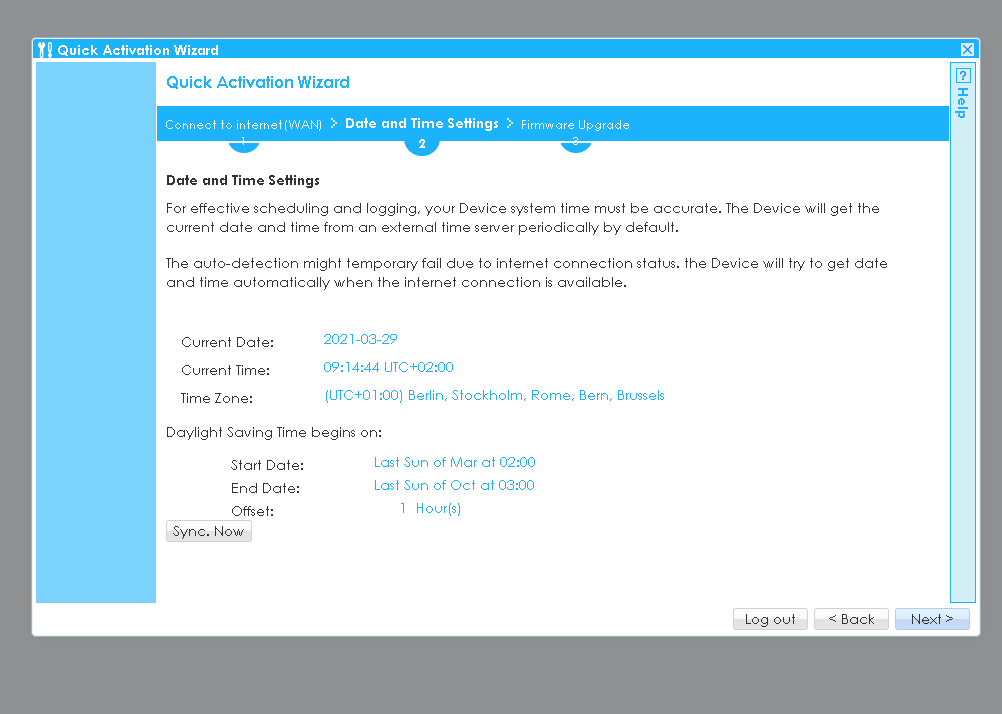 You will see this screen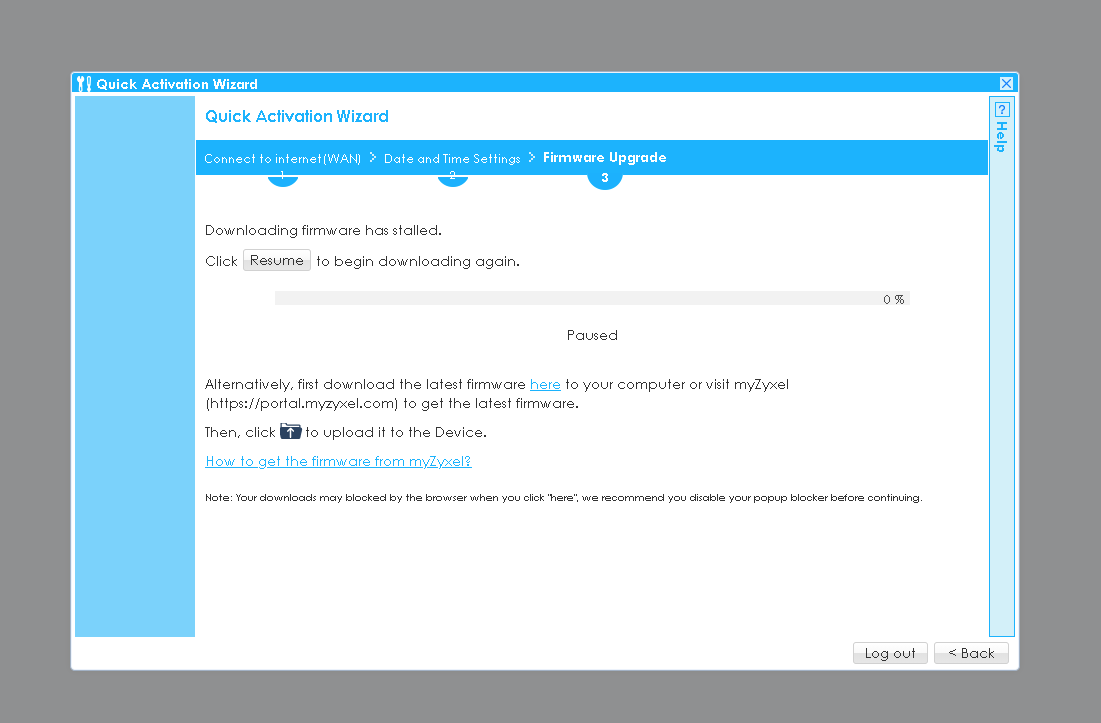 I downloaded the file already and unzipped the content to my hard drive. Now click the folder icon and then the browse button.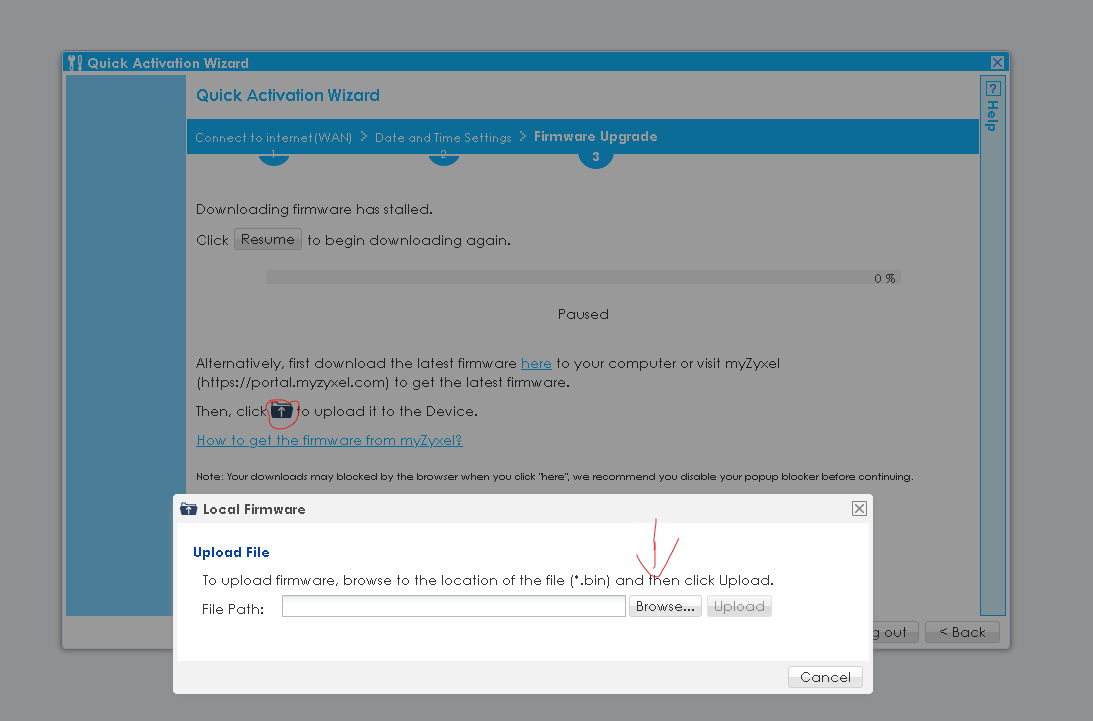 Look for the BIN file or simply the largest file you see in the downloaded content.

Hit upload and the device will update and reboot the firewall.