In this article, we are going to learn how to set your NR7101 to bridge mode.
Bridge mode is also called cellular IP passthrough on many Zyxel LTE devices.
Please follow the steps below to configure bridge mode.
Make sure you are connected to the NR7101 with either wireless or wired connection.
Navigate to the web-based configuration using the address http://192.168.1.1
Use "admin" for the username, and please check the device label for the password.
Navigate the menu as described below:

Network Setting > Broadband > Cellular IP Passthrough

Then enable IP passthrough to set your device to bridge mode.
Remember to click "Apply" to save your settings.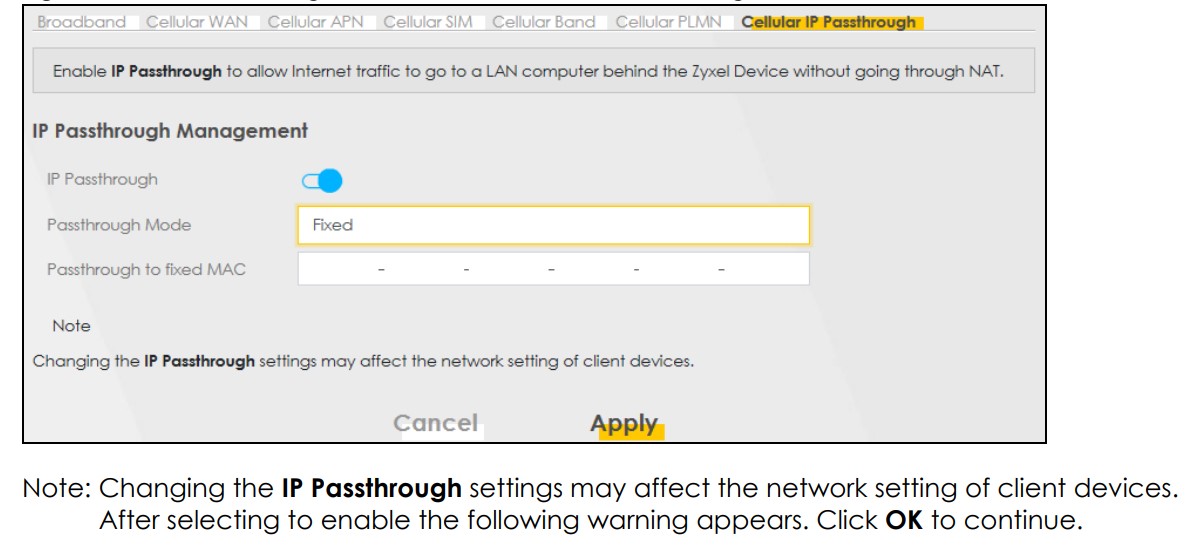 Now you have successfully set your NR7101 to bridge mode.