The following attached article describes the behavior of the LED when a device is being connected to the Nebula Control Center cloud solution.
Nebula Device Startup LED guide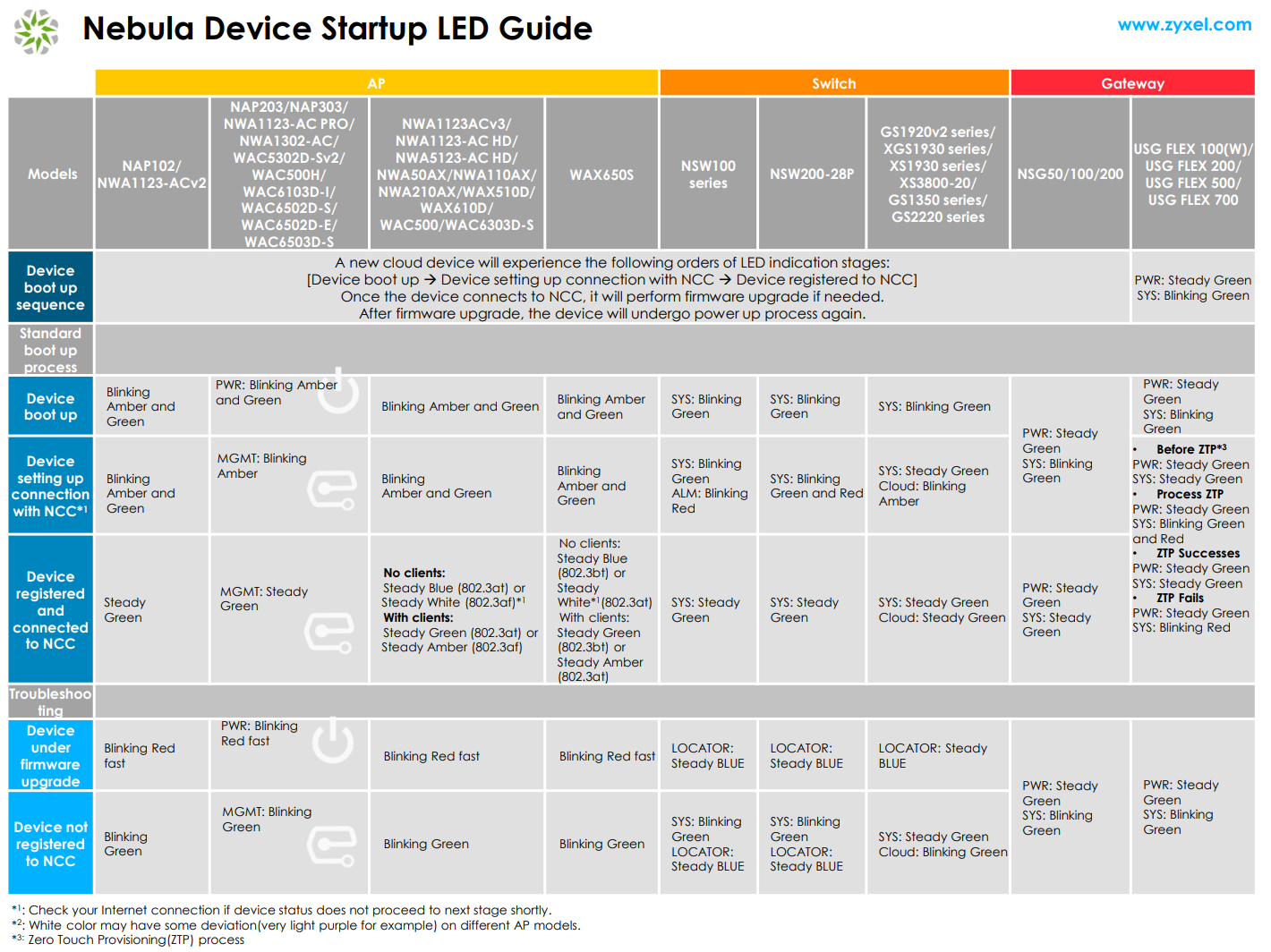 The guide only describes the LED describing the connection to Nebula. For more LED information such as WiFi indicators, please check the devices user guide.