This article shows you the new behavior of the DHCP Table on the USG FLEX/ATP series which changed from FW Version 5.10 onwards.
Before FW Version 5.10, you could open the DHCP Table on the dashboard by clicking on the DHCP Table Section and a pop windows as opened.

Now, by clicking the DHCP Table on the Dashboard, you will redirect to Monitor -> Network Status ->> DHCP Table -> DHCP Status.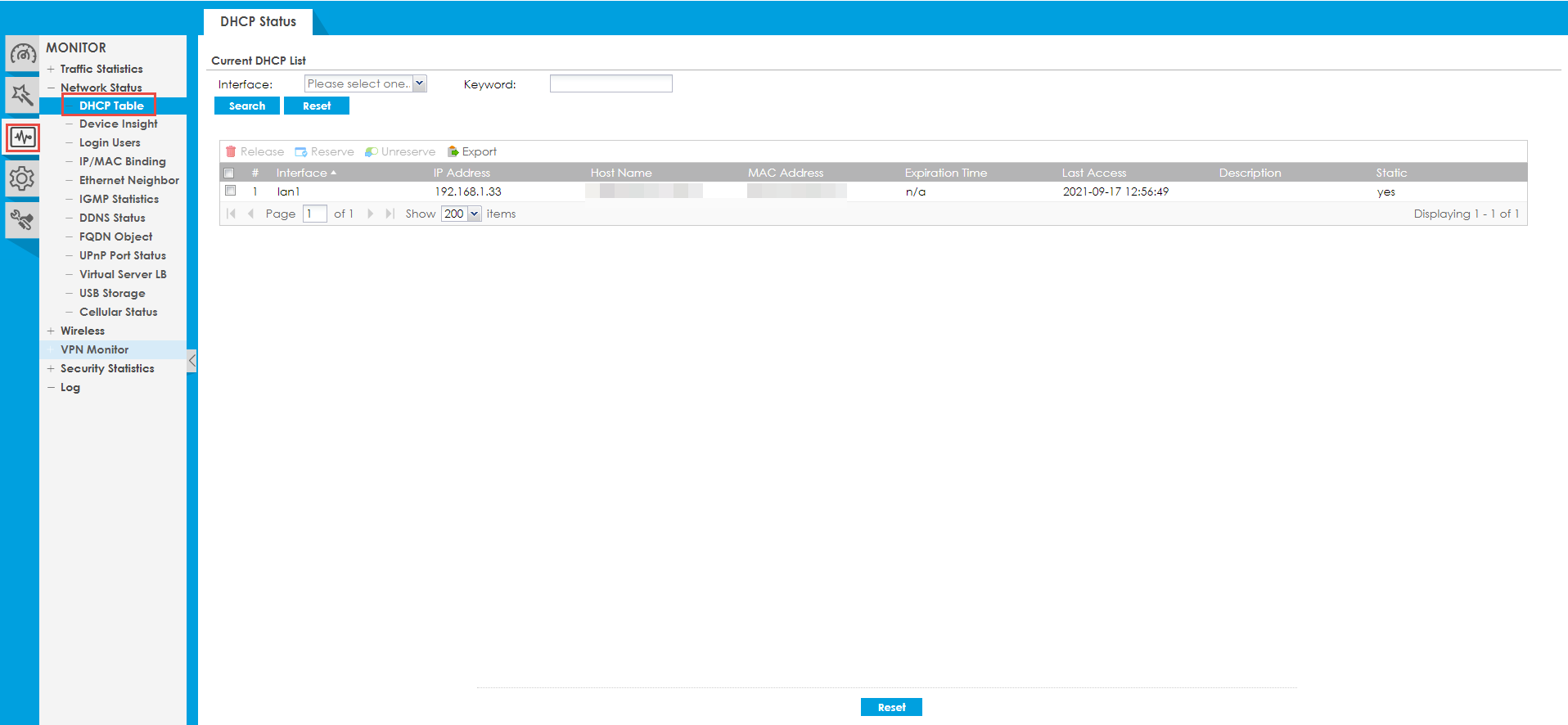 Here you can monitor and configure your connected devices which has get an IP Address from the DHCP Server of the USG FLEX/ATP. We will explain the possibilities here.
Release:
The release function you can use when you want to delete/remove a device from the DHCP table. This means the device will release the IP address and once it connects again to the device it will get a new one. Select the device from the list which should be removed and click the "Release" button.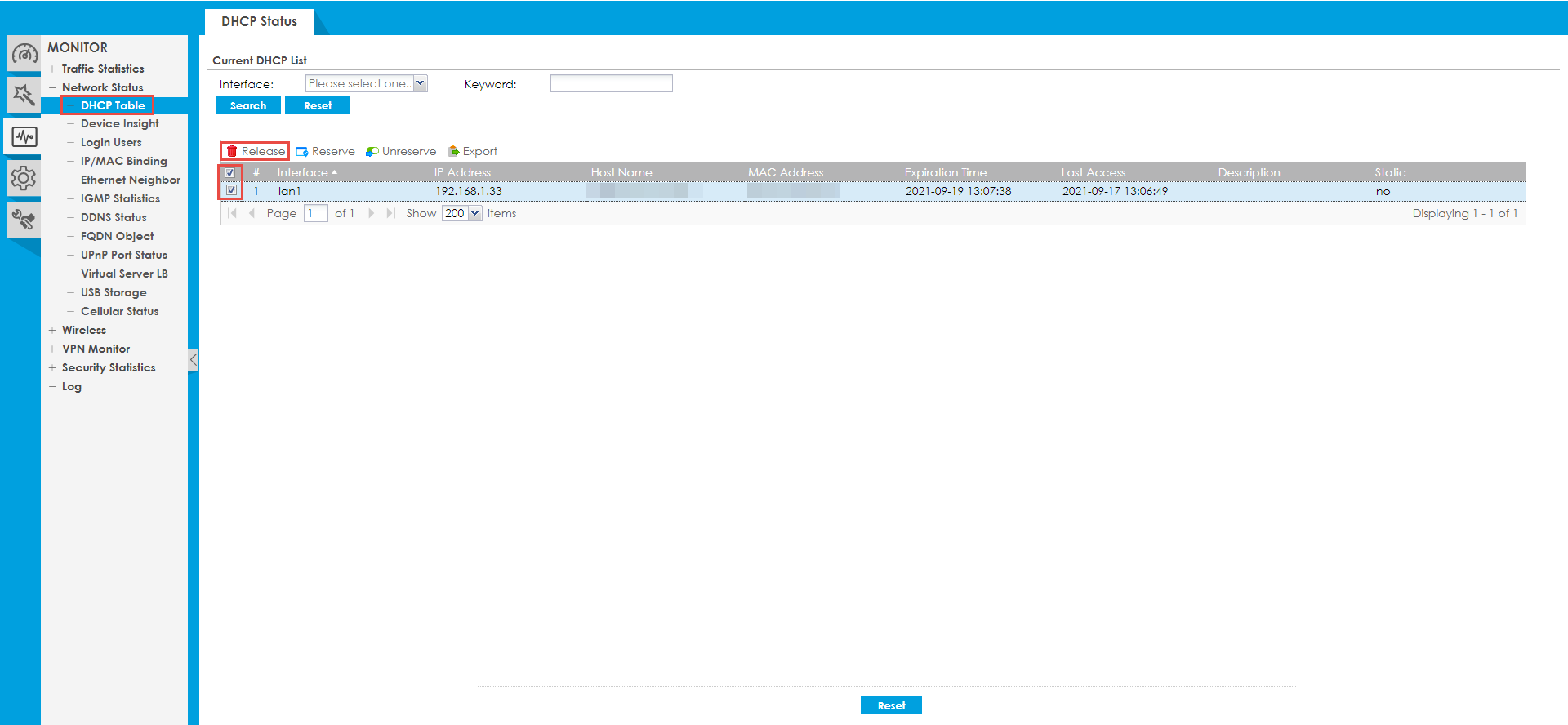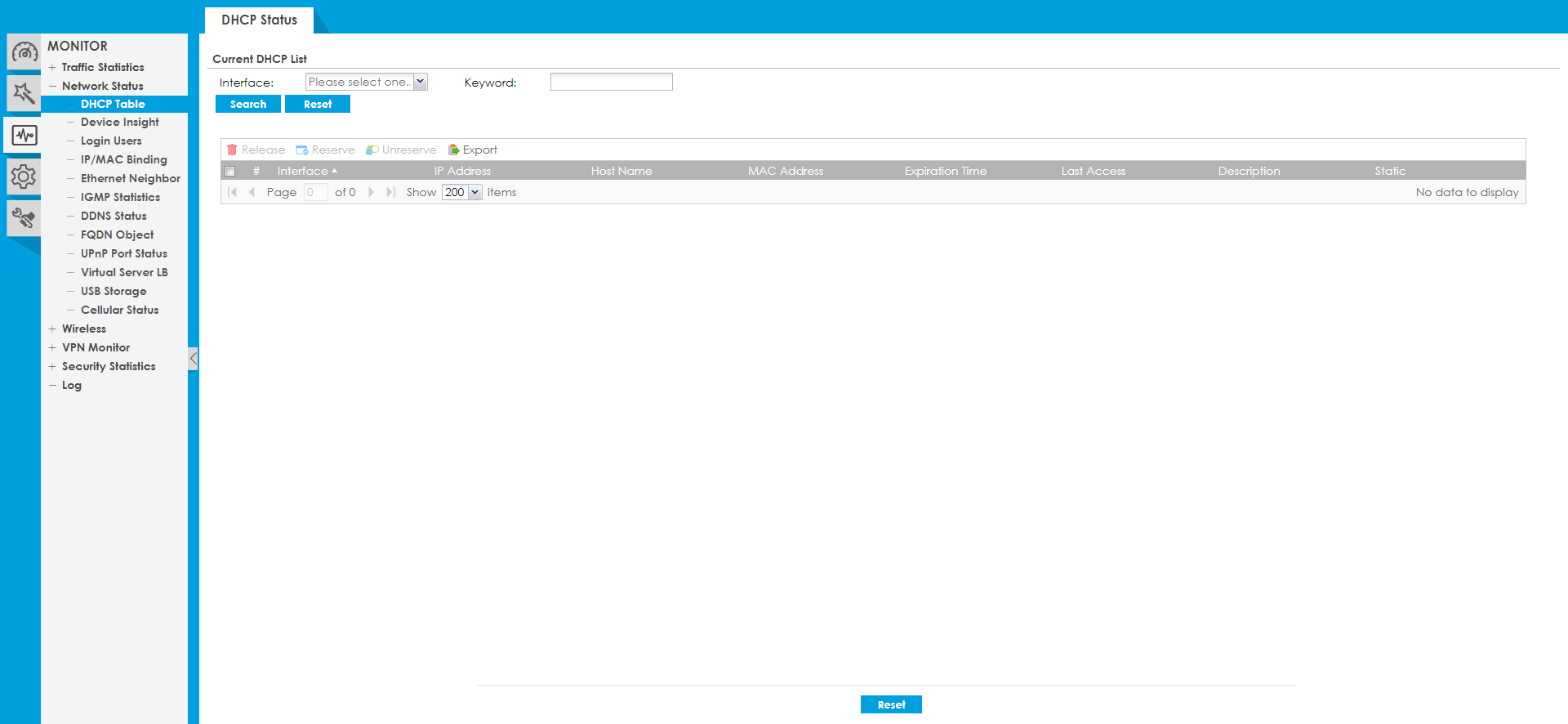 Reserve:
Here you can give your device a fixed IP Address, when the device reconnect it will get always the same IP which it has before. Select the device where you wish that it gets always the same IP address and click the "Reserve" button.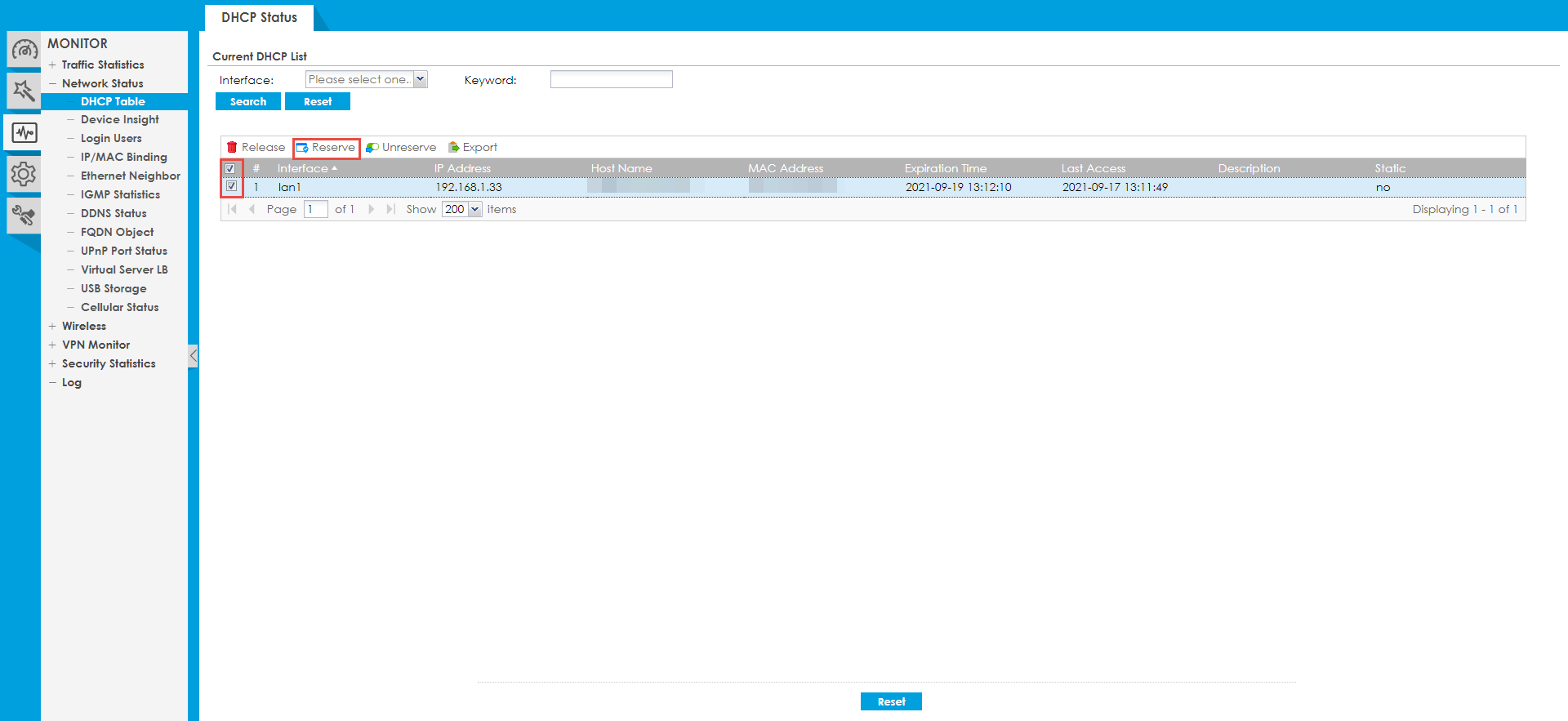 The state in the List will be changed from static no to static yes.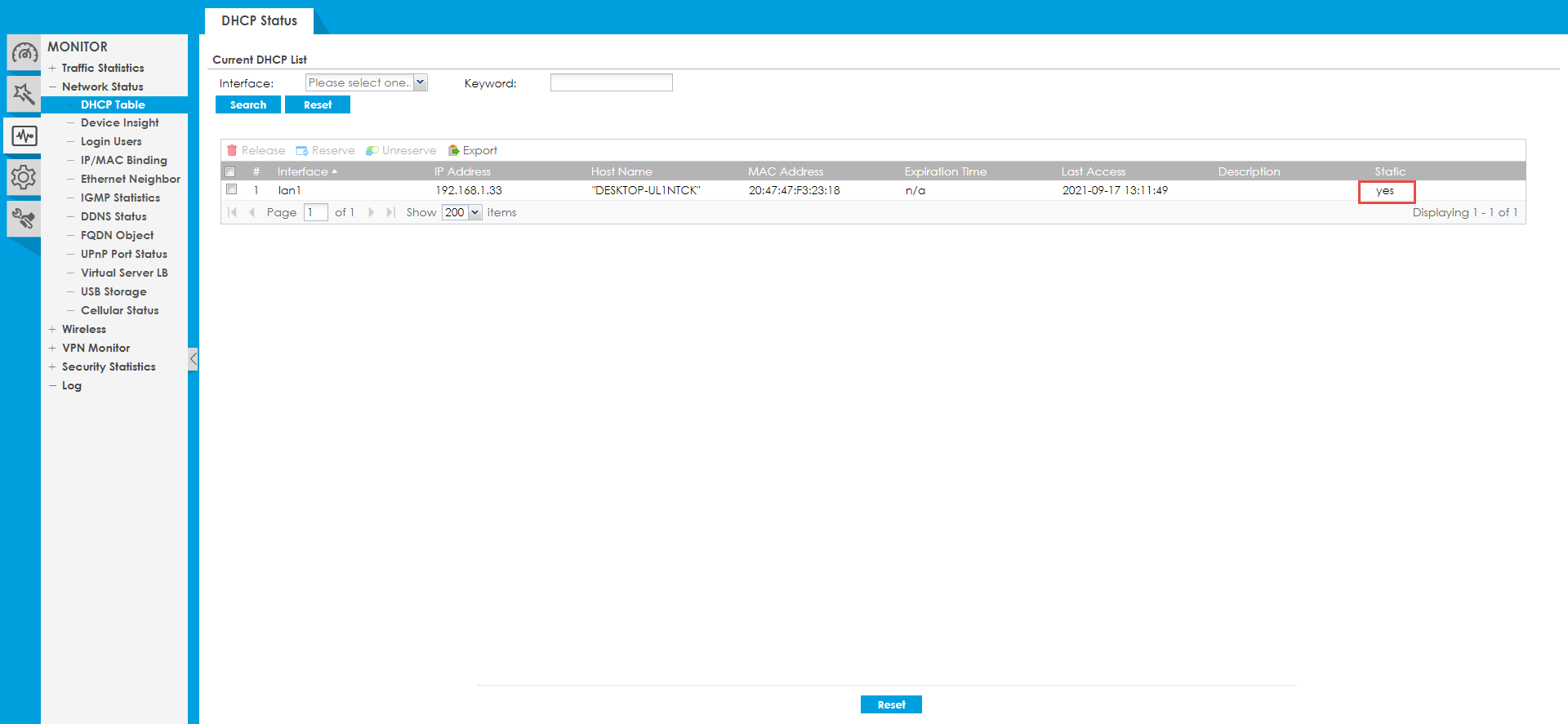 Unreserve:
When you have reserved an IP address to a specific device and this is no longer needed you can unreserve the IP address by selecting the device/IP in question and click the unrelease button.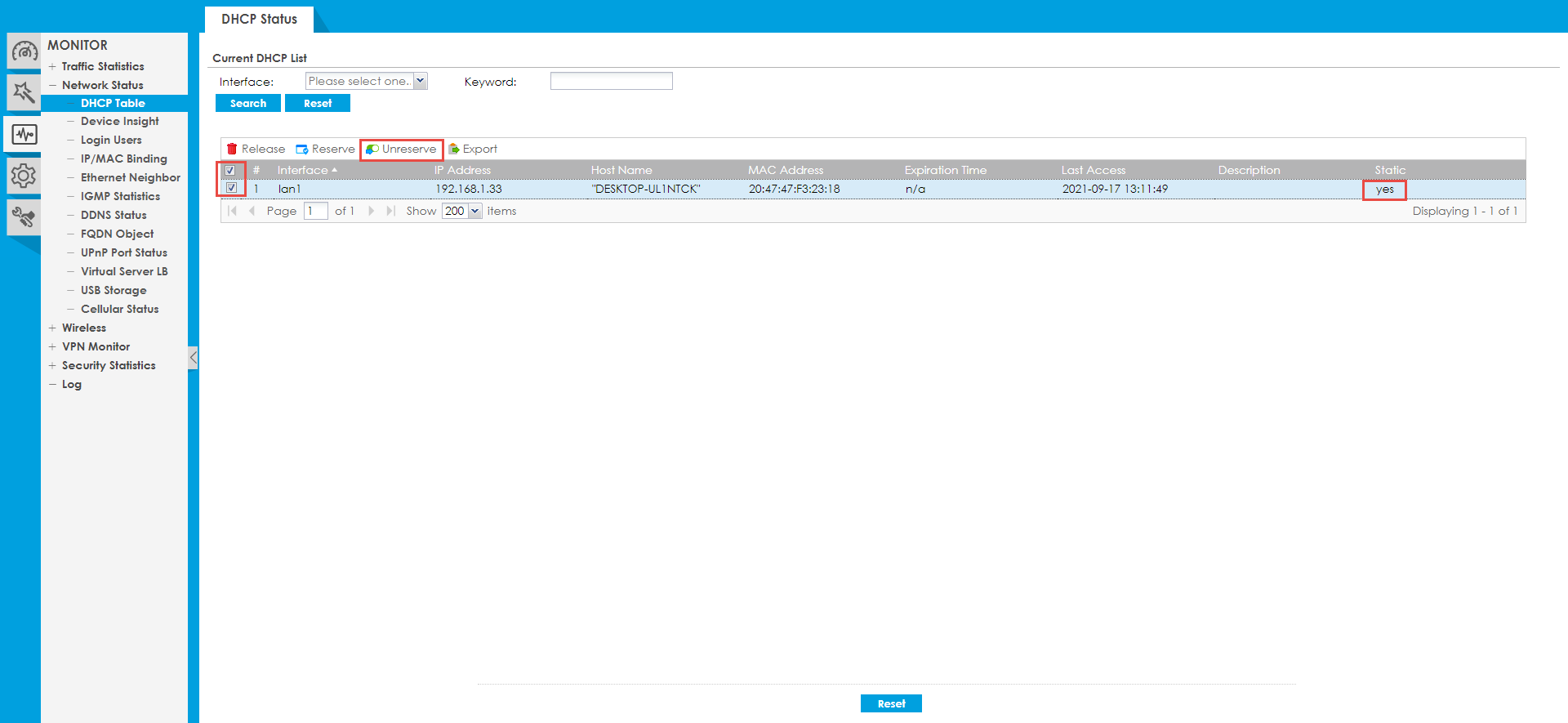 Device will be released from DHCP List.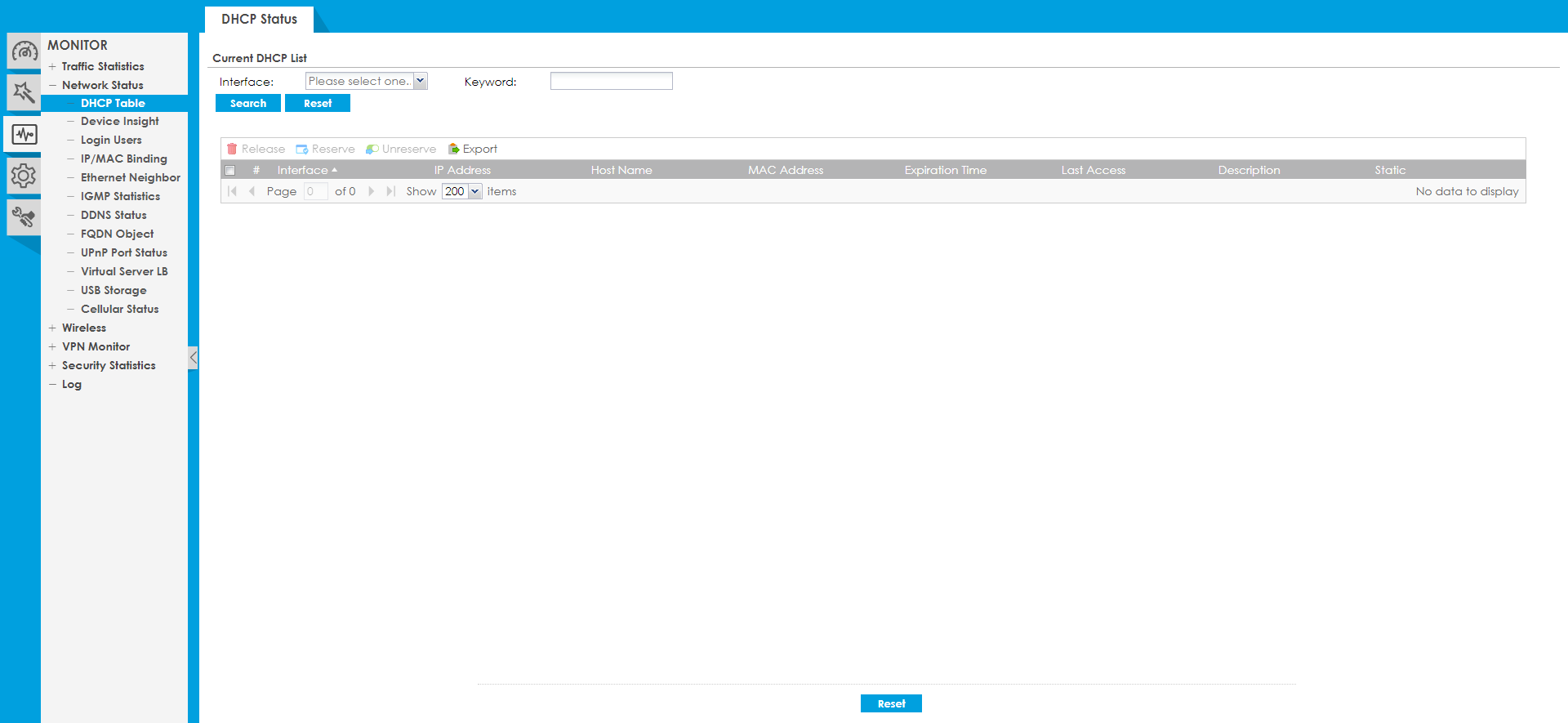 Export:
With the export function, you can create and download an .csv file with the complete list of your device/DCHP table, just select all or the devices you want to have in the list and click "Export".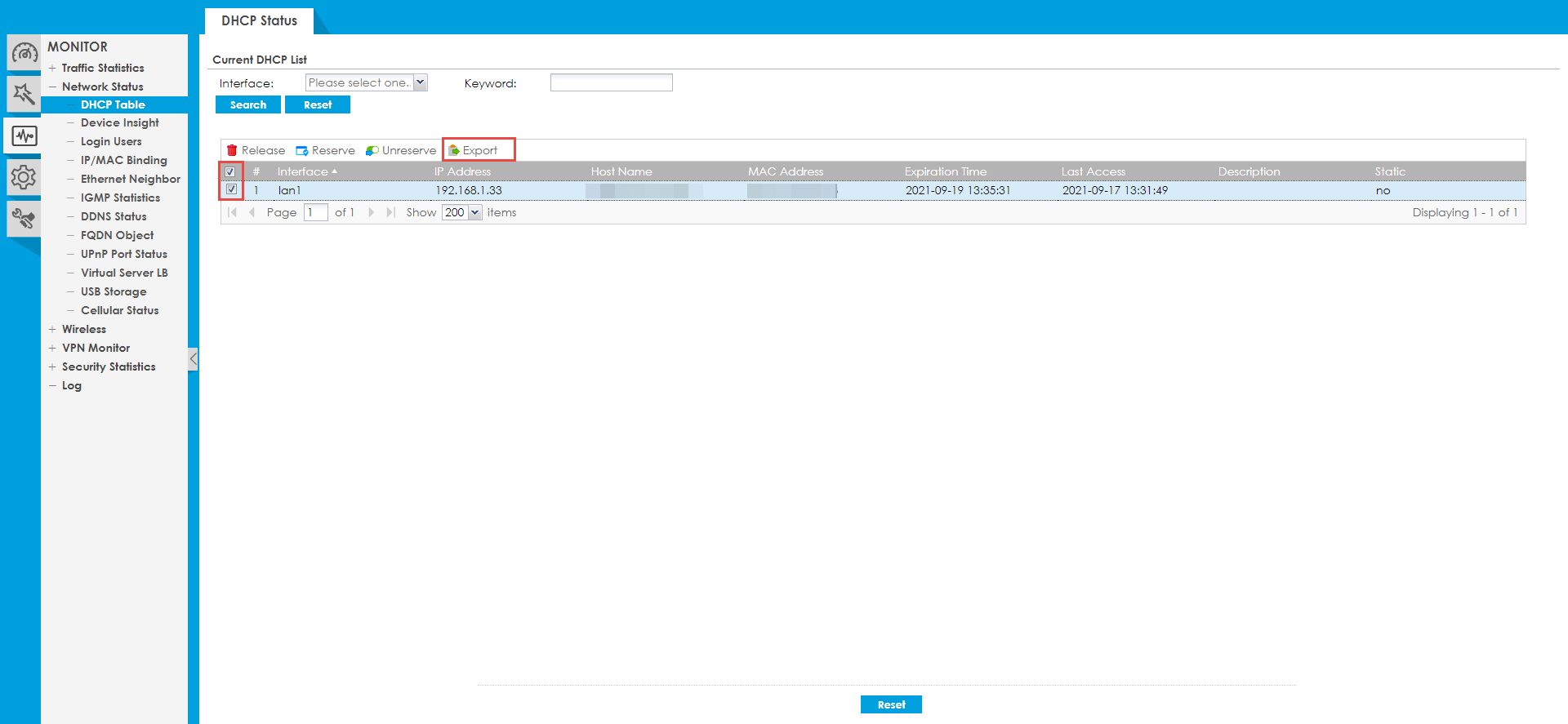 The List will be directly download to your computer.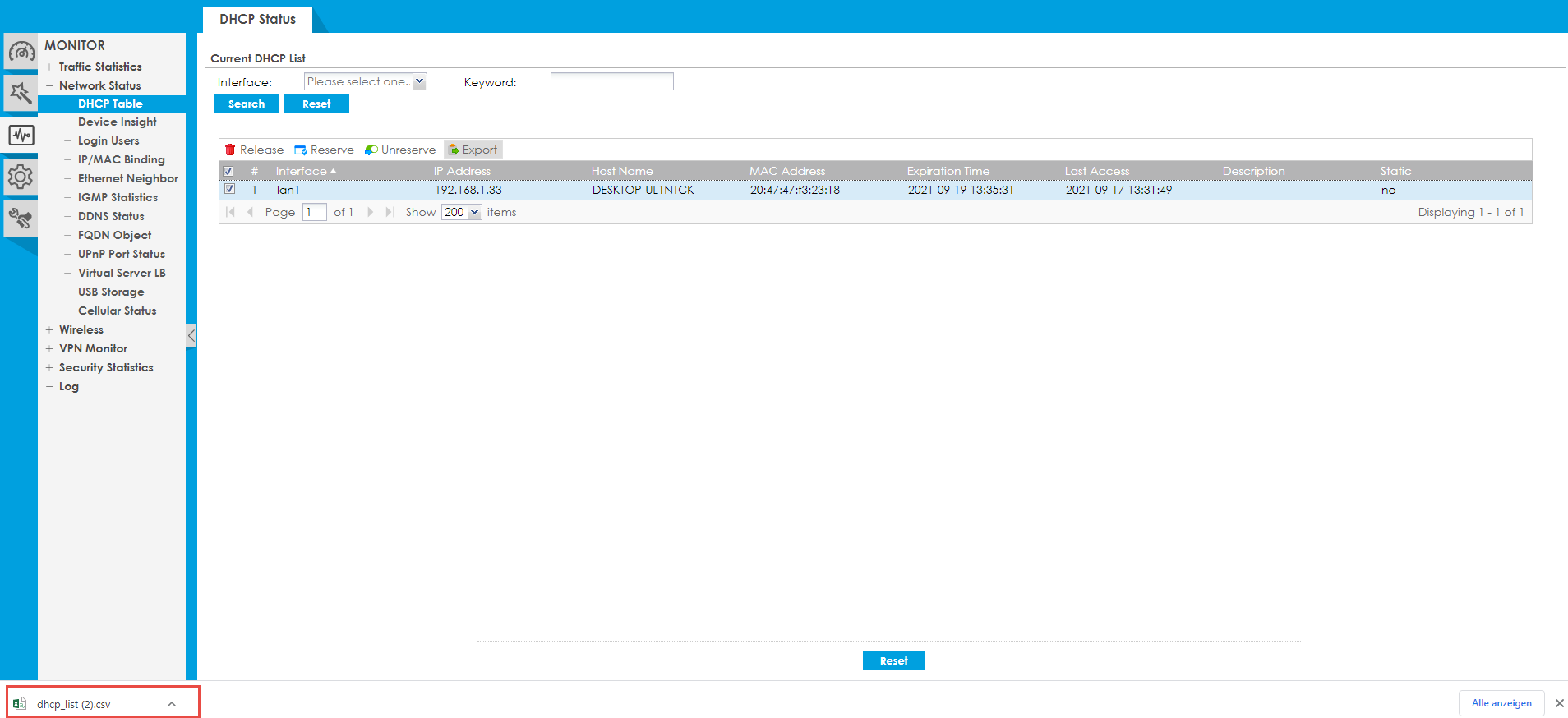 In this .csv List you can find all information as in the DHCP list from the Web GUI.