This article will look at how You can manage the License(s) of Your Device(s).
Circle allows for centralised easy to use License management with an integrated License shop.
You can access the License Shop via different Routes:

Your Devices
Access the Device List and choose a Site for which You want to renew or buy Licenses.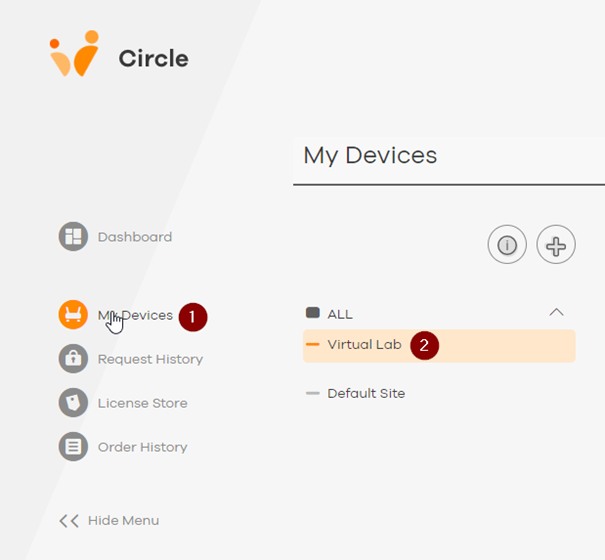 You will be shown the Device List from the chosen Site and the respective Device License Status.

Renew Licenses
You can now buy additional Licenses or renew existing Licenses.
Let's first buy additional Licenses for the ATP in our List.
We will choose it and click on it or the ">" Symbol.

You will be shown important Device Information and the current Licensing Status.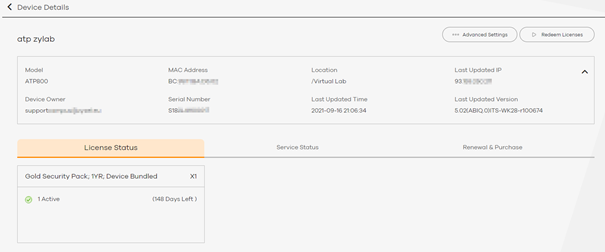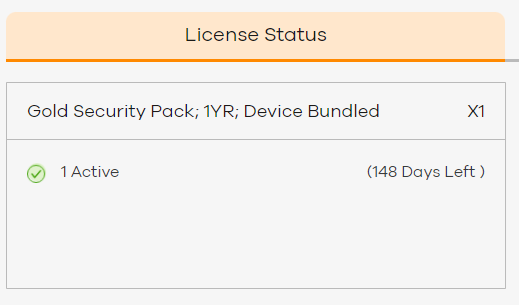 If You already have purchased a License from a Distributor, You can enter the License Key manually, which will be added to the Device.

If You want to buy a License over Circle, choose the "Renewal & Purchase" Tab.
After choosing a License and clicking "Update my License Cart", You can proceed to the checkout and payment process.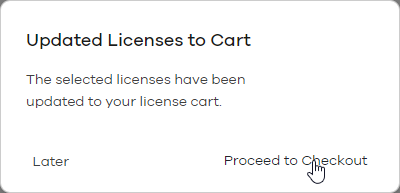 After clicking on "Next, Confirm Order", You will be guided through the Payment Process, and the License will be added to the Device.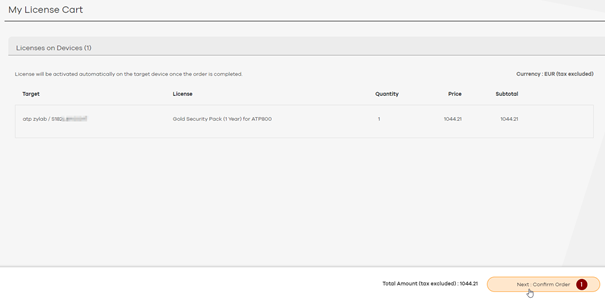 If a Device has already been expired, You can renew the License, and it will be activated after the Payment Process is done.

After choosing the Device, You can renew Licenses and buy additional licenses at the same time.

License Store
You can also buy and renew your License from the License Store.
The License Store will show You an overview of all available Licenses, compared to the "License Renew" or "My Devices" button, showing you the available License for the Respective Device only.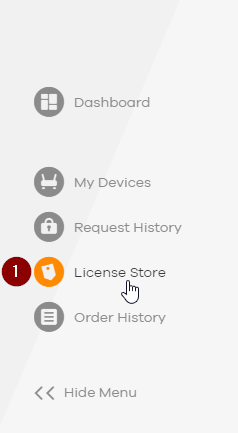 You will be prompted with a small Message.
From there, You can go to Your Devices or visit the complete Store.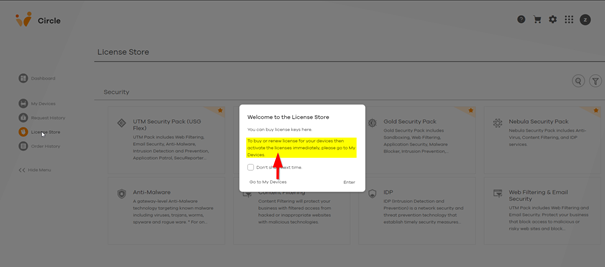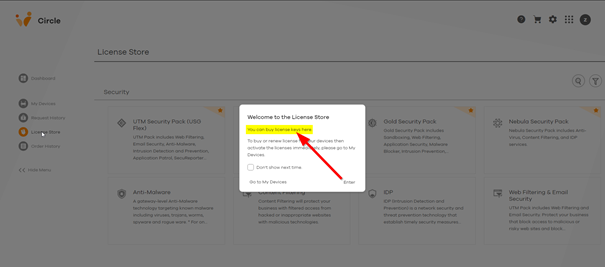 To visit the complete License Store, click on "Enter".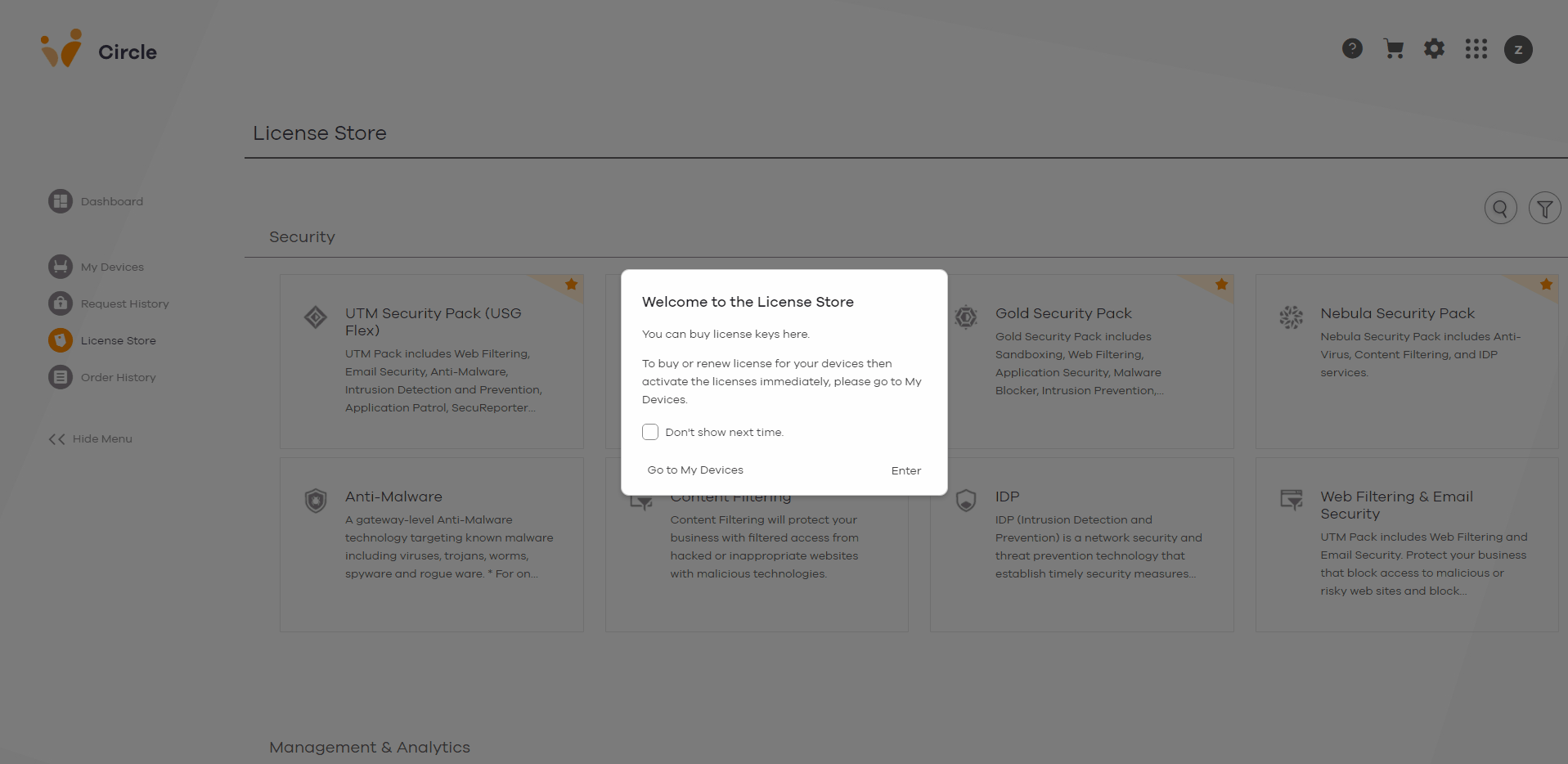 If You want to see Licenses from Your registered Devices, go to "Your Devices" and buy from there.