This article will explain how to get started with the Support portal and what benefits you can get from using it.
Table of Content
1) Creating an account
Some of our articles require you to login, so to get the most of the Support Portal, you need to login to find all the articles that's created. To create an account, follow these easy steps:
1a) First, click on sign in button
1b) Create a new account
If you don't yet have an account, create an account by using your Google email, Facebook account, Amazon account or sign up with your email: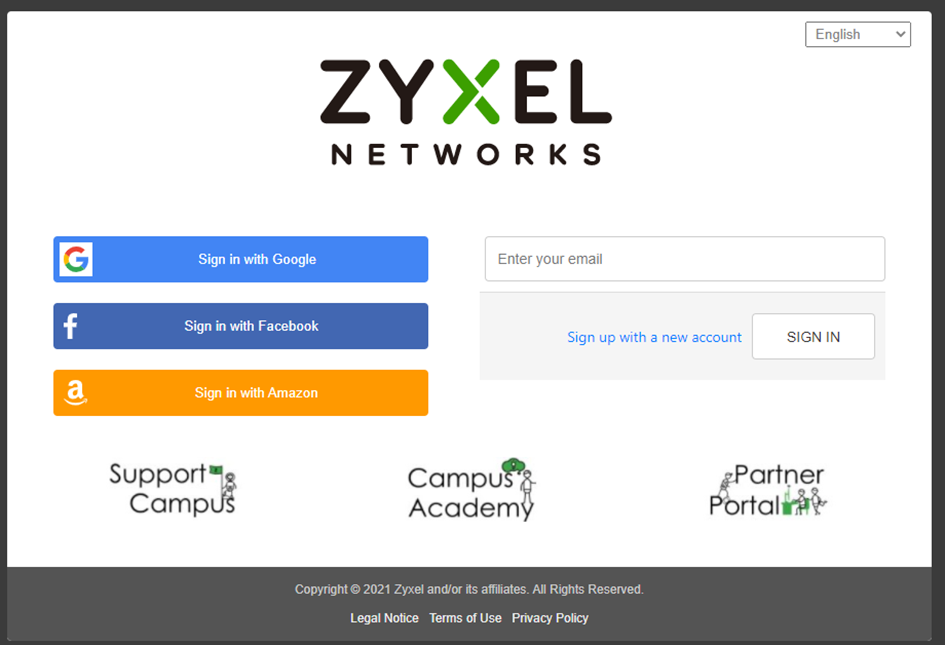 Click on Sign up with a new account, enter your name, email and password and then click "Sign up":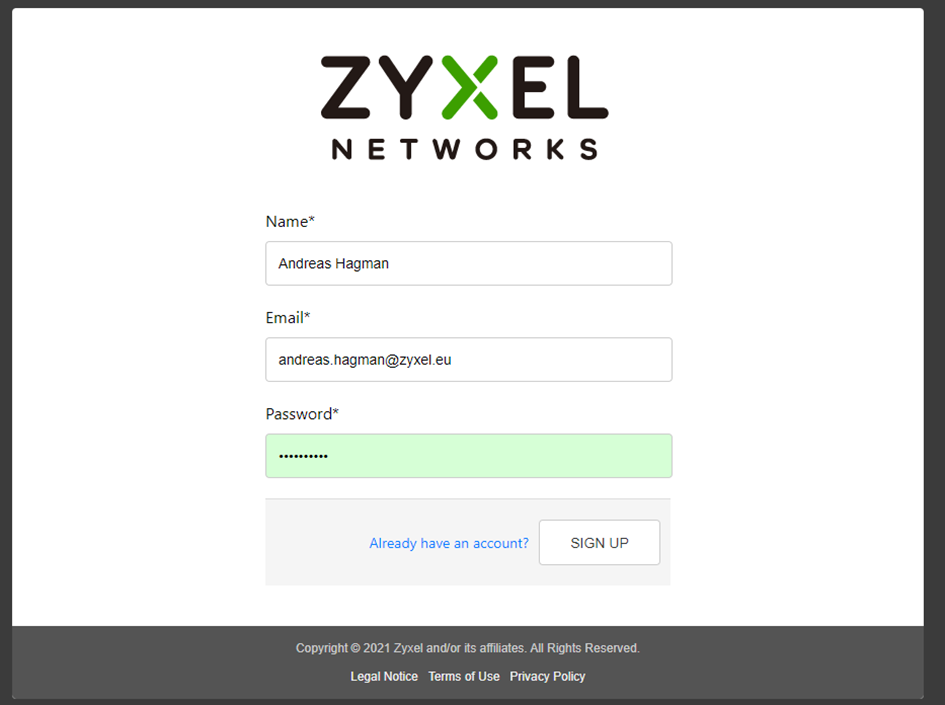 A verification code will be sent to your email, if you don't get it, please check your spam folder or search for noreply-eu@zyxel.eu.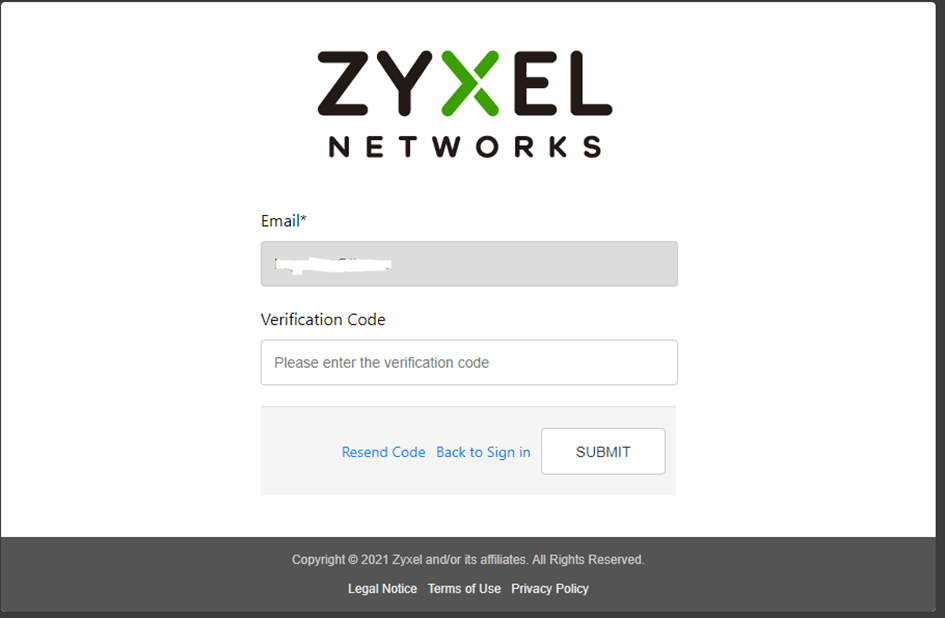 1c) Registration complete!
Last step is to sign in on the same page where you first created your account.
2) Create a support request
If you have a problem with your device, you can go to "contact us" and then click on Submit request.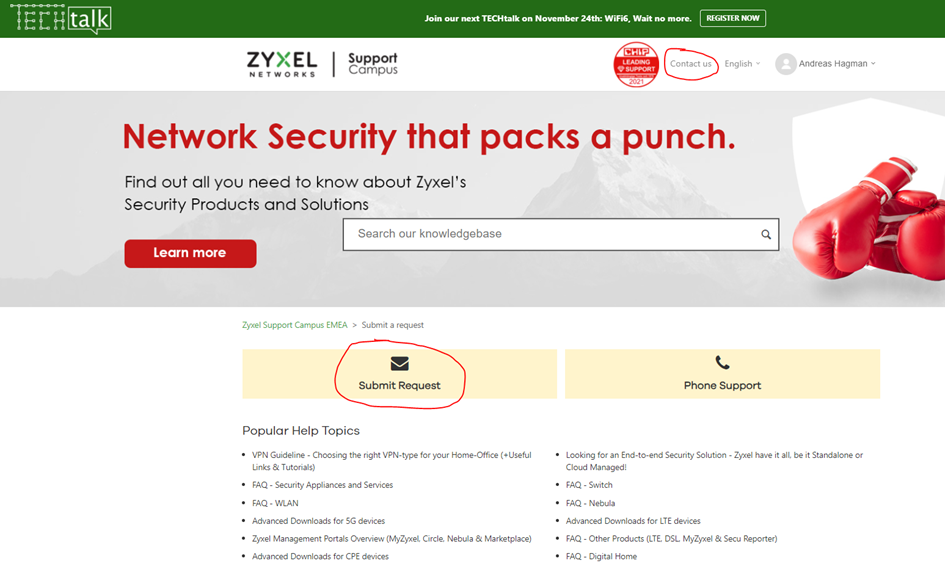 Next step is to select the "support" form and fill in the form: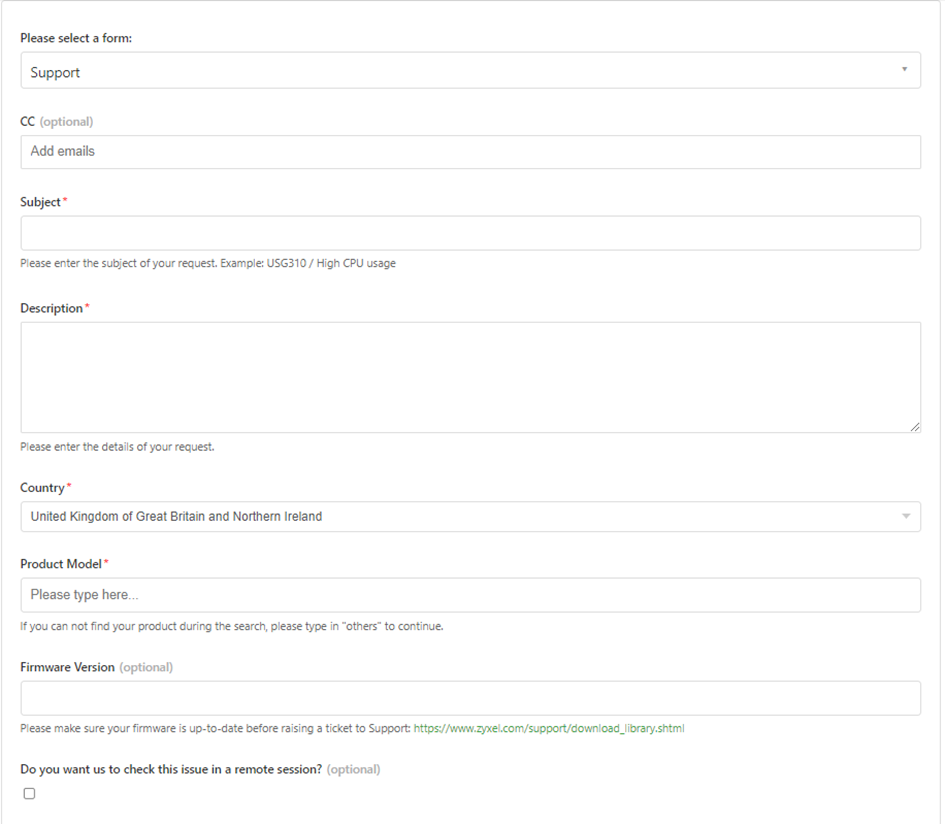 After that is done, we will get back to you normally within 24 hours.
2a) Replying to a ticket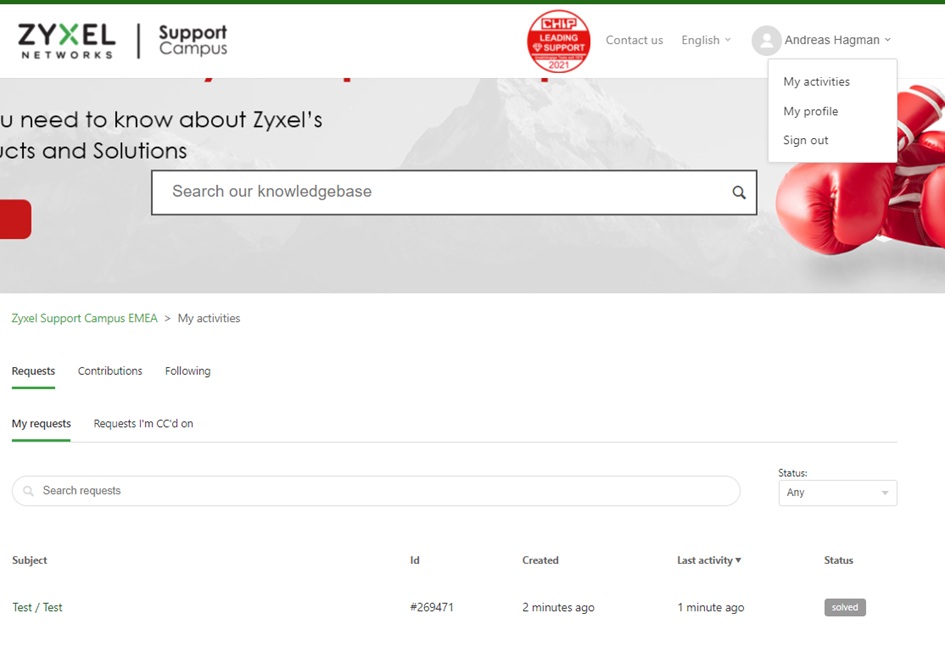 If your case has the status "Solved", but you didn't solve your case, you can easily open the request again by responding to the ticket again: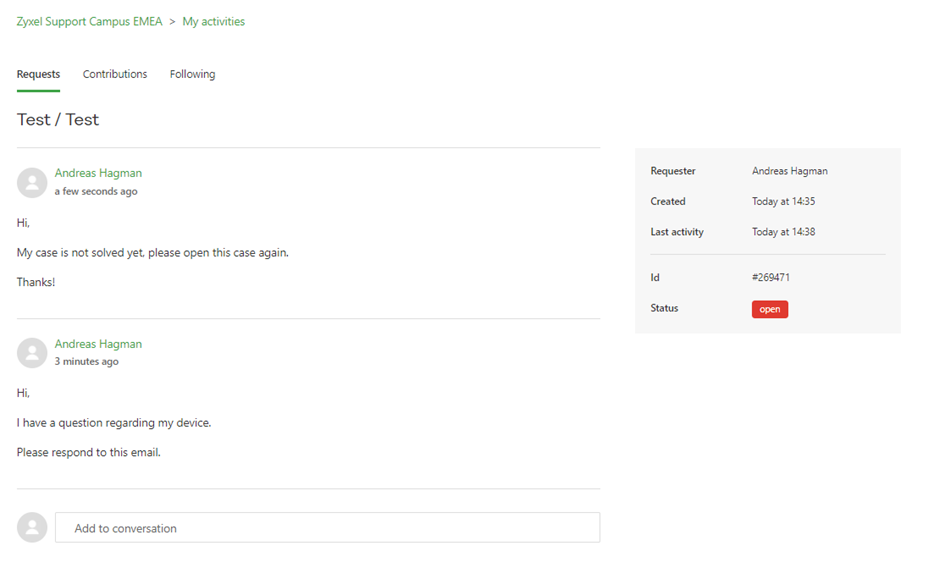 You can find all your support requests under "My account" -> My Activities: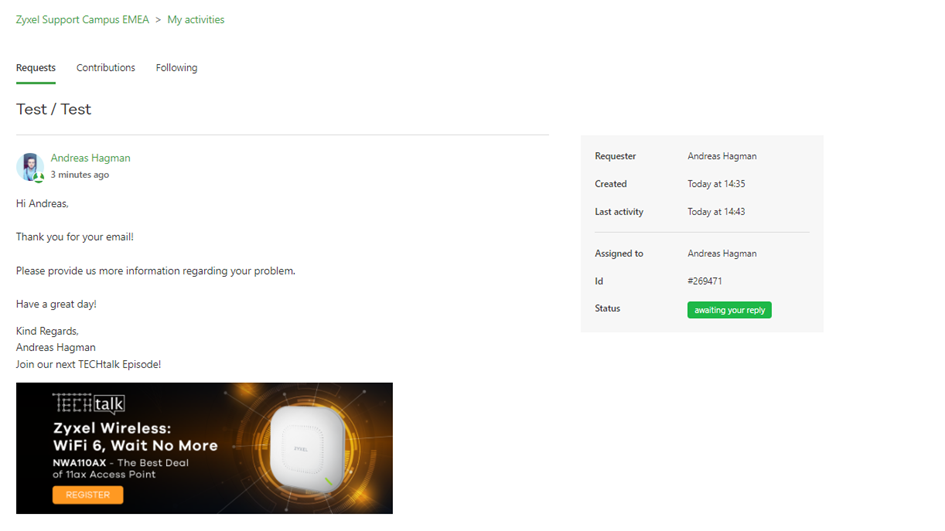 When you got a response from our support engineers, you can reply to the ticket by scrolling down at the page and clicking "add to conversation":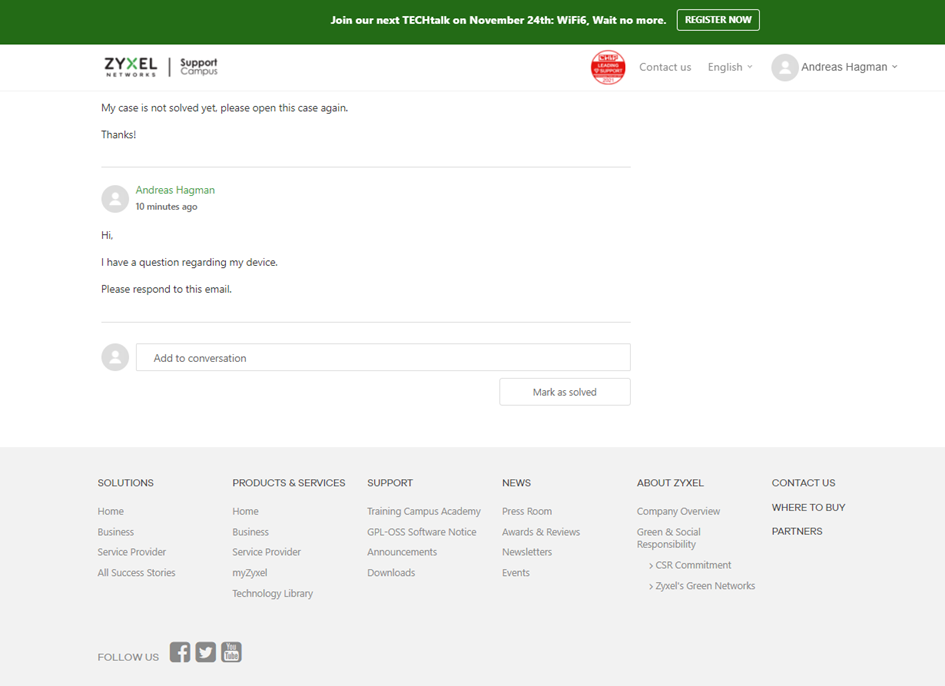 Note! You will also get an email when you have a response, so you don't have to check manually all the time.
You can also solve the case by asking us to solve it, or by pressing the button "Mark as solved".