Symptoms / Drawbacks:
At the location where you have an LTE router with the SIM card you might notice that the incoming VPN is not establishing
You have configured a port forwarding on the LTE router, but it seems the requests do not arrive from the internet
Reason:
CGN was needed to ensure that public IPv4 addresses are still available. Public IPv4 addresses were running out rapidly.
Using the NATing from one public IPv4 IP to multiple internal private IPs the few available public IPv4 addresses can be preserved as long as possible.
What is it:

Please have a look at the above picture. Your phone has an IP in the private IP range of 10.x.x.x.
Any other customer with the same contract would receive an IP in the same range as you.
On the left-hand side, you see that your private IP is being translated to one official public address when you and the other customers send traffic into the internet.
So basically you are sharing one public IPv4 with multiple customers of your provider.
How to check if you have private IP assigned by your provider:
Private IP ranges do look like these:
10.0.0.0 bis 10.255.255.255
172.16.0.0 bis 172.31.255.255
192.168.0.0 bis 192.168.255.255
You might see a private IP on your smartphone when you check your LTE settings
On Android 11 you can open the "Settings App" and search for "IP". Under the about section, where you can find your Android version, you should be able to find the IP address of your LTE interface. Please disable your WiFi beforehand: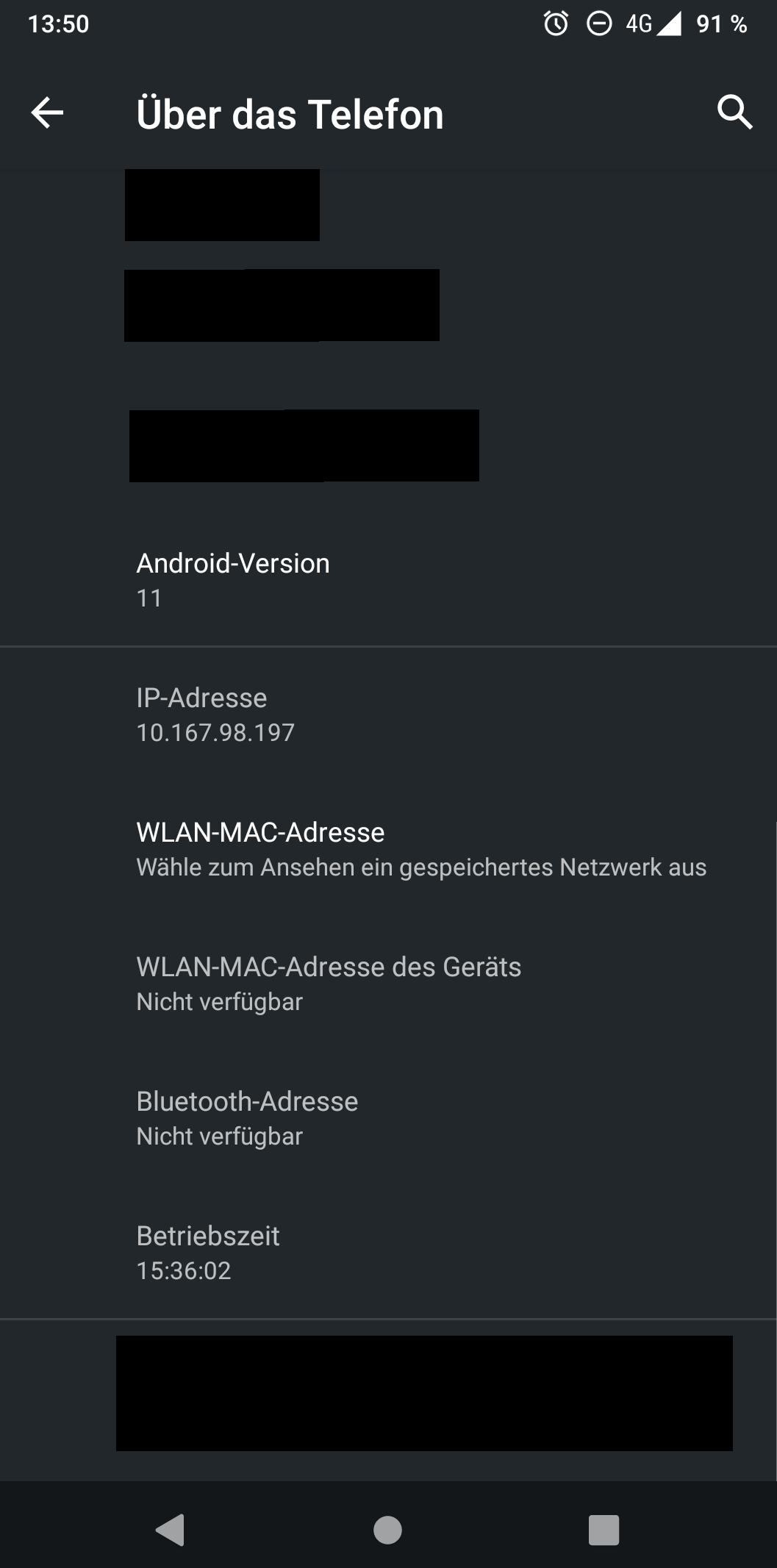 Solution:
If you really need incoming VPN and port forwardings, you might have to contact your provider to check if there are other contract options so that you can get an IPv4 address.
But please note that this often means you would need an upgrade for your contract, so you might have to pay more.
Note: this might also apply to different DSL or cable internet providers!