Creating VLANs and configuring the VLANs on your Nebula gateway is easy.
Please navigate to Firewall > Configure > Interface
When using a USG FLEX it is
USG FLEX > Configure > Interface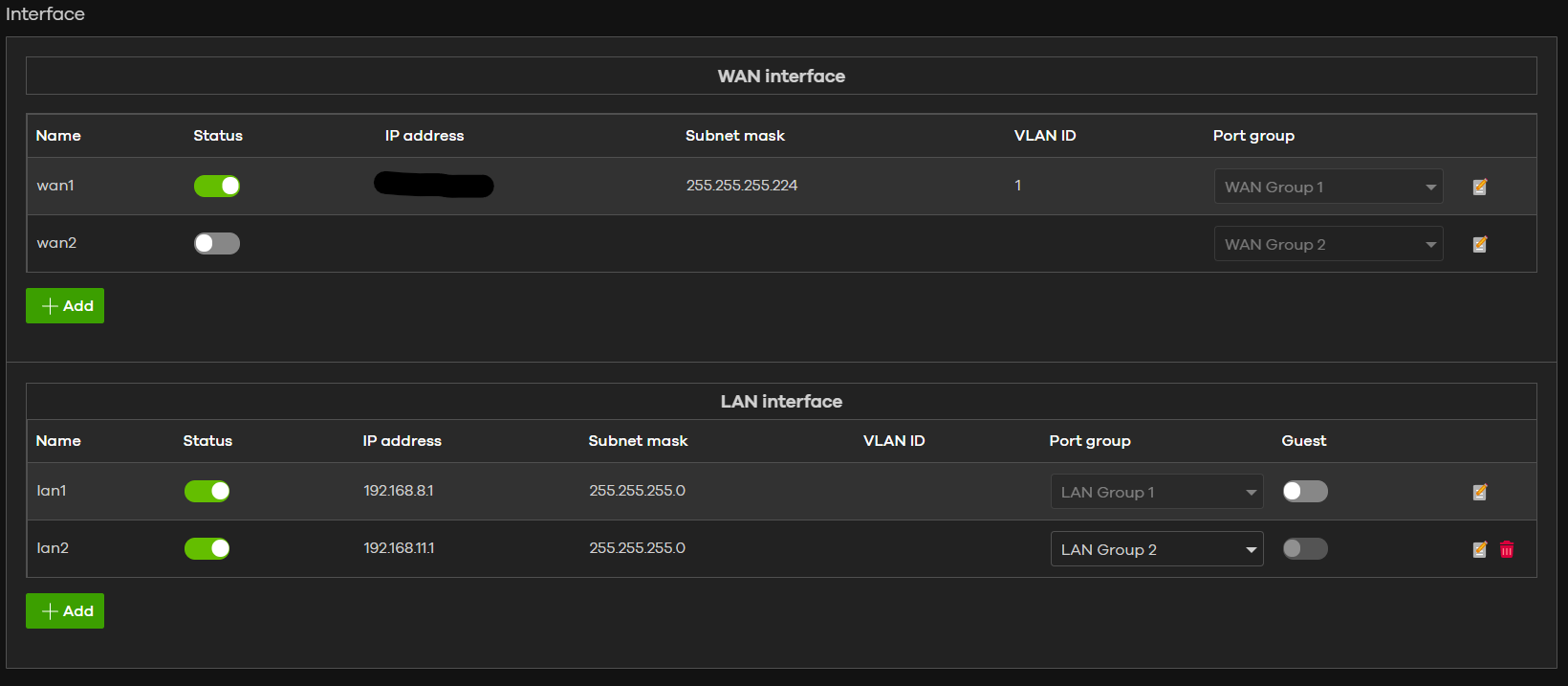 As you see the interface of Nebula is designed as straight forward and simple as possible.
At the top you can activate, disable and edit your WAN interfaces. Below that you see your LAN interfaces.
Now let us focus on the LAN side.
Editing a LAN Interface
When being in the interface overview:
Click the pencil icon to the right of the LAN interface you wish to edit
Configure the interface as needed. You need to enter the IP address and subnet mask. In case the USG should be the DHCP server, configure that too
Under "Advanced Settings" you can find extended options which can be pushed to the clients per DHCP and IGMP Proxy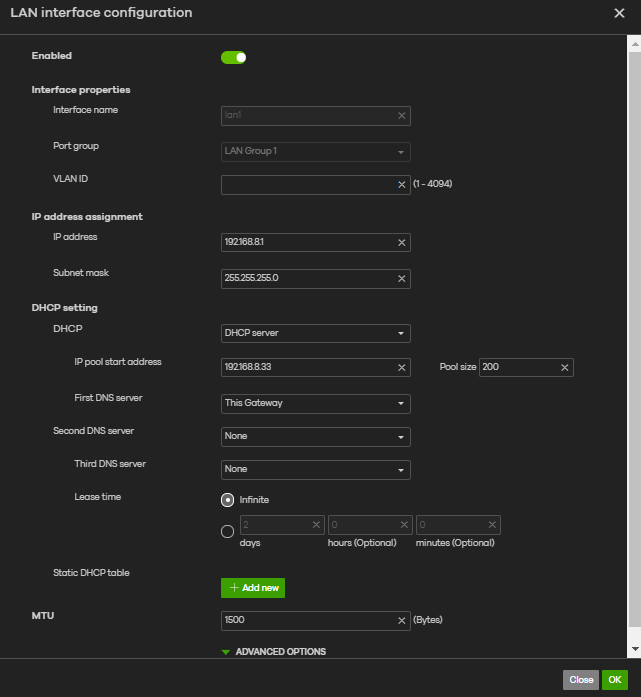 Creating a VLAN Interface
In case you would like to create a few VLANs to separate your internal networks for pruposes like "Staff" or "Guests, please go ahead and
Click on "+ Add" in the interface overview at the bottom
Configure the interface as needed. You need to enter the VLAN ID, IP address and subnet mask. In case the USG should be the DHCP server, configure that too
Under "Advanced Settings" you can find extended options which can be pushed to the clients per DHCP and IGMP Proxy