This article will explain how to use the SP350E Printer with the USG FLEX series.

Some points to note:
1. The printer is EoL since the UAG2100/UAG4100 series went EoL July 2019 - this also means End of Support
2. The printer is only compatible with Zywall 110 and above, USG110 and above as well as USG FLEX 200, USG FLEX 500 and USG FLEX 700
1) Connect the Printer
1a) First, connect the printer to the network and after it gets an IP;
1b) Go to Configuration -> Hotspot -> Printer Management and click "enable Printer Manager" and hit Apply
1c) then click "Discover Printer" and it should appear in the list: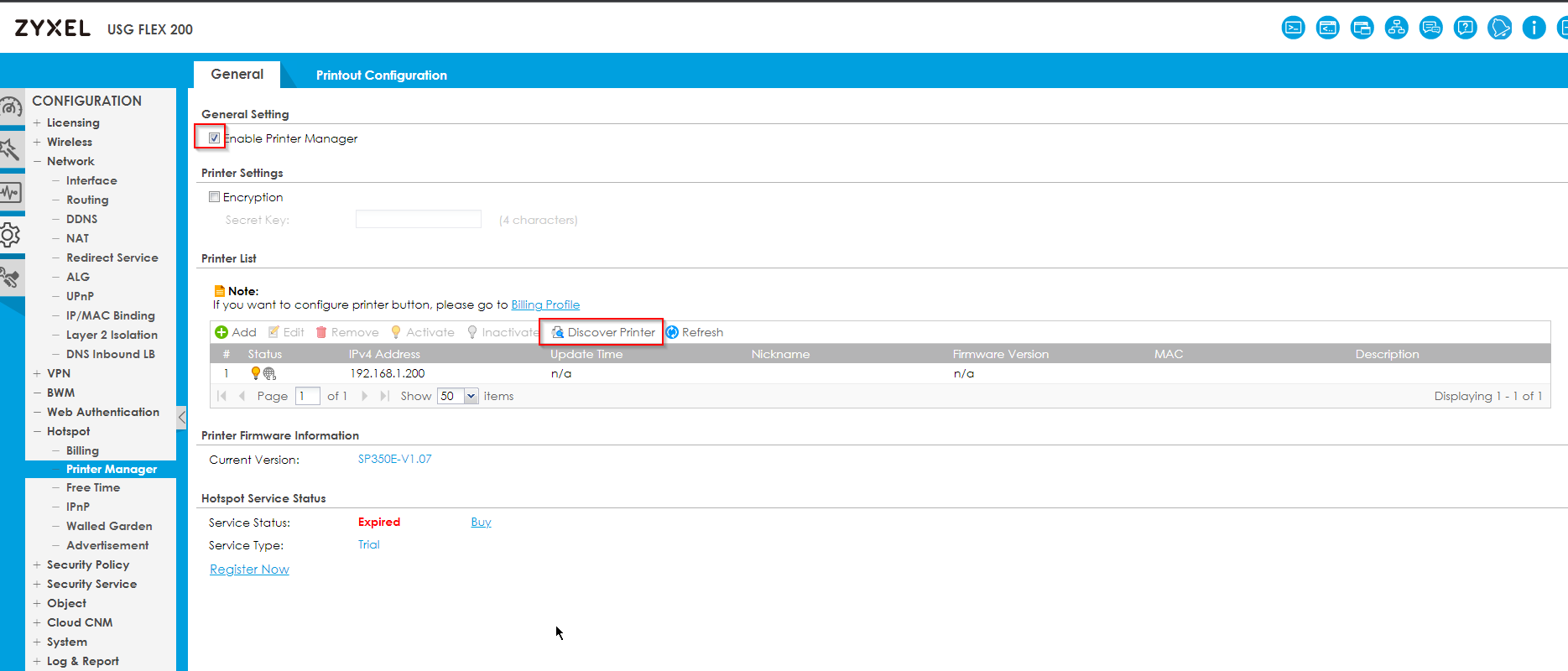 2) Configure the SP350E Printer
Go to Configuration -> Hotspot -> Billing -> Billing Profile and click on "Add"
Select the time you want to add to the button configuration (in our case, we are going to choose 1 day):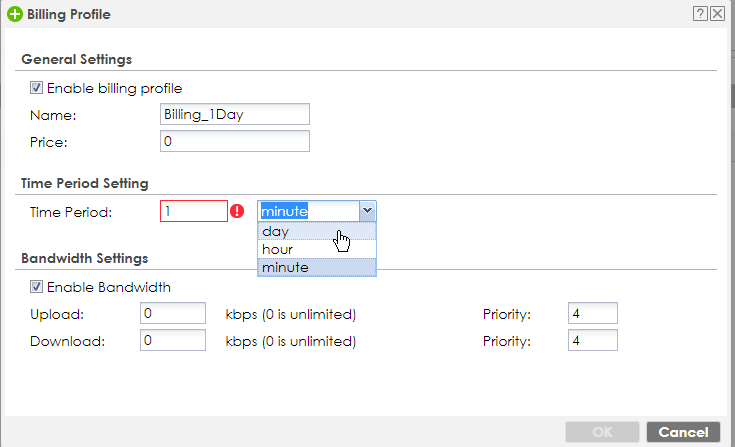 Select the 1 Day on Button A and then hit Apply afterwards: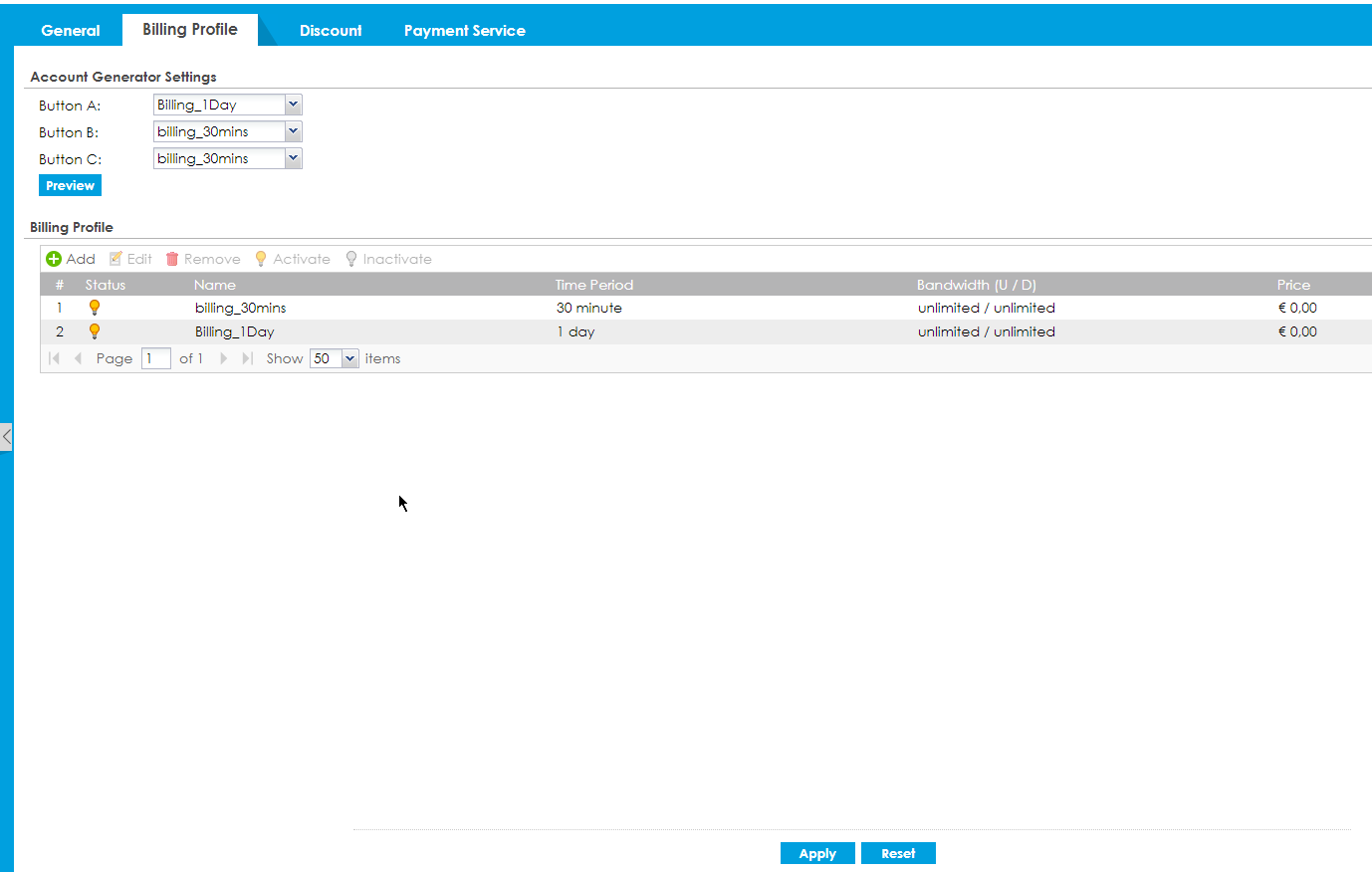 3) Test print
Make sure that the Printer connectivity symbol under Printer Manager is green (and not grey as in the picture), as well as that the Service Status is Activated (and not Expired as in the picture):