Sometimes you have to change the HTTPS port of the USG from 443 to another port, for example, 4443, because you want to access your USG from the internet, but the port 443 is already used internally. This guide will show you how to do it. Pay close attention to these steps, otherwise, it may happen that you lock yourself out.
There are two important steps:
1. add new Port first to Service-Object and default group
2. change Port under System => WWW
1. First go to Configuration > Object > Services and add a new service. Name it however you like (e.g USG_HTTPS). Leave the IP Protocol TCP. Choose the new HTTPS port (e.g. 4443) and enter it in Start and Ending Port and click OK.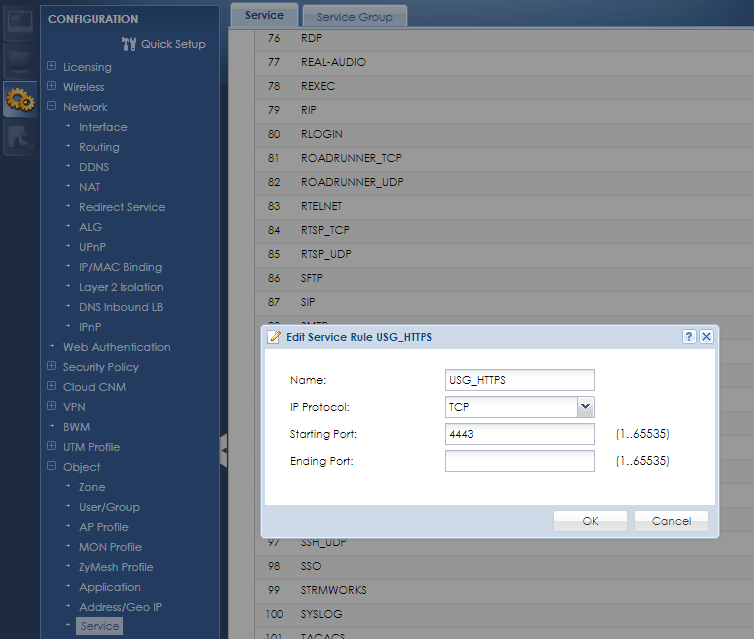 Now go to Service Group and choose the Default_Allow_WAN_To_ZyWALL service group and add the new service. According to standard firewall rules, the USG is defined to let the services defined in this group from WAN to the device itself. Note that this will only work if you have not changed the standard firewall rules!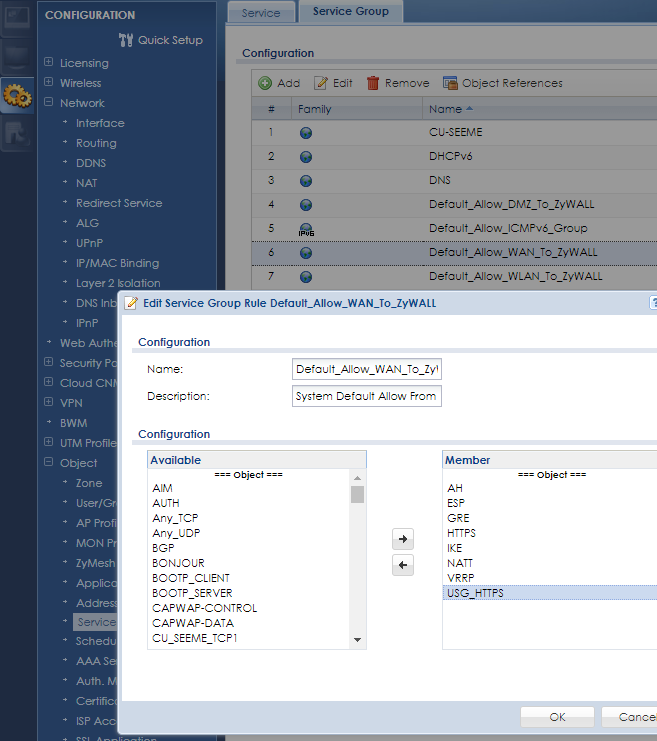 2. Now go to Configuration > System > WWW and change the Server Port from 443 to the Port you have chosen (e.g. 4443)
KB-00126