In this article, we will take a closer look at:
"How to get the Sonos App and Spotify Connect working if you are using a Zyxel Product?"
In this guide we will go through the following steps:
This article will help You to setup Your Sonos Speakers in Your Zyxel environment and get Spotify Connect up and running.
This article can be used to activate Spotify Connect for Multiroom and Home Speaker Systems of other Brands too.
For Example:
Just simply ignore the steps that are needed for the Sonos System.
We are assuming that the Topology looks like this:
The Sonos is either a wired or wireless Client in the Network.
The Content Filter is active on the Zywall/USG/ATP
We are using a Zyxel Switch and Access Point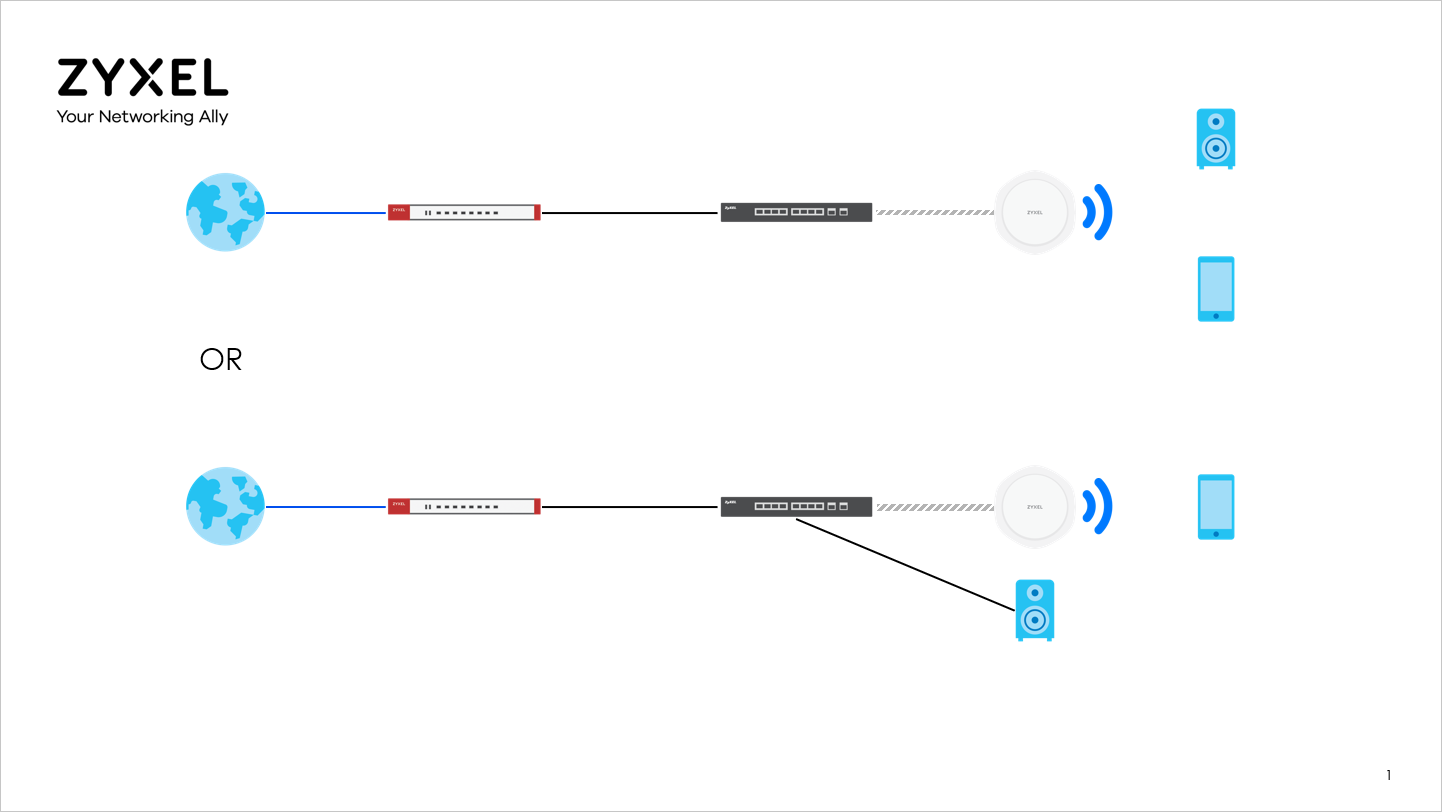 Let's start setting it Up!
Steps for the Zywall/USG/ATP:
Setting up the Content Filter:
Please make sure that you disable the Function:
Drop Connection when HTTPS connection with SSL v3 or previous version
This needs to be done because Spotify Connect still uses SSL v3 for Secure communication.
Configuration -> Security Service -> Content Filter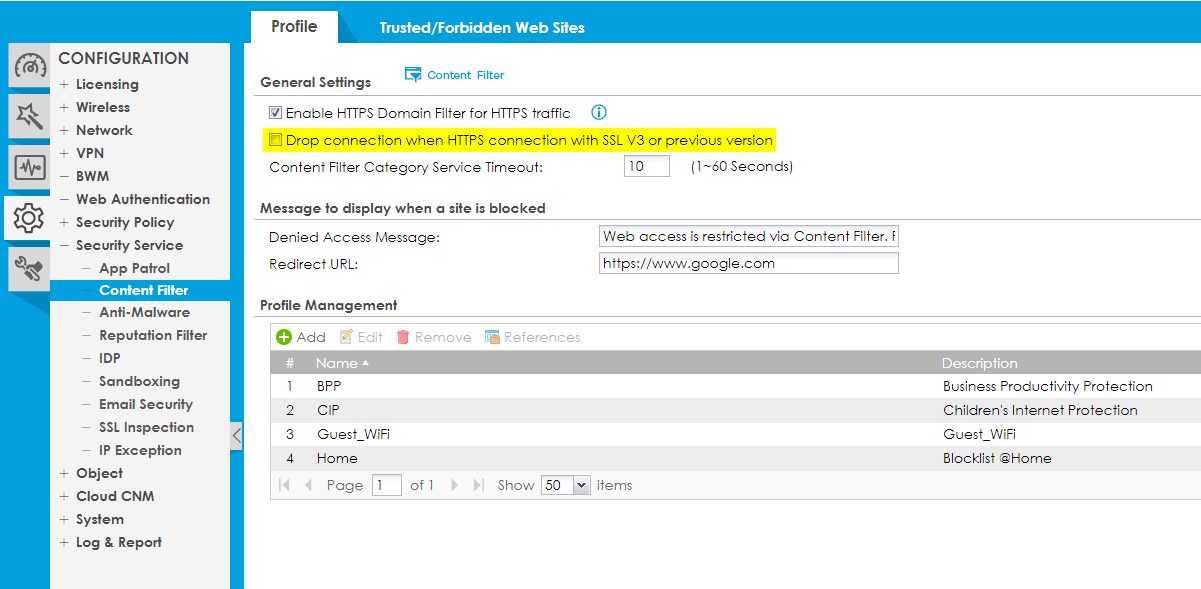 Now we go to the Content Filter Profile for our Network:
Go To: Custom Service
Click on "Enable Custom Service" and add the following URL to the Trusted Web Sites:
Settings related to Sonos only:
*.sonos.com
Settings related to Spotify Connect only:
*.spotify.com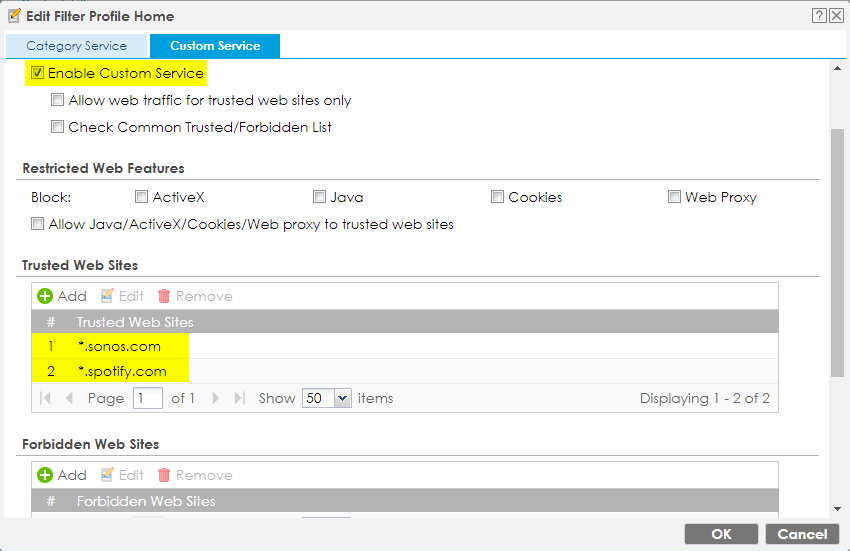 Setting up the Firewall Rules:
Now we need to Setup two Firewall rules to allow IGMP and Multicast from the WAN.
First, we need to create an address Object for the IGMP Range:
Configuration -> Object -> Address/Geo IP -> Address
-> "Add"
Name: IGMP_Range
Address Type: RANGE
Starting IP Address: 224.0.0.0
End IP Address: 239.255.255.255
-> "OK"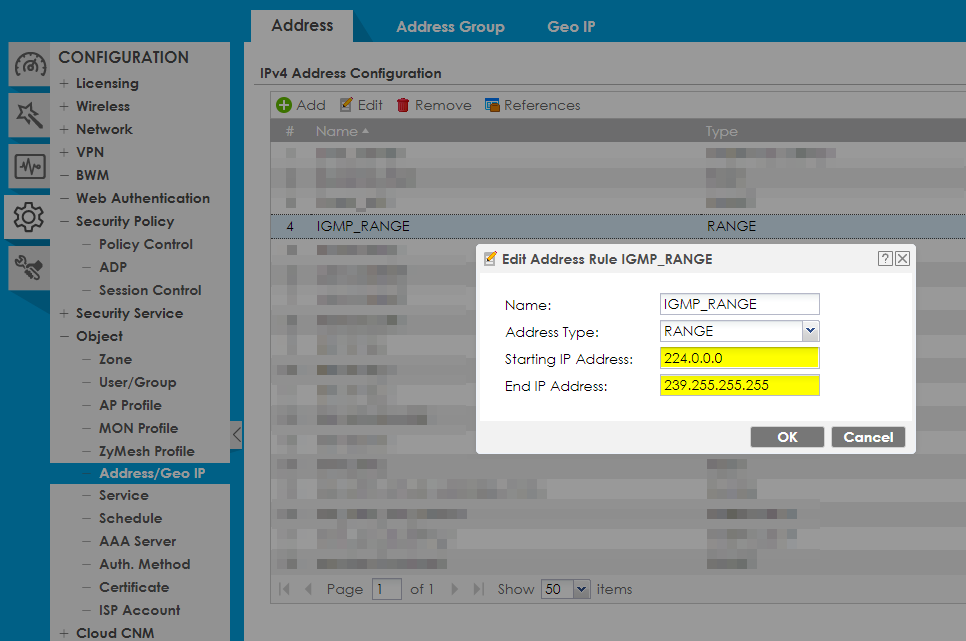 Now we set up our Rules:
Configuration -> Security Policy -> Policy Control
-> "Add"
-> "Enable"
Name: IGMP_to_ATP
From: WAN
To: ZyWALL
IPv4 Source: any
IPv4 Destination: any
Service: Multicast
-> "OK"
---------------------------------------------------------
-> "Add"
-> "Enable"
Name: IGMP_to_LAN
From: WAN
To: YOUR LAN NETWORK
IPv4 Source: any
IPv4 Destination: IGMP_RANGE
-> "OK"

Setting up the IGMP on the Interfaces:
Configuration -> Network -> Interfaces -> Ethernet
For the WAN Interface, activate IGMP Upstream: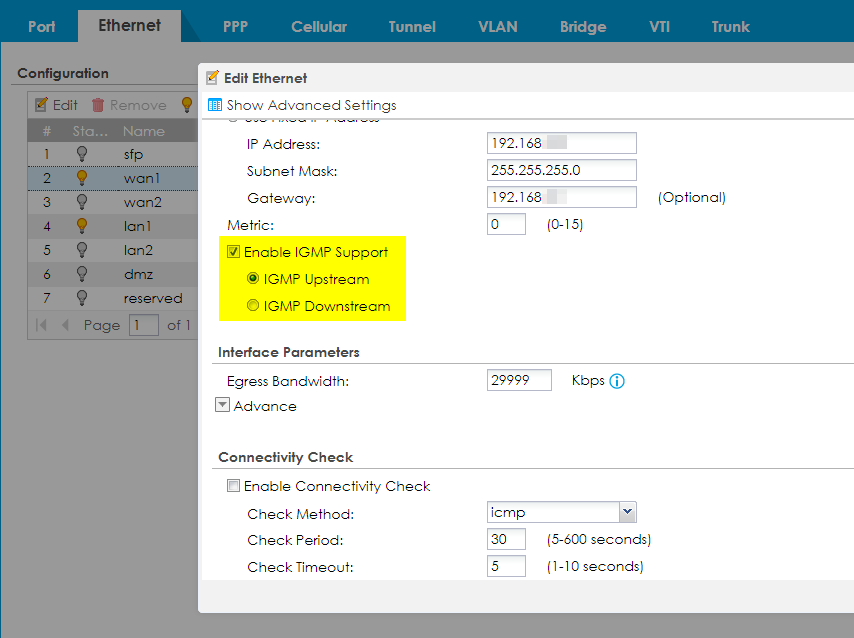 For the LAN Interface, activate IGMP Downstream: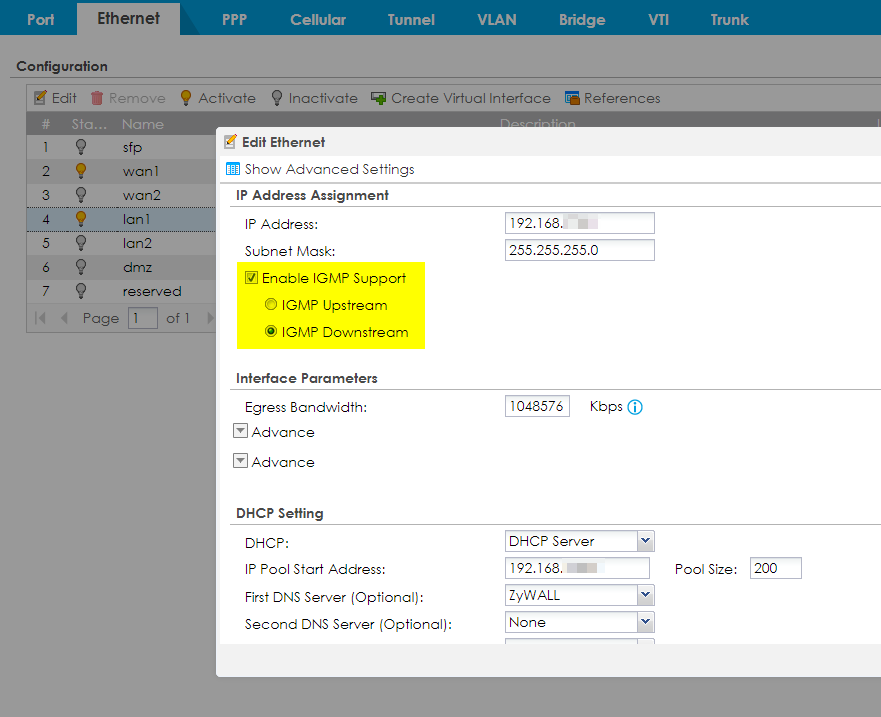 Steps for the Switch:
In order for the Multicast to Work properly we need also to set up the Spanning Tree and IGMP Snooping.
For Nebula Switches:
Switch -> Switch configuration
If not already active, click on the on/off Switch for RSTP

Switch -> Advanced IGMP
Because we only have one Switch we choose that it will be in the "Querier Role".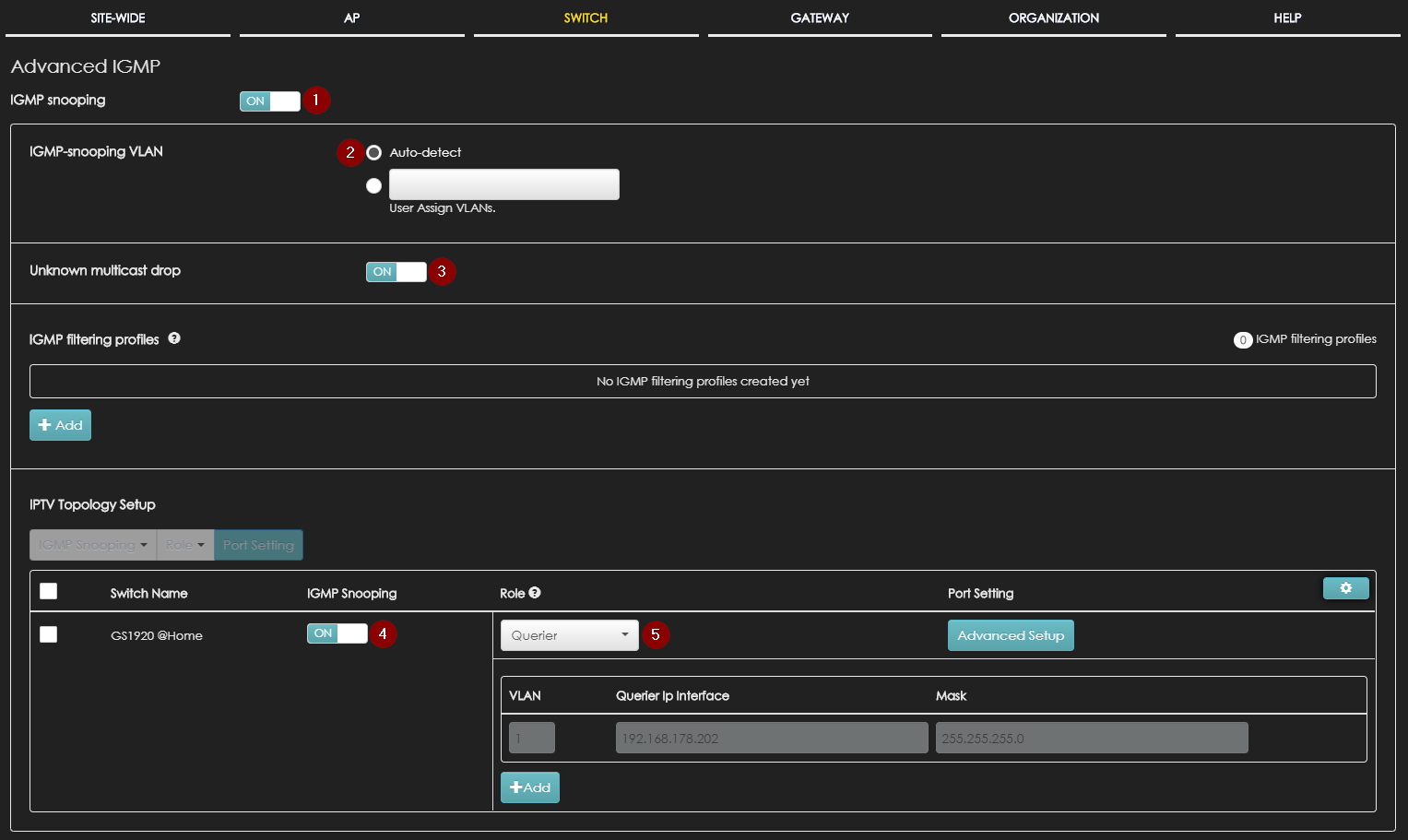 For "normal" Switches:
Please follow our Guides on RSTP and IGMP Snooping:
How to configure RSTP (Rapid-Spanning-Tree-Protocol) in a ring topology
How to configure IGMP Snooping for multicast clients in the same LAN
Now we are all set and good to go!