Starting the process of establishing a WiFi network in Nebula begins with step: configuring an SSID. The SSID represents the network that is actively being transmitted. This guide assists you in configuring an SSID for your Nebula devices, complete with the basic settings. 
Go to Site-wide -> Configure -> WiFi SSID settings
Click "Add SSID network" to add a new SSID or change the settings of an existing SSID
Set up a "Name" and "Enable" the SSID
Click "Save"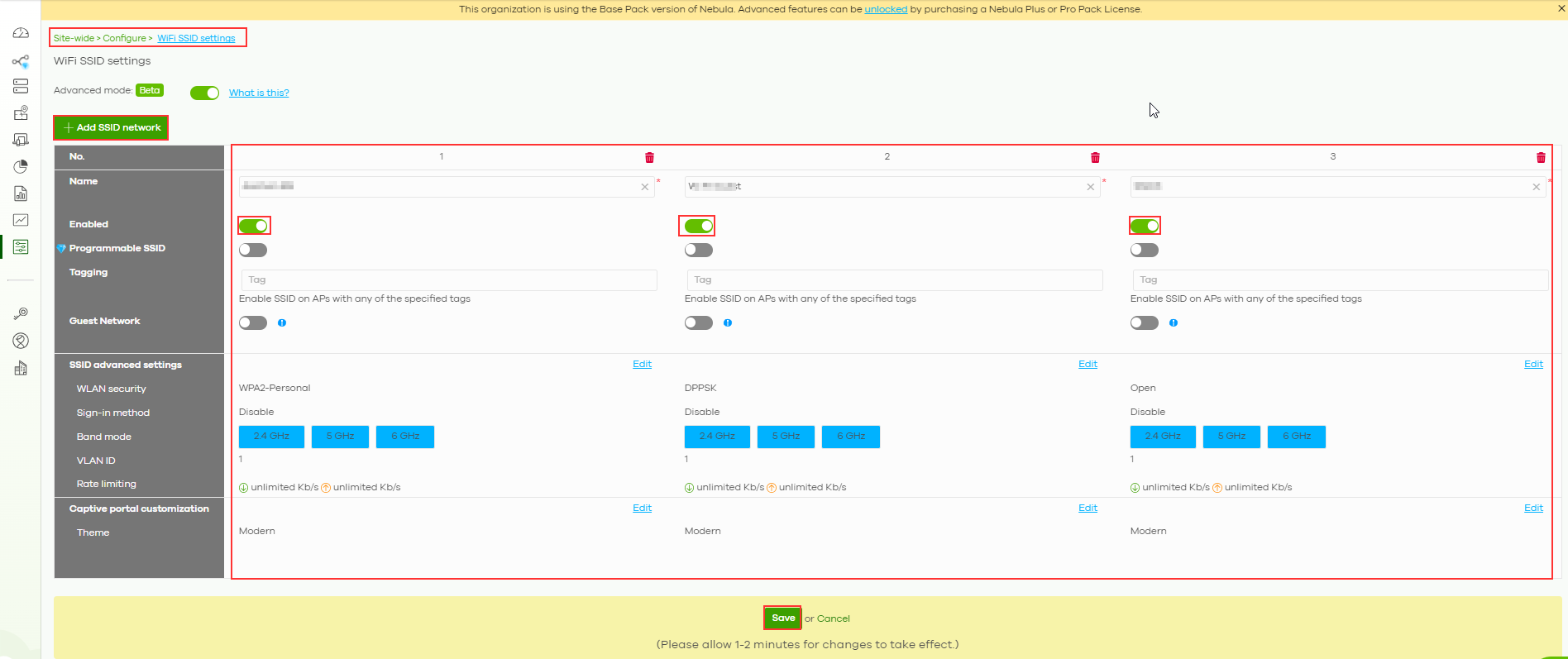 The next step is to configure the authentication settings (i.e. setting the WPA2 pre-shared key or leaving the security open)

Go to Site-wide -> Configure -> Access points -> SSID advanced settings

Select the SSID you are interested in from the list

Set up the required security level and set the password

Click "Save" 

and m

ake sure you save all your changes

The SSID should be visible now and ready to accept your client's connection requests!